Reviewing the Inside and Out of the Nokia 6085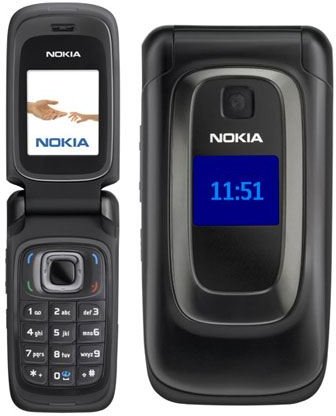 Introduction
The Nokia 6085 is a mid-priced phone designed to cater to people who just want basic functionality but in a mobile phone that is handy and nice to look at. Let us see if these goals are being met by the Nokia 6085.
Design (3 out of 5)
The Nokia 6085 is a compact flip phone with round edges (sometimes described as a clamshell design). It is considered bulky for a flip phone, but at 3.6 ounces, it is very light and portable. The exterior display is not something to be excited about. It just contains the usual information like the time, the date, battery life and signal strength. The external display is not big enough to become a functional photo viewfinder, which is a downside. Add to that a monochrome resolution and you have a disappointing exterior screen display. The phone does come in different colors including black, gold, silver and pink. That is a plus for people who like to have a custom color as a fashion style.
The keypad and the navigation buttons are very well designed and easy to use. Shortcut buttons for volume control and the camera function make things easier for the user as well. A microSD card slot, a headset jack and a charger port complete the different input and output functions of the Nokia 6085. These slots are strategically placed in efficient sections of the phone, but there is one placement that will make you scratch your head; the speaker is on the rear face of the flip phone. That is not very ideal when you are putting a call on speaker mode. The sound will be moving away from you unless you flip your phone over every time you want to speak. That is not a very efficient speaker design.
User Interface (3 out of 5)
Just like the exterior display, the interior screen display leaves a lot of room for improvement. Dim colors, grainy images and no option to change the brightness of the backlight make the user interface sort of a disappointing experience. However, the navigation menus are simple, intuitive and very easy to use. That is a huge plus for people who are not really looking for flashy features and cool effects on their phones, but are satisfied with an easy to use navigation menu system.
Features (3 out of 5)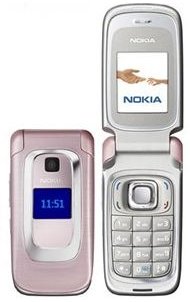 For a mobile phone generally considered to be average, the Nokia 6085 boasts a solid list of features. It has the basic features of a modern mobile phone like a phonebook that can hold 500 contacts, each having several fields of additional contact information. Other basic features include SMS, MMS, instant messaging, productivity tools and Bluetooth capability.
On the multimedia side, the Nokia 6085 has a VGA camera that takes photos with mediocre quality. The kind of photos you can take with this camera phone are not the kind you will be creating photo slide shows with. It takes a lot of consideration in lighting to take a decent photo. When it comes to music, though, this phone offers a lot of features to provide a good musical experience. The music player offers multiple play modes, stereo widening and an equalizer. There is also an FM radio but you will need a wired headset which will act as an antenna. The music quality is not that great, but it is a decent music player nonetheless.
A mobile web browser is also available but it is not anything special. This phone, however, supports 2G Edge wireless technology that makes Internet browsing a little bit faster than it would be in other phones without 2G Edge, of course it can't compete with 3G.
Performance (4 out of 5)
The strength of this phone lies in its voice call quality. Volume and sound clarity were very acceptable even with considerable interference and background noise. People who have soft voices or hearing impairments should be very comfortable using this cell phone. Like with all cell phones and mobile service carriers, cutouts can be expected every now and then. That is not a deal breaker, though. Reception, for all intents and purposes, is highly reliable when using this phone. This great quality goes for both regular phone calls and Bluetooth phone calls alike.
Battery life is also a strong suit for the Nokia 6085. It boasts a talk time of 3 hours and a standby time of 10 hours. This is a very acceptable battery life and should impress people who use their cell phones in a more traditional way rather than using them for data transmission and Internet access.
Verdict (3 out of 5)
If you are just looking for a cell phone that caters more to traditional needs like making phone calls and sending text messages, the Nokia 6085 does the job in a decent way. It may not have impressive graphics, great multimedia features and sophisticated functionality, but it caters to the basics in a solid fashion. We say the Nokia 6085 satisfies its intended design goal. We give it an average rating of 3 out of 5.