What are the Best Nokia 5800 Apps?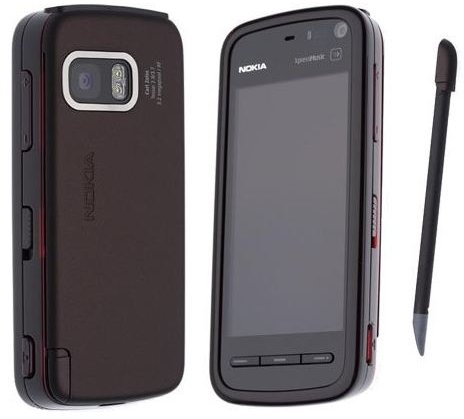 Nokia 5800
The Nokia 5800 has been a popular choice for lovers of digital art and music. It has been one of the most popular mobile phone devices since Nokia released its early offerings back in 2002 among the many other 3G mobile phones in the market. Consumers tend to become more adaptive to new applications that could invariably top off the Nokia 5800 apps that were installed as standards. On the plus side, the memory storage capacity can accommodate tons of music data (thanks to its S60 OS) including new applications that are mostly free to try and downloadable. Putting together five of the most popular and sought after applications for this ingenious Nokia mobile showcases the many means to make the most of the Nokia 5800.
Check these applications out for size. You may soon realize that, once you get the hang of them, these must-haves are indispensible.
Opera Mini 4.2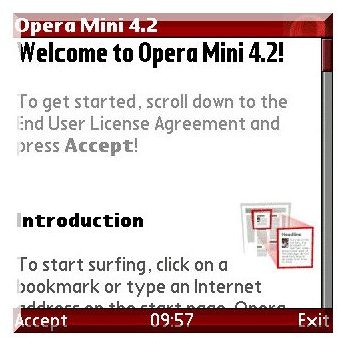 Poor bandwidth and internet browser are just two of the cons consumers noted with the standard 5800 installed browser. Although bandwidth is variable, Opera Mini 4.2 could help avoid bandwidth spill and might persuade you to throw the standard browser out the window. This application is compatible with the Nokia S60 Platform specifically for Nokia 5800 express music and is free to download. Internet connectivity is obviously crucial to enjoy this feature.
BBC iPlayer Mobile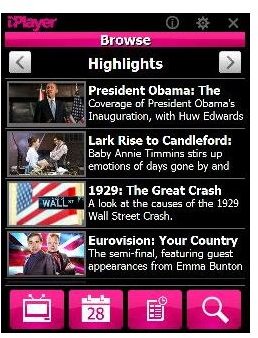 Can't stand missing out on your favorite TV shows? Now you can watch them on your Nokia 5800 with this nifty application. With just a good Wi-Fi connection, you can enjoy TV shows, the travel channel, sports channel, the possibilities are endless. This feature is free to try and the links are found on the BBC website for instructions. Then you are a few clicks and scrolls away from streaming your favorite shows on that 3.2 inch screen mobile phone. You can add and subscribe to more channels and features by upgrading and signing up.
Handwriting Calculator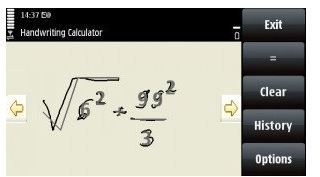 If you don't want to be bogged down by solving a few equations, here is a handy Nokia 5800 app, almost like your very own scientific calculator. This application should not be underestimated - it can give you a straight square root mathematical solution if you just scrawl the numbers with the stylus. The Handwriting calculator was given the Nokia's seal of approval for it has proven to be a helpful tool for its consumers. This application works well with any Nokia touch devices based on S60 5th edition.
Mobbler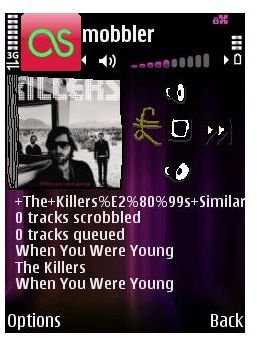 Playing radio and music tunes has never been as fun as it is with the Mobbler application. It was one of the most downloaded Nokia 5800 apps among any other S60 5th edition compatible music players, which is why this app made it to the top of the list. If you are familiar with last.fm on the internet you can hook up with the trendiest and coolest radio stations just by downloading this application to your mobile device. Though you have to make sure you've checked the system requirements on their website before installing, otherwise you won't be able to use it effectively.
Mail for Exchange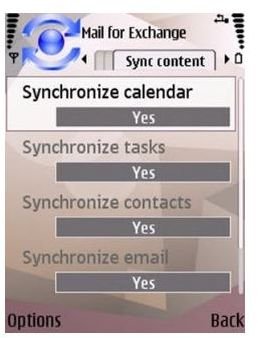 Keeping in touch with work, friends and family by accessing your email is made possible with another popular Nokia 5800 app, almost a staple on all N series mobile phones-the Mail for Exchange. It's going to give you that "push" you need to be updated on mail messages wherever you are. Mail for exchange delivers your email directly once you receive an online email update, so it is working in perfect synchronicity with your online program. This is a perfect application for busy corporate people who are always on the go and need help managing their email accounts.