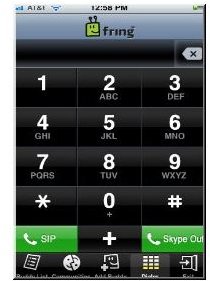 Overview
Owning a Nokia N95 8GB phone may be one of the best decisions you ever made. Certainly, the first time you use it, you instantly fall in love with it.
Nokia has tagged its N95 as a "Multimedia Computer". A smartphone capable of so many wonders in the palm of your hand. The Nokia N95 8GB, rather unsurprisingly, comes with 8GB of memory. Now with a Series 60 device and a memory like that, you really need to take advantage of it.
The following are the best Nokia N95 8GB Apps:
Fring
Fring is an application that allows you to make calls using the Internet connection on your mobile. A mobile VoIP that lets you connect with your friends in Skype, ICQ, Twitter, GoogleTalk, MSN Messenger, AIM and Facebook.
What makes this application more beautiful is that it is for FREE! You can download it for free at Fring.com. Likewise, making voice calls and video calls, posting shoutouts and sending instant messages are also free as long as you are connected through the Internet via 3G, GPRS or Wi-Fi.
Opera Mini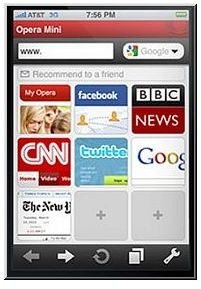 Opera Mini is a mobile web browser that allows you to experience the web via your mobile phone. With Opera Mini, you can access your favorite web sites anytime and anywhere. Also, it has a download manager that allows you to download files directly to your mobile phone. It is user-friendly thus you can browse the web with ease. More additional features include faster web rendering and navigation.
Download Opera Mini for free at Opera.com and experience speed browsing using your Nokia N95 8GB
ShoZu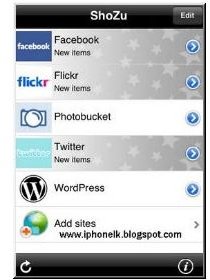 ShoZu will turn your mobile phone into a personal media hub!
With ShoZu, uploading photos and videos, updating status, reading updates made by friends and commenting on social networking sites is just a click away. Just send ShoZu an MMS or email and they will do all the posting to your favorite sites like Flickr, Facebook, YouTube and Twitter.
Who would have thought that you can do all that easily and instantly?
Handy Blacklist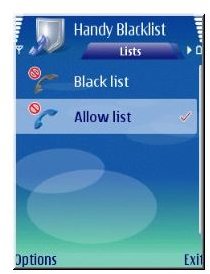 Tired of annoying phone calls from unknown callers? Then, let Handy Blacklist do the job for you. Getting rid of calls from people you do not want to hear from is possible now with your Nokia N95 8GB. With Handy Blacklist, you can block a set of contact numbers from calling your phone and you can also create another set from whom you want to receive calls. You can also make a pre-written message for rejecting a call; set an auto return call for missed calls; and forward a call to another number. You can monitor your calls in the log file in which received, rejected, missed calls and dialed numbers are recorded.
Qik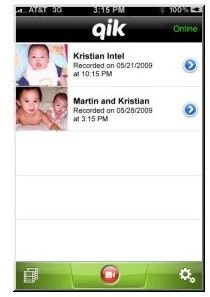 Qik is a recording and sharing mobile application that allows you to send captured videos to different websites in real-time. You just have to take a video with your Nokia N95 and Qik will instantly save it as it happens. Moreover, you can go LIVE on the Internet with its live-streaming features. You can also upload the videos to your online community sites by sending them in an email to Qik. Qik also enables you to stream live on your Nokia N95.
There you have five of the best Nokia N95 8GB apps, but these options are just a few of the many applications that can enhance the performance of your Nokia N95. The choice of what application you want to install on your mobile phone will solely depend on you but these applications are all worth a try.