Review of The Nokia Maps Application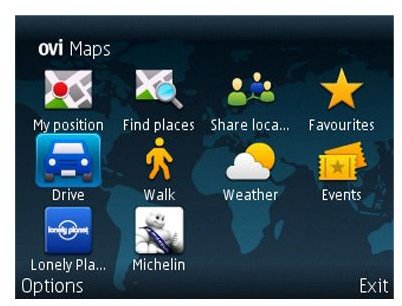 What Nokia Maps is
Nokia Maps, which is now called Ovi Maps, has made great strides since it was acquired by Nokia way back in 2006 from Gate5. Ovi Maps is a Nokia maps application and service that is offered free by Nokia. Some services such as turn-by-turn voice guided navigation come in at a premium for selected phone models.
Getting Ovi Maps to Work
Compatible Nokia phones come with the Nokia Maps Application preinstalled. The only thing you may want to do, depending on your Nokia phone model, is take the opportunity to upgrade the Nokia Maps to the latest version of Ovi Maps.
To do this one would have to have the following, in addition to your GPS enabled Nokia mobile phone:
At least a 2GB memory card to comfortably store your Maps.
Nokia PC Suite or Ovi Suite. Freely available from Nokia.
Nokia Maps updater installed on your PC or Mac.
Nokia Map Loader application installed on your PC or Mac.
To learn how to install whatever is required, got to this article on how to activate navigation on Ovi Maps.
So what does Ovi Maps Offer?
The Ovi Maps application comes packed with a wide array of features that could be loosely categorized as turn-by-turn voice guided drive and walk navigation, preloadable maps including a choice of voices, free content from Lonely Planet and Michelin Guides, Weather services, Events, Synchronization with Ovi.com and Location aware social networking capabilities.
Preloaded Maps
One great thing about the Nokia Maps application is that it allows you to preload the maps using the Map loader application. This privilege extends throughout over 70 countries in which Nokia Maps are available. This comes in as a huge advantage considering the cost savings you get trying to acquire international navigational maps.
Weather Services
With weather services enabled through the data network. Nokia maps makes it convenient to get current weather information on the place where you are currently located. It does not stop there. The Nokia maps application can also be used to check weather conditions in the place you are planning to travel to.
Location-Aware Social Networking and Events
Ovi maps on your Nokia phone provides a location aware social networking feature that allows you to post your location on Facebook. Keeping up with events in your area or the area you will be traveling to is now available through your Nokia maps application. This includes sports events, concerts, movies and a lot more.
Third-party Content from Lonely Planet and Michelin Guides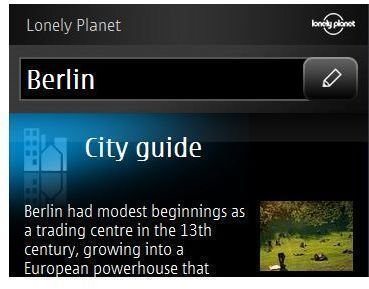 Another welcome bonus to the offerings from the Nokia Maps application is the services provided through Lonely Planet and Michelin. Lonely Planet provides a free GPS enabled city guide which highlights the best places to go within your city of choice. These places include restaurants, shops and other attractions while Michelin guides provide information about restaurants, hotels and nightlife based on your GPS location. This information is especially useful when visiting a new city.
Turn-by-turn Voice Guided Navigation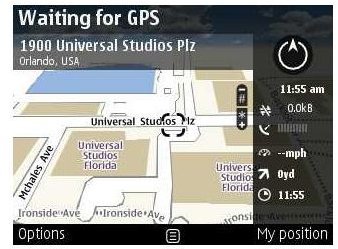 Ovi Maps, through voice guided turn-by-turn navigation, allow you to navigate the streets by either walking or driving. This service allows you to choose between a wide selection of languages and accents which include both male and female voices for your convenience.
When it comes to voice guided walk navigation, the Nokia maps application can alert you when it's time to take a turn by playing a beep or by vibrating. This is quite convenient as it does not make much sense in certain situations, for example taking a walk while listen to music which would most likely mean you end up missing that voice instruction. So a vibration from the Nokia phone to alert you to check the screen for the next instruction comes in handy.
Another neat integrated feature about Nokia maps is the way it leaves a trail behind showing the places you have walked and that can give some interesting insight in the choice of path you walked especially when hiking off road.
The Nokia maps application also gives you the benefit of getting traffic information updates which can save you from unexpected occurrences on the streets. Even though it would seem ideal to get these updates in real time, I feel it is better to get them manually as I have noticed so far these updates are based on predetermined occurrences on the street such as a planned repair or road closure due to an event and therefore there is no need to use up your money on data services trying to check on updates every five or so miutes. I am yet to come across an accident on my route and see how this service handles it in realtime.
Another cool feature I like about Nokia maps is that you can organize your routes and places entering the address, GPS coordinates or pinning the place from the map. It doesn't stop there. You can synchronize this information with Nokia maps online through Ovi Services and have the same information accessible to you on your computer.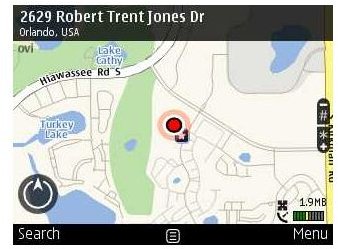 This simply means that you can have the pleasure of organizing your route. Plan to take that trip, map and research all your points of interest from the comfort of your home, then when you are ready to go, simply synchronize all that information from Nokia maps with your Nokia phone. You end up with value added services on your Nokia maps mobile application at no extra cost.
While on the road, one thing to note is that the Nokia maps application tends to be quite timely and responsive while giving directions. I have tested it side by side with a Tom Tom and it seems to give voice instructions in a more timely manner. Another good feature is the visual guidance Nokia Maps provides on which lane you need to be in especially when approaching intersections.
Some Pitfalls
As far as re-routing goes, miss a turn while on the street and Nokia Maps will promptly recalculate an alternative. As far as accuracy goes the Nokia Maps application takes top marks. Accuracy is greatly improved when used in online mode.
The limited screen size on some of the phone models may make it difficult for some to properly read the street names. The fact that there is no touch screen on quite a lot of the Nokia phones that Nokia maps runs on means that it may be a little bit cumbersome doing a new search while behind the wheel.
Verdict (4 out of 5)
With Free for life turn-by-turn voice guided GPS Navigation that is global, this Nokia maps application happens to be a must have for all GPS enabled Nokia phones. It can be taken everywhere you go for your convenience. The service lives up to most commercial GPS navigation devices on the market today and all at no additional cost.