Three Ways to Change Ringtones on a Nokia Phone
Why Change My Ringtone
Since ringtones have evolved to be part of our personalized identity. An identity that is carried around in a communications device, it comes as no surprise that we would want to be able to change the mobile ringtones we use to reflect that identity.
It could be to identify ourselves with certain tunes representing family members or other tunes could represent business associates and so on. With that in mind you can see how we would be provided with flexible options on how to change ringtones on a Nokia phone.
Mobile ringtones for Nokia come preloaded right out of the box. Others can be downloaded from the Internet for free as well as at a small and varied cost from various sources as this article shows - get free ringtones for Nokia mobile phones.
What Options Do I Have When Changing Ringtones For Nokia
In order to organize your mobile phone ringtones, Nokia provides three general avenues you can use. The first one allows you as the user to set a single ringtone of your choice to be used for all incoming calls. This is the case whether it was downloaded or whether it came with the Nokia phone.
The second avenue allows you as the Nokia phone owner to choose a mobile phone ringtone for the individuals listed as contacts on the Nokia phone, while the third method allows you to change the mobile ringtone to identify groups of individuals that have been set up in the contacts list.
1. Changing The Ringtone For the Nokia Phone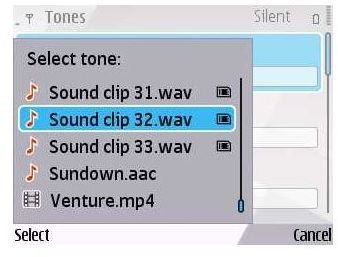 In order to change the default mobile ringtone for a Nokia phone, you will have to navigate to the particular function by going to the Nokia phone's menu by clicking on the relevant Softkey depending on the model of the phone.
Once in the menu you would access the "Tools" menu item then select "Settings". This will display a Selection List. Within the Selection List you would select the "General" option which would lead to a deeper level option labeled "Personalization".
Selecting this "Personalization" option, you will need to scroll to where it says "Tones" then select "Ringer tone". If you get to this point without any trouble, you should now be looking at a list of ringtones which can be sampled by simply scrolling over each one of them to hear what they sound like. Once satisfied, you can make a decision by selecting it to have it set up as the mobile ringtone for your Nokia phone.
2. Individual User Ringtone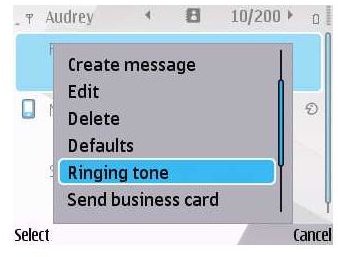 There are situations where you want your mobile ringtones to be associated with selected individuals that form your contacts list. This method of changing the mobile phone ringtones for a Nokia phone comes in handy for just this purpose.
To change your Nokia ringtones in this case, you will have to go into your contact list and scroll or search for the individual you would like to have a personalized ringtone set up for. Once you have identified the individual, scroll to their listing and select the individual. You then press the "Options" Softkey which gives you access to the list of options, one of which is labeled "Ringing Tone". You will now be able to select from a list of ringtones as described above.
3. Group Ringtone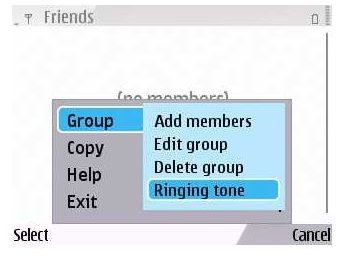 Say, for instance, that you want a common group of individuals from your contact list to have the same mobile ringtone. This is possible and the good news is that it is exactly the same as changing the ringtones for Nokia phones for individuals from within the contact list. The only difference here is that you need to create a group in your contacts list and add the users to that group. Just the same way you would relate an individual to a specific ringtone, is the same way you would associate a group with a particular ringtone.
Conclusion
With those simple steps, you now have total control over the type of ringtones your phone can alert you with. There is no limit to the number of selections you have. It's just a matter of finding the right Nokia ringtone to fit your purpose.