How to Setup Skype for Symbian Phones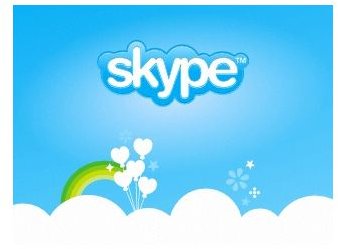 So What Exactly is Skype?
To make sure we are all on the same page, I am going to briefly state what Skype is. Skype is a great software application that allows you to make free Skype-to-Skype voice calls to anyone around the world. Let's not stop there. For a minimal subscription fee you can still go ahead and make calls to landlines and mobile phones around the world.
Not only does Skype handle voice calls but it handles text messaging as well. It also happens to be one of the top IM clients available today. On a sour note, just to make things clear, with Skype you cannot make emergency calls.
Getting Started
Setting up your phone with a Skype Symbian client is no different from setting up other software on your Symbian phone. To get the latest copy of the Skype Symbian client you will need to first go to the Skype mobile website using your Symbian phone and download the app. Let your phone guide you through the installation process.
If everything goes without any error messages you should be good and on your way to making the first of many Skype calls on Symbian. Though there a few other great Skype Symbian clients available on the Internet such as Fring and Nimbuzz, this guide will show you how to do it using the Skype Symbian Client from Skype Ltd.
One great thing about this particular Skype Symbian client is it allows totally new users to be able to create accounts right from within it. Otherwise existing users may sign in with their credentials.
Before proceeding to make a call, you'll want to familiarize yourself with the user interface of the Skype Symbian client and in doing so, you will notice it has more or less the same features as the Skype desktop client. The general layout of the client is such that everything is placed in a series of five tab views.
Layout of The User Interface
Once logged in, the layout of the Skype Symbian client User Interface, also know as UI, is as follows:
The first tab view contains your contact list with an option of adding contacts from your phone as well as the Skype directory.
The second tab view is where you may initiate or receive IM from your contacts or anyone worldwide depending on your Skype privacy settings.
The third tab view is where the controls for making calls and sending text messages are located.
The fourth tab view has controls for logs such as voice mail, call records, text messages and contact requests.
The fifth tab view caters for housekeeping operations such as for those who want to make subscription payments, handle profile issues, setup voice mail and other general settings.
Which Are The Call Tab Views?
We are more interested in what can be done behind the first and third tab views- make and receive voice calls. Skype-to-Skype calls are all initiated from the first tab view while every call made through the third tab view and selected ones under the first tab view are based on subscriptions you have made. You will need to have paid a subscription fee to use these features. The third tab view is also convenient for those phone numbers that are not saved anywhere on your phone or the Skype address book.
Making The Call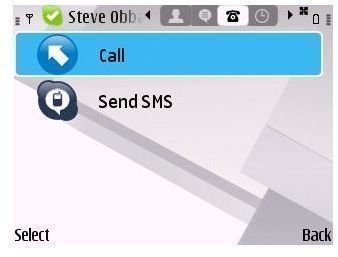 Basically, to make a call to landlines or mobile phones using the controls in the third tab view, assuming the subscription has been paid for, simply select the Call Icon in the list and punch in the number in the field provided and hit the OK button. Skype should start calling that number and in a moment or two you will be talking to the person on the other end of the phone. Be sure to put the plus '+' sign then the country code before entering the rest of the number or the call will not connect.
For the rest of us who prefer Skype-to-Skype calls the approach is different. You simply click on a contact's name in the first tab view and are given the option to interact with the contact by calling them, sending an IM, sending a file or leaving a voice mail. You will notice that this contact list is not restricted to Skype contacts but it also contains other phone contacts. It is also possible to call these other contacts by using the same method. Here you need to be careful that the contact address is saved in the format of plus '+' sign, then country code then phone number otherwise the call will not go through.
If everything is in order, scroll through the contacts and select the one you want to call then choose the option "Call." In a second Skype will have started calling that contact. Once they pick up the call, you will be able to proceed as though you made a normal call.
Important Things to Note
It is surprising how simple it is to make calls using this Skype Symbian client. Not only are Skype-to-Skype calls free, but the sound clarity of the software is amazing. I would only advise that you get a good data plan with your provider before making a habit of using the Skype Symbian client as your primary phone when away from an available source of Wi-Fi. Also be sure to remember that the Skype calls feature on the Skype Symbian client will not work in some regions of the world so you may need to keep that in mind and check with Skype before traveling.
You will also need to be careful not to use your Symbian phone's green call button to make Skype calls as this will activate the native phone on your Symbian device. Remember all calls made through Skype whether explicit or not must have the plus '+' symbol and the country code prefixed for the call to go through. All in all it's a great way to save roaming charges in most regions of the world.
There you have it, using the Skype Symbian client is as simple as that.