Nokia Windows Phone Preview: Lumia 800 and 710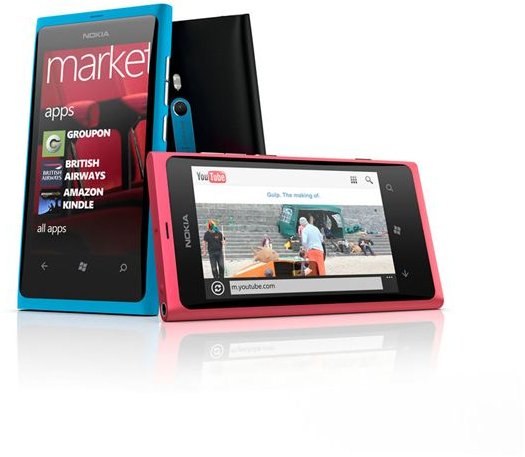 When Nokia announced that it was joining forces with Microsoft to release a range of phones featuring the Windows Phone platform, many people were left confused and bewildered by a decision to end years of in-house mobile OS development in favor of a bought-in solution. But the project is more of a partnership than a capitulation to Microsoft. Nokia's own platforms have failed to set the world alight in recent times, while Microsoft's critically-acclaimed Windows Phone doesn't yet have a device which can be described as the definitive handset.
In October 2011 the Nokia Lumia 800 and Lumia 710 were announced, two second generation Windows Phone 7.5 devices from Nokia that are intended to be the first of as many as 12 devices running the operating system. They're colorful, fast and most importantly attractive to look at, and can be considered as Nokia's last big hope after years of underachievement in the European and U.S. markets.
Nokia Lumia 800
Available in cyan, black and magenta, the Nokia Lumia 800 is the most powerful Windows Phone yet, boasting a 1.4 GHz Qualcomm MSM8255 CPU, 16 GB of storage and an 8 MP Carl Zeiss lens on the camera.
The phone features a smooth one-piece body housing a 3.7 inch capacitive AMOLED display with 480 x 800 pixel resolution enhanced with ClearBlack technology, and all of the usual wireless and wired connectivity options.
As a second generation phone, the device comes with Windows Phone 7.5 Mango pre-installed, and via the Marketplace has access to thousands of apps and games. Nokia also offers its own software, notably the Nokia Drive sat nav tool and Nokia Music for streaming music to your phone for free!
All in all, this is a stylish, eye-catching handset that comes with color-coordinated earphones. The battery will offer 55 hours of music playback, 7 hours of video playback or 335 hours of standby time from a full charge. The Nokia Lumia 800 is available in the UK and Europe from November 18th 2011, with a US release date yet to be announced. Further afield, however, the device is expected to arrive in Russia, China and India in 2012.
Haven't I Seen the Lumia 800 Before?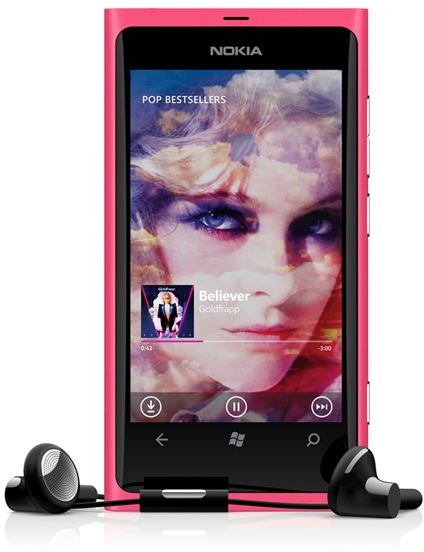 Indeed you have! If you have any knowledge of other devices from Nokia then you'll notice that the Lumia 800 bears a very striking resemblance to the Nokia N9, the last device launched by the company to feature its own operating system. After abandoning the old Symbian platform in favor of MeeGo, the N9 was to prove the only device to date to feature the new OS thanks to Nokia's decision to join forces with Microsoft.
The resulting Lumia 800 is pretty much what everyone expected – colorful, light but sadly without an improved storage capacity or a front facing camera. While HTC and LG's second generation Windows Phones are Skype-ready with the FFC, it is a shame that Nokia has chosen to basically release the N9 as a Windows Phone without making any changes at all.
Still, it is certainly catching a few eyes and Nokia's promotional campaign is making waves in a way that Microsoft's own Windows Phone adverts have so far failed to match!
Nokia Lumia 710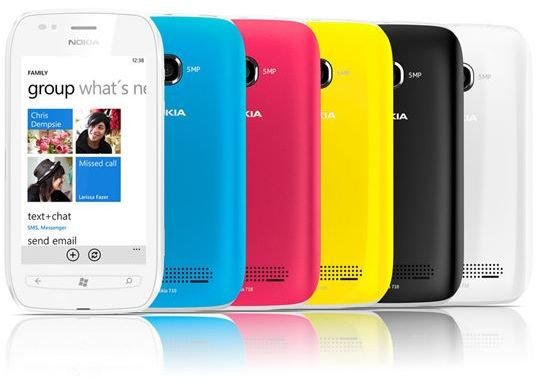 The second new device from Nokia is the Lumia 710, a slightly cheaper device that comes with the option of swappable case bezels. The 710 is available with black or white with blue, magenta and yellow alternative bezels, and these compliment a 3.7 inch anti-glare TFT display.
It's a slightly bulkier device than the Lumia 800, comes with just 8 GB of storage and the same connectivity options, but on the plus side the 1.4 GHz Qualcomm MSM8255 CPU is once again present, as are the Nokia Drive and Nokia Music apps.
The lower-spec 5 MP camera has a more limited feature set than the Lumia 800, but all in all this is a tidy device which will appeal to those who don't want a top-of-the-range Windows Phone. There is a feeling, however, that Nokia could have used a slower CPU, but the 1.4 GHz option might have been used to enable the twin selling points of Nokia Drive and Nokia Music.
High Hopes for Two Great Devices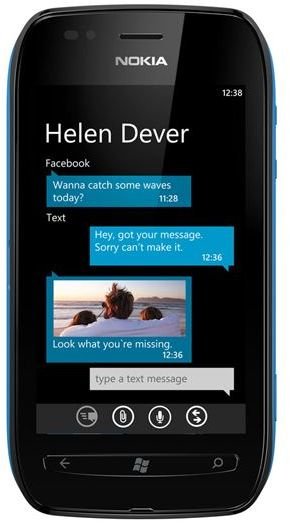 With two such great devices, Microsoft and Nokia will be hoping for big things from this range. For Nokia, it means the difference between long-term survival and short-term meltdown, while for Microsoft these handsets offer the first look at a Windows Phone that is targeted at the masses.
The ironic thing is that it is all down to the handsets. Devices by HTC, LG and Samsung all feature exactly the same operating system and minimum hardware specifications. All Nokia has done is effectively shoehorn Windows Phone into the Lumia 800 to result in a device that has all of the beauty of the N9 with the functional resilience of Microsoft's slow-burning mobile OS.
The proof of course, is always in the end user reaction, and we'll have to wait a few weeks to find out just how well these phones go down with the customers. But the fact that Nokia looks like it is finally onto a winner after several years in the wilderness will chime with a large proportion of out of contract mobile phone owners in the UK and Europe, potentially giving Microsoft's platform a step up in the battle against Android and iPhone…
References