Nokia Maps: Your Complete Travel Kit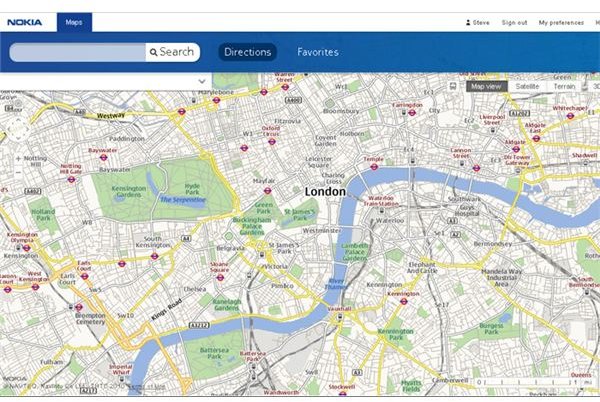 Nokia Maps has been evolving over time since Nokia first introduced Ovi Maps, with later versions taking on the name Nokia Maps. Nokia Maps is a cross-platform, location-aware, mapping application that runs on compatible Nokia devices, as well as within any modern web browser.
Some of the features found in both versions are similar, while others are unique to this specific platform. There are some new features that come in Nokia Maps that are worth mentioning and they'll be described below.
Own Voice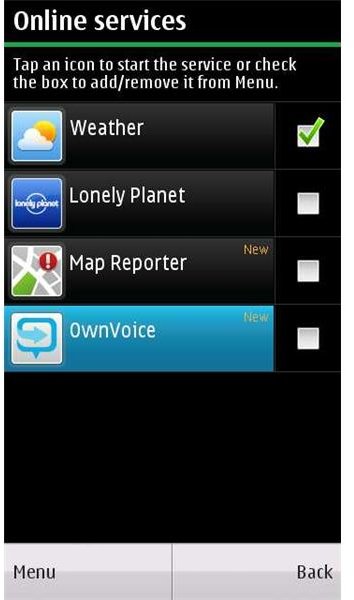 With the Own Voice feature Nokia Maps gives you the freedom to choose a voice for guided navigation that is unique to you. This voice can be your own voice or the voice of a friend or family member. Own Voice also gives you the opportunity to use a prerecorded voice pack.
To use Own Voice you need to have a Nokia Account, for which registration is free on the Nokia website. You can then either download it directly from the Nokia Maps application on your phone or download it using your PC or Mac.
Once you have downloaded the Own Voice utility, you will install and run it on your mobile phone. Use the appropriate controls to record the commands as prompted by the application. Once this is done you will be able to upload your voice pack for use on Nokia Maps. You also have the option of sharing your voice pack with other Nokia Maps users.
Check in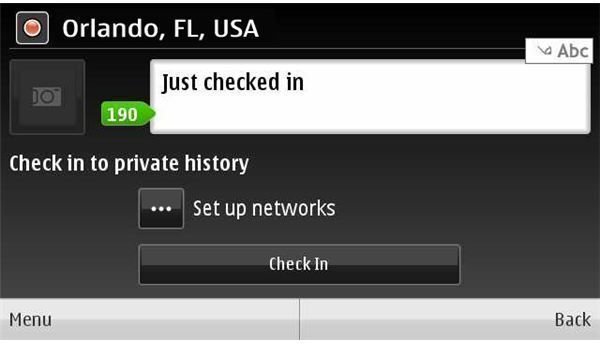 With Check in on Nokia Maps, you can now share what you are up to with your friends, relatives and just about anyone on your favorite major social network websites, depending on country and region.
In addition to that, you can also share your current location.
Check in for Nokia Maps also allows you to keep a historical trail of all the places you have been to recently.
To effectively use Check in for Nokia Maps you will need to have an Internet connection where you are and you will also need to have created a Nokia account and signed in. You will also need to have set up your various social network accounts to be accessible via your Nokia account.
Map Reporter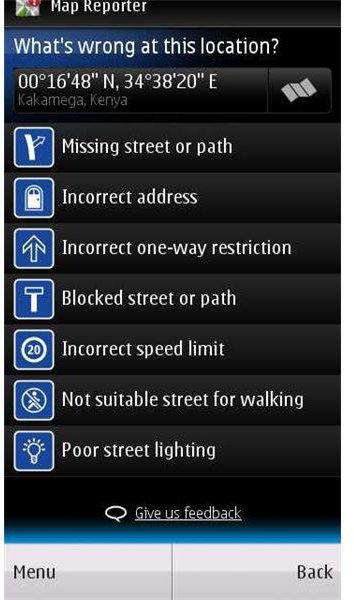 Map Reporter is another new service on Nokia Maps that allows the user to report errors within certain locations. This service gives you an intuitive interface that lets you report and correct issues such as incorrect addresses and missing streets or path ways.
You can also report wrong street markings such as incorrect one-way restrictions, blocked streets and paths and incorrect speed limits. You can also report minor things such as poor street lighting and streets that are not suitable for pedestrians to use.
You will need an Internet connection and a Nokia account to report issues with the map data.
Nokia Maps 3D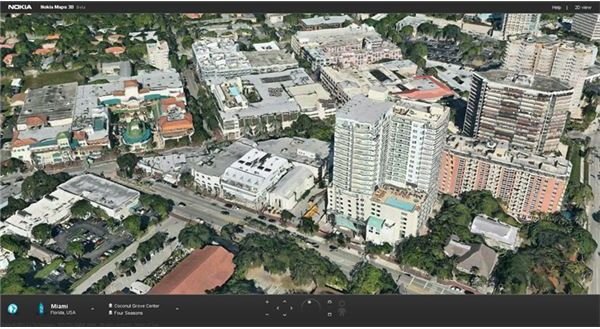 Using Nokia Maps on your computer will give you access to the new 3D features. To access these features you will need to log into your Nokia account and download and install the Ovi Maps plug-in on your favorite web browser.
The Nokia Maps 3D data is not available for every location worldwide. Only a few selected cities are supported with others being added regularly. Upon launching the 3D interface you will get a menu with a grid showing the compatible cities. Selecting the desired city will take you to that location and give you access to the high resolution images and 3D data for the city which includes streets, buildings, trees and other important landmarks.
When viewing these selected cities in 3D, Nokia Maps gives you a 360 degree perspective on your surroundings. You can zoom in and out to get a closer look at your subject. You can also pan the display in any direction using your mouse to look for different locations within the city. You can also rotate your view around any building to view it from any angle.
It is recommended that you have a good Internet connection, preferably broadband, to be able to view the 3D images.
Social Awareness
Nokia Maps not only lets you look at maps and enjoy the benefits thereof, it also allows the user to be social about it. Nokia Maps integrates directly with Facebook and Twitter. At any time while accessing the maps on your computer, right-clicking on a location gives you access to a context menu from which you can choose to share the location information on these social networks.
Miscellaneous Features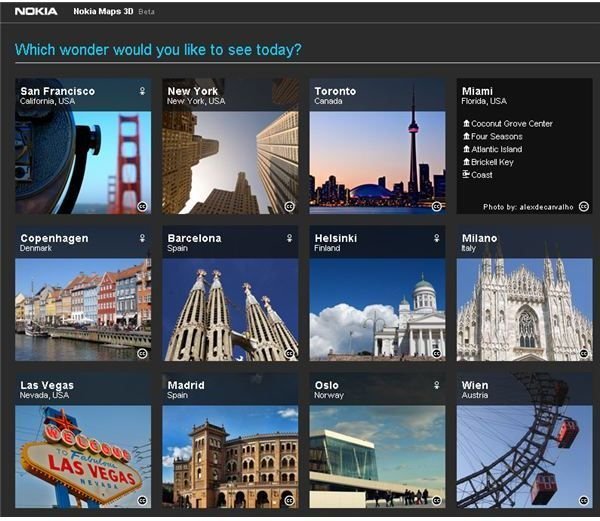 Route planning can now be done on your computer using the online version of Nokia Maps. Find routes to your destinations, choose alternate routes, add way points and avoid traffic by checking the heat maps and use the same heat maps to locate interesting places to stop by on your trip. Once this is done you can then access your trip on your mobile phone.
Navigating using Nokia Maps will also keep you updated on the current road situation, including accidents, change in traffic and blocked roads. You also get information on weather on your current location as well as your destination.
Using Nokia Maps on your computer will give you access to maps covering the entire world, while on your mobile device you are now be able to download maps for 98 countries, giving you access to voice guided navigation in any of the countries. All maps can be viewed in either Map, Satellite or Terrain Views in either 3D or 2D, both on the mobile phone and on your computer.
Nokia Maps allows you to sync your favorites and other points of interest between Nokia Maps online and Nokia Maps on your computer. You will need a Nokia account set up to be able to sync.
References