The Top Recommended Apps for the Nokia 6790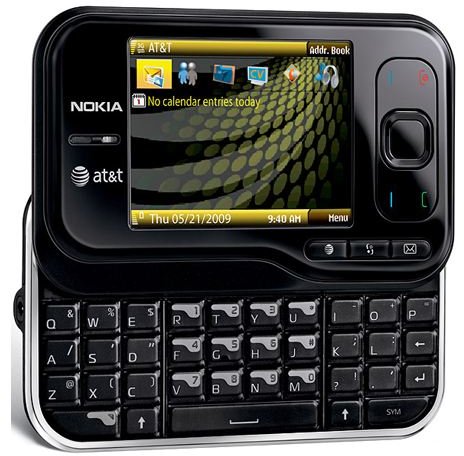 The Nokia 6790 Surge has a reputation built on sleek looks and great messaging capabilities. This Nokia phone was released for the US market and is ideal for communication via the Internet and through messaging and social networks. With that in mind, I have rounded up a collection of applications that fit right into this design, starting off with a simple messaging app.
Email for Nokia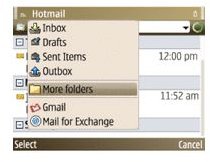 Email for Nokia is the ideal application for email messaging. It support push email, POP and SMTP email protocols as well as IMAP. This application allows you integrate up to 10 email accounts into this one application including major providers such as Gmail, Hotmail, Yahoo Mail, Ovi Mail, AOL mail and even Mail for Exchange.
Using this application you can manage all your email accounts, compose and send messages, retrieve emails and delete as you see fit.
You can choose to download email headers or entire messages on an account by account basis. Opening of attachments is also supported in this application, as long as there is a third party application that can read the email attachments.
Email for Nokia can be downloaded from the Nokia Ovi store on your Nokia 6790.
Foursquare for Symbian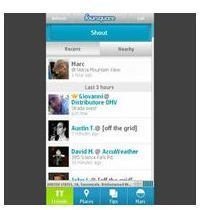 Foursquare for Symbian is a social app that is fun and easy to use. It allows you to explore the world and discover new places near you.
This app allows you to "check in" to locations using your Nokia 6790 SMS or other app. You can then share your location with friends and earn points and budget while you do so.
You can bookmark information about places you may be intending to visit or just places you want to learn about in your area. You can also access suggestions about these places written by other users. Foursquare for Symbian allows you to better understand and be better informed about exciting places you might have never ever known about without this application.
The interesting thing about this app is the API access it gives to allow integration with third party applications and it is great for businesses to take advantage of.
Foursquare for Symbian can be downloaded directly to your Nokia 6790 from the Nokia Ovi store on your phone.
fring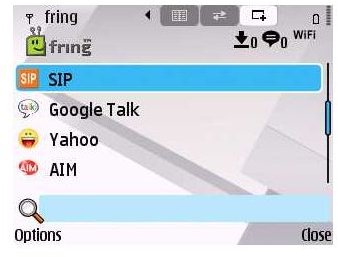 fring is a social app that lets the user communicate with friends, family and other users via various means. With fring you can use the Live chat feature offered by the app to chat for free. Fring allows you to integrate other instant messaging services such as Yahoo, MSN Messenger, Google Talk, AIM and ICQ.
There is a fringOut feature that allows fring users to call other fring users for free and call any regular phones at a minimal cost.
You can also make free one-on-one video calls to other fring users using the 3G network.
Opera Mobile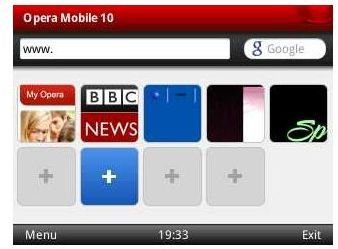 Opera Mobile is a highly optimized web browser that gives you a far better web browsing experience than the native web browser on the Nokia 6790 Surge. It features fluid transitions from one view to another. There is a speed dial home page feature that allows you to configure your most popular websites for quick access.
Also included is the ability to browse websites in full desktop versions or mobile optimized versions. You can save your web pages and create bookmarks and retrieve browsing history.
Opera Mobile improves browsing speed with its data compression technology and page rendering enhancements. This also allows unusually large web pages to be viewed without trouble on your Nokia 6790.
You can download Opera Mobile by pointing your phone's web browser to m.opera.com.
Best Private Conversation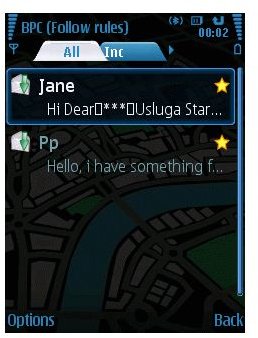 Best Private Conversation is an application that allows you to have some discreet communication on your Nokia 6790. With this application you can hide SMS messages or delete them entirely from the phone. You can also delete the phone and application logs using Best Private Conversation.
These actions can be set up using rules you define on phone numbers or contacts from your address book. These rules can be password protected and the application can be used to intercept messages and voice calls, also allowing the user to send and receive messages and calls from within the application.
Best Private Conversation can be hidden in the background and works unobtrusively. This application costs US $5.99 and can be downloaded directly to your computer from Smartphoneware and installed using either Nokia Ovi Suite or Nokia PC Suite.
The Nokia 6790 Surge can capitalize on the above mentioned applications to make it a better messaging on the move smartphone. This phone lacks Wi-Fi and so you may incur additional expenses when using some services on some of the applications such as fring's fringOut feature. All-in-all from where I stand, these are the most highly recommended apps for the Nokia 6790.
References
Source:
Image credits: