Must Have Nokia 5233 Apps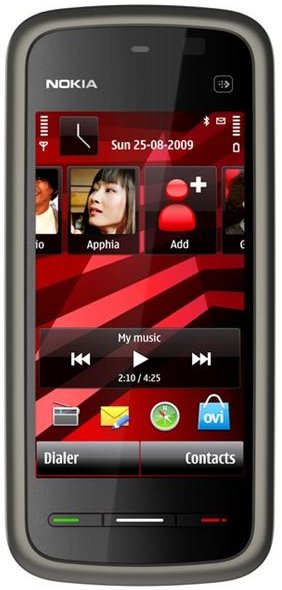 The Nokia 5233 is a low end phone with a touch screen. In fact it is the lowest priced Symbian device with a touch screen. What does this mean? It means this phone, in favor of price, has done away with some hardware features. Some of these include 3G and Wi-Fi. This makes Internet browsing more of a challenge. This goes without mentioning the flaky native browser. With this example and more sacrifices to the hardware, it may be up to the applications to boost this phone's reputation. So let us get started off with our list of Nokia 5233 apps.
Opera Mobile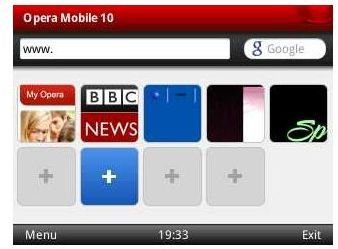 Opera Mobile is a web browser that is smooth and exciting. It is a miles ahead of the native web browser found on the Nokia 5233. It brings a new design, fluid transitions and a simple and natural user experience.
With Opera Mobile you can browse websites in their full versions or you can opt to view mobile versions if there are any. Web surfing speeds are significantly improved with this web browser with built-in technology.
Opera Mobile allows you to set up speed dial keys to access your most frequented websites without having to type in the address right from the home screen. In addition to this feature you can create bookmarks for all of your favorite websites.
The goodies do not end here. With Opera Mobile you are able to save web pages to your mobile phone. You can also manage your history quite well. Opera Mobile also handles large pages quite well, even with the limited memory that comes with your Nokia phone.
You can get to enjoy all these features by downloading Opera Mobile from Nokia Ovi Store directly on your phone.
Nokia Battery Monitor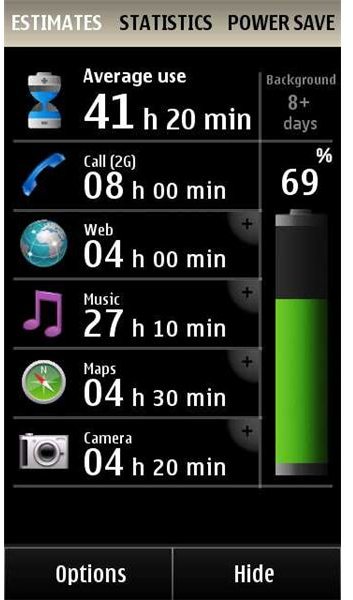 Nokia Battery Monitor is an app that can let you better manage your power consumption. It will also let you rid yourself of the fear that your battery is faulty. When in actual fact you are using your phone inefficiently.
With Nokia Battery Monitor you are able to learn which applications are likely to consume the most power, as well as how long your battery power will last when running those applications.
Not only does this app provide you with estimates, it also takes statistics for you to have a clear picture on your app usage and what is hogging all the power. This app will also let you know how long it will take to charge your phone.
With these details in hand, you are better placed to shut down applications that are not in use and are running in the background. How will you know what to do? Nokia Battery Monitor provides you with power saving tips and has some built-in controls to take immediate action. These range from changing the display brightness to switching the phone to power saving mode.
Nokia Battery Monitor can be downloaded directly onto your phone from the Nokia Ovi Store app.
Fring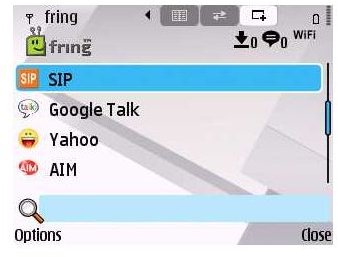 Fring is an app that aggregates your social networks into one user friendly interface. These networks include Facebook and Twitter, among others. Fring goes further to provide access to several instant messaging clients including Google Talk, MSN Messenger, Yahoo!, AIM, ICQ, & SIP.
On top of these features, fring adds the capability to make low cost calls to mobile phones and fixed land lines across the globe. If that is not enough, you can also make video calls from within the same client. Video calls on the Nokia 5233 are not advisable though, since this phone has no 3G or Wi-Fi support. Using video calls on a slower network will affect the quality of the call.
To use fring you need to have an account with them to gain access to their servers.
You can download the fring app from your phone using the Nokia Ovi Store app.
Best ScreenSnap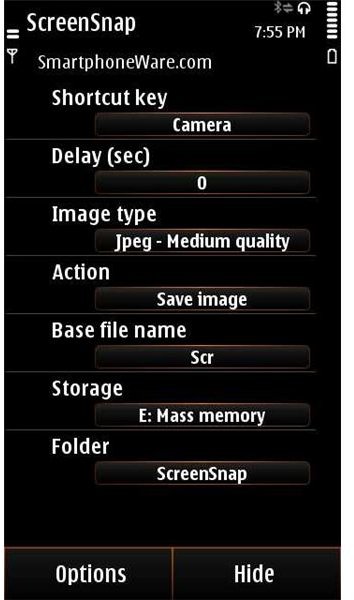 Best ScreenSnap is an app that lets you capture screenshots of your favorite views, capture moments on screen of web pages, chat messages and other interesting screen setups of things that would otherwise go and be lost forever.
With Best ScreenSnap you can capture these screenshots and share them with friends, family, work mates or whoever they may be relevant to.
Best ScreenSnap is easy to use and is unobtrusive. It runs quietly in the background and a screenshot is activated with a special key combination that you can easily customize.
In addition to the special screen snap key, you can also customize the quality of the image, the format of the image and the location where you want it to be saved.
Best ScreenSnap is available for free from Nokia Ovi Store on your phone.
This choice of Nokia 5233 apps makes for a great group of applications to have on your phone. With this list you get an improved web browser that works faster on your slow connection. You also get a social networking client where you can manage all your accounts in a single app. You also get to take snap shots of your screen and chat messages and anything fun, all while keeping track of your battery levels.
References