The Best Symbian Bluetooth Software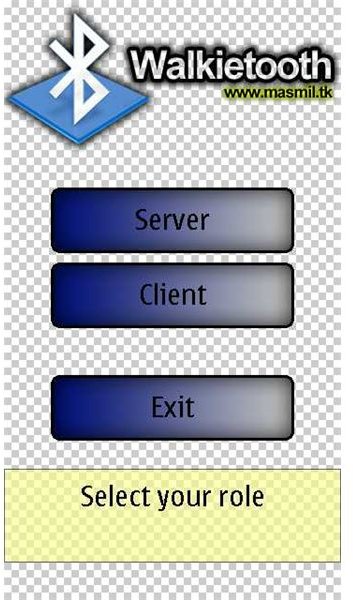 The sheer amount of Symbian Bluetooth software applications may be overwhelming, the majority of them use the Bluetooth technology in a subtle way or just as an added bonus to an already existing feature set. Some of those mobile applications use Bluetooth as a major component of their core functionality. These are the ones that we will be focusing on today.
Walkietooth
Walkie talkies have been around with us for quite a long time. The aim is to allow two way radio communication to the bearers of these radio devices while sharing a common frequency. In this regard, Symbian has not been left out. The Walkietooth application marries this old technology with the more current tech.
Just like the walkie talkies, Walkietooth aims to emulate this two way communication between two compatible Symbian mobile phones. This Bluetooth software application works by setting one of the devices as a server and the other as a client with easy one click commands on your phone. Though this application comes with basic functions, it is quite effective in communicating within the specified range of the Bluetooth signal on your Nokia phone. One great feature is that, whether or not you are out of range of the other device, you can still record voice messages and have them sent later. Walkietooth is a simple and easy to use application and works really well when the users have top of the range hardware. It also depends on where you are because the Bluetooth signal is sensitive to obstructions in the environment around the user.
Psiloc Wireless Presenter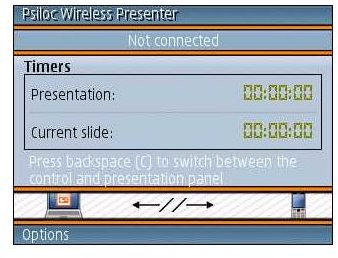 The Wireless presenter for Nokia phones by Psiloc is a Symbian application that can be extremely useful for those intending to make sure their next PowerPoint presentation has maximum impact. Psiloc Wireless Presenter turns your mobile phone into a hand-held remote control for your PC's presentation applications.
After a simple installation process that involves adding the application to your mobile phone and using the Bluetooth connection to transfer and install an additional component onto your computer for extended functionality, you are ready to begin using your new presentation remote control. You can also make sure your settings appeal to you by configuring your mouse movement settings and the keyboard layout. There's even an option to use an existing Wi-Fi network as opposed to the Bluetooth connection.
This application allows you to use screen grabbing features and send them to the presentation PC. You can also receive presentation notes from PowerPoint. All aspects of the presentations can be controlled from your mobile device in a clear intuitive way by using the Navi-pad and Hot-keys on your phone's key pad. With this application it is hassle-free to search for and connect to different computers on the network. Wireless presenter is similar to the Nokia Wireless presenter that came on previous generations of Nokia phones.
Bluetooth Chat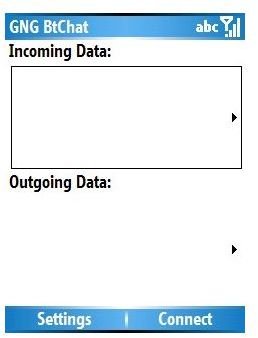 Bluetooth Chat is a Symbian application for S60 smartphones that brings a great experience to social networking in an interesting way. This application gives you the ability to set up and to send and receive instant messages with friends and family in a closed setting. If you are at home with friends and family or out camping in the woods you can still keep in touch without worrying about the cost of communicating through the cellular networks through voice calls, SMS or data access. Bluetooth Chat will also work where there is no phone network as Bluetooth is not dependent on the cellular networks. One experience where Bluetooth Chat was really handy was out camping in the woods, with heavy rain this application was great as the group was able to continue communicating, each in in his own tent, until the rains subsided.
The trick with getting the most out of this Symbian chat application is one of the member of the chat group taking the responsibility for finding friends and adding them to the group. This happens to be a limitation from the Bluetooth specifications. This application is designed around this and automatically adds the new user to the rest of the people in the group.
Depending on the hardware grade, the environment, and the distance between the users, there may be a few challenges when it comes to using this application effectively. As long as you are aware of the range restrictions that your mobile phone has for Bluetooth you will have no problem enjoying your chat sessions.
All the Symbian Bluetooth software applications mentioned above are available for free from the Nokia Ovi store and GetJar.com. Bluetooth applications can be useful, fun and exciting to use as long as everything goes well. There are quite a number of limitations associated with the Bluetooth specifications and more associated with the different mobile hardware configurations. All in all these are applications worth making room for on your Symbian smartphones.
References