Round up of the Best Apps for Nokia C7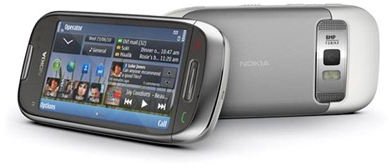 As we look at the top of the range Nokia C7 we ask what mobile apps are really worth downloading and installing? From a simple and intuitive Internet browsing experience to more complex utilization of the global positioning hardware capabilities, these mobile applications will turn your phone into an intelligent and trusted companion and helper. All the following apps are available from Ovi Store for free, via the links provided at the end of the round up, or you can just search directly on your phone.
Opera Mobile 11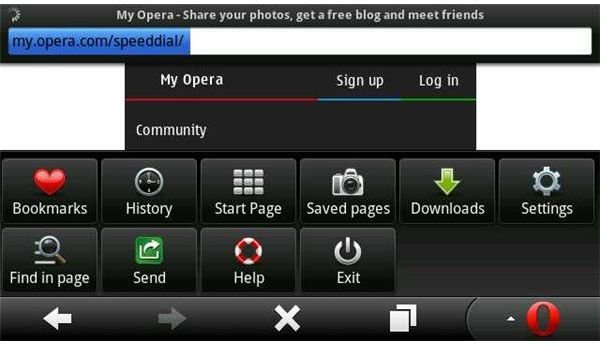 The latest version of the Opera Mobile browser is much improved with an enhanced user experience featuring animated user controls. This Mobile web browser features a speed dial feature for easy access to your favorite websites. In addition to this you can bookmark your websites. You can surf the full versions of websites as well as mobile websites at great speeds with Opera's turbo feature. Opera Mobile handles large web pages easily without running out of memory.
World Traveler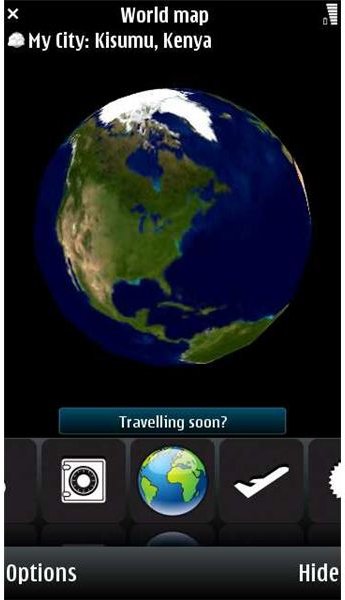 World Traveler brings the convenience of managing your trips to your fingertips. With World Traveler you can set up several world clocks to keep updated with places you will be traveling to. You can set the weather of your destination for up to five days in advance. This app lets you keep track of your important financial accounts in a secure manner. You can check your flight status, check the daylight map and view currency conversions of any currency worldwide.
Dictionary & Translation Pro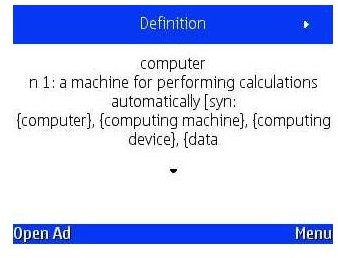 Dictionary & Translation Pro is a very useful reference application for your Nokia C7. It comes with a huge online database of over a million words maintained by a community of language experts. It contains not only a dictionary but also a thesaurus. The word database is constantly being updated and can give you translations in other languages such as Arabic, Hindi and French. Unfortunately you have got to be online to use Dictionary & Translation Pro as this application's database is maintained on an external server.
Nokia Internet Radio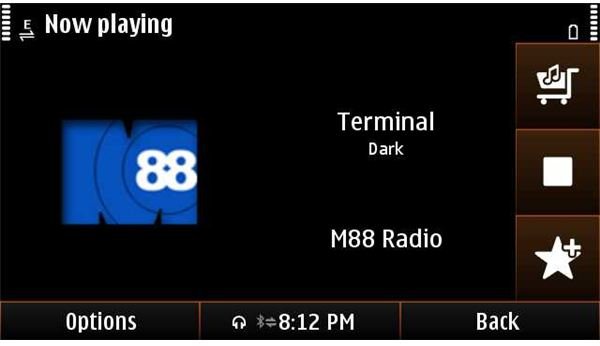 This Nokia Internet Radio application has an extensive play-list of over 1,000 radio stations worldwide. The play-list can be searched for popular stations or can be browsed by genre. You do not need to be familiar with the radio stations to enjoy the radio content on you Nokia C7, as Nokia Internet Radio makes accessing the music easy.
To get more out of the experience though, it might be worth investing in a different set of headphones to accessorize your C7 – the ones you get with it don't offer the best quality.
Skype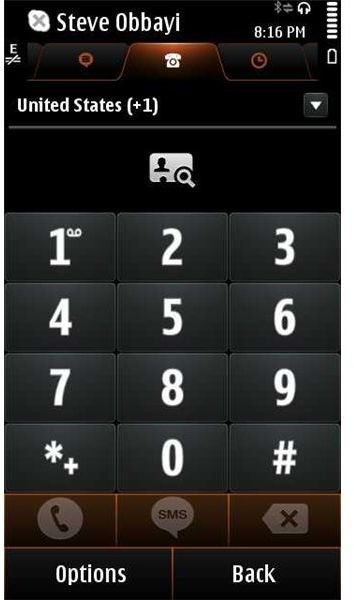 Skype is a video and voice communication application. Skype allows you to make free calls to other Skype users, and low cost premium calls to other phones anywhere in the world, using your 3G or Wi-Fi connection. You can set up a Skype number so that when you travel you can maintain your local number for people to reach you at no extra cost. Skype also allows you to exchange instant messages on the go with your contacts from your address book. With Skype you have full integration with the contacts on your mobile phone.
Converter Touch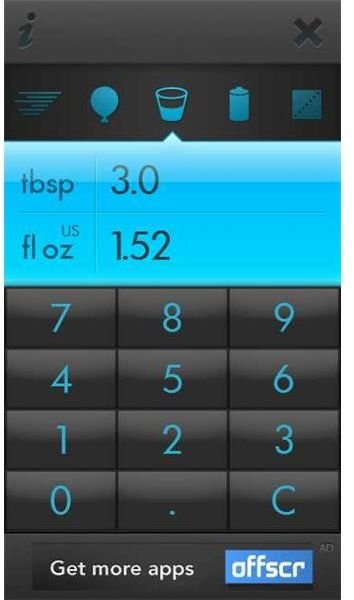 Converter Touch is a great utility for your Nokia C7. This utility is a conversion calculator which allows you to convert between several measurement metrics in either volume energy, area, weight, temperature, length, electricity, dates and time, speed and velocity and pressure. It comes with an intuitive user interface and with simple controls that any user can pick up right away.
Snaptu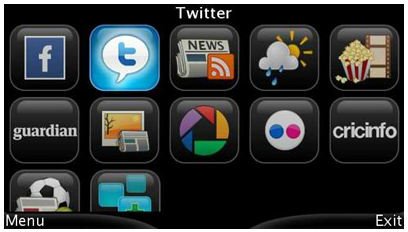 Snaptu is a collection of apps that fits right into one package. Snaptu gives you a shortcut into the world of Social Networking with access to your accounts on Facebook and Twitter on your Nokia. You also get to share you photos direct from your phone to Flickr and Picassa. The fun does not stop there. You can connect to RSS feeds with this app and get the latest sports updates and weather information. This app also lets you keep up with the latest movies in your favorite cinemas. This is a must have app for the fun loving social users that the Nokia C7 is geared towards.
Best ScreenSnap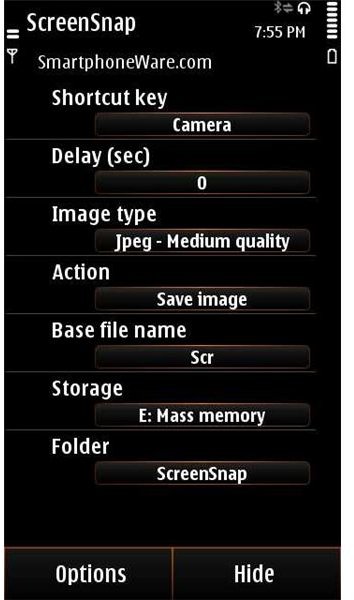 Best ScreenSnap is another free app that is a must have on your Nokia C7. This utility app functions in the background away from view and is unobtrusive. Best ScreenSnap allows you to set up and take screen shots of your current view on your Nokia C7 display. You can then send those screen shots via email or Bluetooth to another device. You can also save the screen recordings onto your phone memory in either JPG or BMP formats. Best ScreenSnap allows you to also choose the quality of your screen recordings to low, medium or high depending on the intended use.
You can customize shortcut keys to use to take the screen shots. They can be either hardware keys or soft-keys. When using soft-keys you can set a delay to allow for you to hide the soft keyboard.
Compass Touch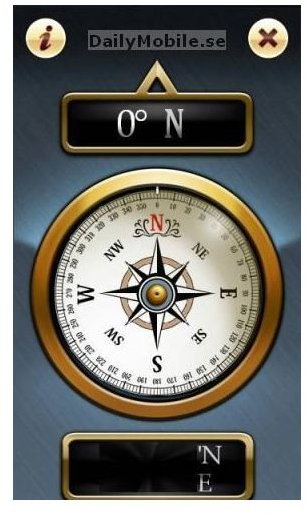 Compass Touch is a graphical interface to the built-in digital compass on your Nokia C7. With Compass Touch you get to know the true compass point directions wherever you are, with the graphical pointer that is marked clearly in all 360 degrees. In addition to this there is a reading of the same direction that is pointed to by the head of the phone in a digital display for easier understanding. Compass also keeps track of your latitude and longitudinal position of your current position.
Ovi Maps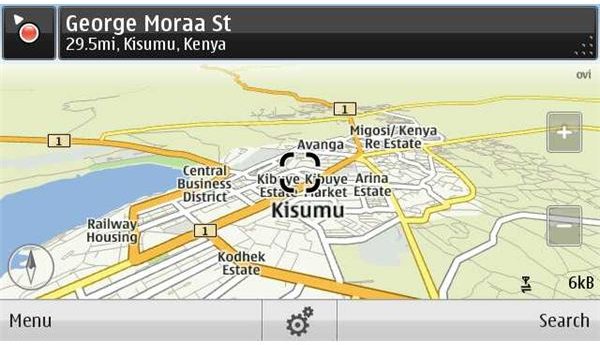 Ovi Maps comes preinstalled on your Nokia C7. You can use Ovi Maps for you car navigation in over 175 countries worldwide for free. You can store your maps locally on your mobile phone and get turn-by-turn navigation for walk and drive modes. Check you position on the map and use ovi maps to check for places of interest in your vicinity. You can also get traffic updates, weather and hotel information for places you intend to visit or pass through on your road trips.
This bunch of great apps keeps you well up-to-date on the Internet, with a rich content browsing experience, and an unlimited selection of music. You have your travel itinerary at your finger tips with cheap or even free calls to your contacts.
I would especially keep Ovi Maps well updated with its free navigation in over 75 countries, locally installed maps and traffic information updates. Another mention goes to Converter Touch and World Traveler combined, you have all your conversions at your finger tips to easily convert your calories, weights and currencies. Never miss a flight, bus or train and be in sync with your contacts overseas with the world clock.
References
Source: Author's own experience
Image Credits: Screenshots provided by writer, Nokia Press, press.Nokia.com
Opera Mobile 11, https://store.ovi.com/content/20975
World Traveler, https://store.ovi.com/content/5199
Dictionary & Translation Pro, https://store.ovi.com/content/22123
Nokia Internet Radio, https://store.ovi.com/content/75064
Converter Touch, https://store.ovi.com/content/16234
Best ScreenSnap, https://store.ovi.com/content/1540
Compass Touch, https://store.ovi.com/content/12864
Ovi Maps, https://store.ovi.com/content/100493