Nokia E7 Apps for the Business Mobility User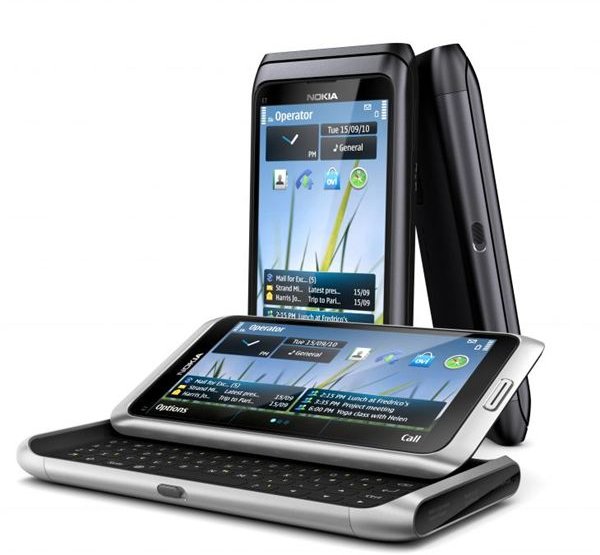 The Nokia E7 is designed as a business mobility smartphone with a multi-gesture touch screen, built-in accelerometer, A-GPS receiver and a hardware GPU among other features. In this guide I have rounded up the Nokia E7 applications that take advantage of these features and more, and remain relevant to the business oriented user. All the apps in this guide can be downloaded and installed using the Ovi Store app on your phone.
Converter Touch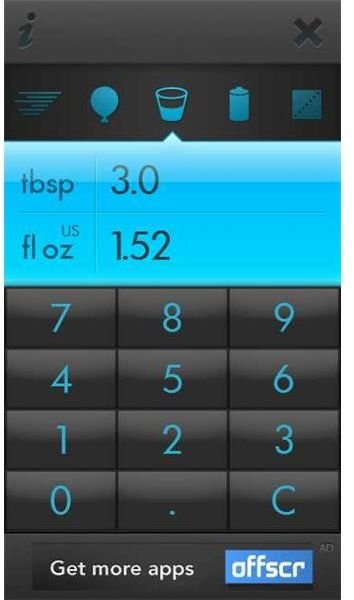 Converter Touch is a simple conversion calculator which supports touch input and allows conversion from any form of imperial and metric unit. You can use Converter Touch to convert units of volume, energy, area, weight, temperature, length, electricity, dates and time, speed and velocity and pressure. This app comes absolutely free and is supported by unobtrusive banner ads.
Best ScreenSnap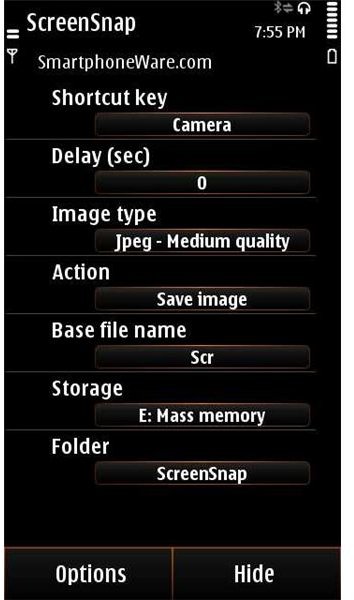 Best ScreenSnap is another free app that allows you to take screenshots of virtually any program that is running on your phone display. This app is great in that it allows you to set delays for taking a shot once activated. You can save the screenshots in either JPG or BMP formats at different levels of quality. You can also customize shortcut keys to use to take the shots as well as set the location for storing the screenshots. Images can be either saved or sent via e-mail or Bluetooth. Best ScreenSnap, however, does not take screenshots of video or hardware accelerated content.
Opera Mobile 11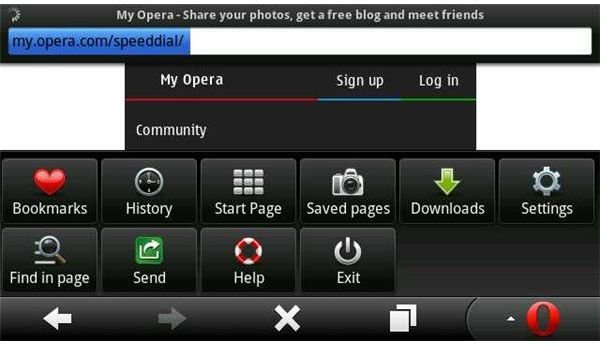 Opera Mobile is a great browser and a must have Nokia E7 app. It comes with an intuitive interface with fluid transitions for that extra visual experience. Opera Mobile eases the web browsing experience with customizable speed dial slots and support for faster browsing using turbo. It also supports browsing of full website versions and is capable of rendering even the heaviest of web pages. With Opera Mobile you can save your web pages on top of already being able to bookmark your web pages. Opera Mobile will also maintain your browsing history for easy reference at a later date.
Compass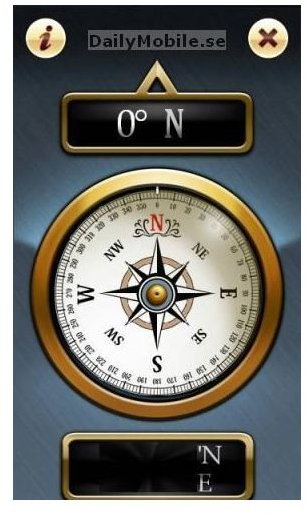 Compass is a control-less app that has a single purpose. It is basically an interface to the built-in digital compass found on the Nokia E7. This app comes in the form of an emulation of a traditional compass with the degree markings and labels. The analogue compass emulated display is complemented with a digital display right above it showing a reading of the degree and the direction name. Compass also goes further to give the longitude and latitude related to your location. This app comes free and is supported with banner ads.
Nokia Internet Radio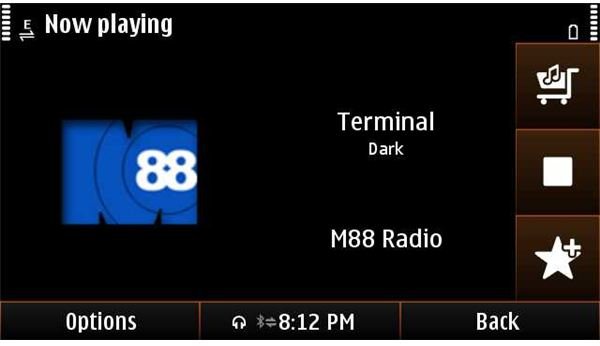 Nokia Internet radio is an ideal app to keep you relaxed despite the ever demanding lifestyle of the average business person. This app aggregates a directory of over 1,000 radio stations over the Internet. These stations can be looked up by genre so it saves you the trouble if you are not sure which radio station is for you. It comes with an easy to use interface and allows you to save your favorite stations and share them with others.
Skype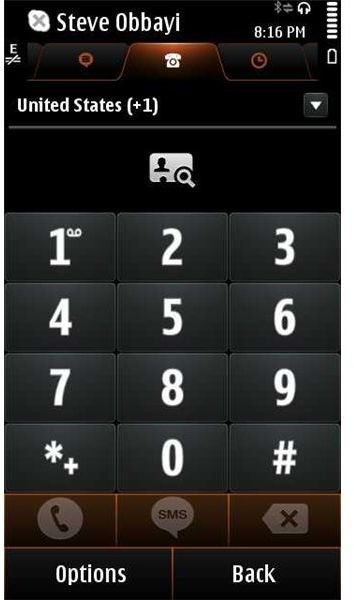 Skype is another must have app on your phone. It allows you to make free calls to other Skype users and contacts from your address book. You can also make cheap calls to other parts of the world and, depending on which service you subscribe to, you can get unlimited calls in regions of your choosing . With Skype you can send files and instant messages as well. You can also make video calls using this app. Skype is ideal in that, since it does all this using your data connection, you can use these features over a Wi-Fi network. Skype is available for free.
Ovi Maps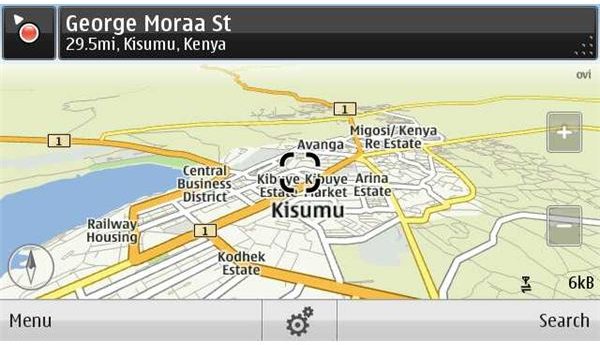 Ovi Maps is a free map and navigation app. Ovi Maps comes free on your phone and allows your phone to be used as a turn-by-turn voice guided GPS device when driving or walking. This app provides maps for regions all over the world locally installed on your device through your computer. These maps can be in either 2D, 3D, satellite or terrain views. Ovi Maps also provides value added information for places of interest within your vicinity. Ovi Maps also provides detailed information on restaurants and hotels through third party providers like Lonely Planet.
World Traveler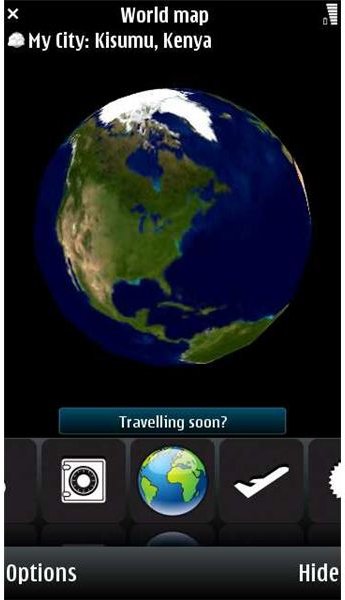 World Traveler is a native app on the Nokia E7 for the business traveler that gives a variety of information starting from a 3D day and night map of the world. This app also provides a global currency converter, a five day weather forecast, a user customizable world clock and a travel plan organizer. It also offers some premium services such as flight alerts, access to global Wi-Fi services and a secure personal data storage service also known as the travel safe.
Bible
Bible is a great app that is not just a reference for the religious, this app allows the user to turn from their busy schedules and reflect on matters of faith. It does this through a pleasant user interface with animated designs on each page. The bible is printed on traditional textures like old manuscripts and contains illustrations. This app runs on the hardware graphics accelerator that comes with the phone. This reference app is available for free.
Nokia Video Player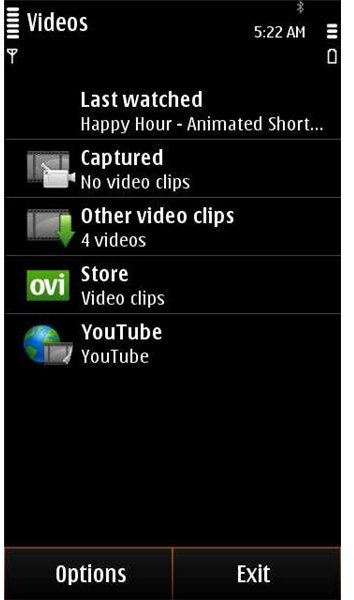 Nokia Video Player allows the user to watch several common formats of video available today. With this video player you can also watch YouTube videos directly on the player as well as locally stored content. This app is ideal for the business user so they can watch and review video presentations, tutorials, recorded webcasts and more, or simply kick back and relax and watch full feature films when traveling to distant locations.
References
Author's own experience.
Nokia Ovi Store, store.ovi.com
Image Credits: Screenshots provided by writer, Nokia Press, press.Nokia.com