How to Do a Hard Reset on a Nokia N8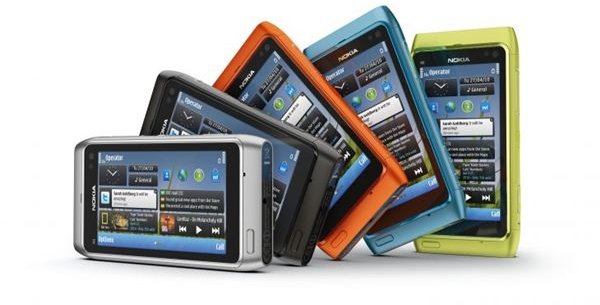 Chances are that there will come a time when your Symbian phone experiences a premature death or a partial malfunction brought about by an overzealous user, faulty software applications or some other reason. That is when knowledge of how to properly hard reset a Nokia N8 may pay off. Whatever your reasons, here is what you can do.
Initial Steps to Follow
If you are able to access the Menu on your Nokia N8 device, mainly by holding the power button for 8 seconds, then the best and most practical option is to follow these steps. Go to the following path under the Menu. Menu > Settings > Phone > Phone Management > Factory Settings > Restore.
The steps above will restore your device back to the factory state. In the last step where you tap on Restore, you will not delete your data. To clear all the data in cases where you need to probably sell the phone or transfer ownership and you do not want your data to go with the phone then you can follow these steps. Menu > Settings > Phone > Phone Management > Factory Settings > Delete Data and Restore.
A Last Resort
If the method mentioned above does not get the Nokia N8 to hard reset then you can use another brute force method to get this done. Popularly known on Symbian phones as the "three finger" reset, the three finger reset has been built-in to Symbian phones to provide a way of hard resetting the phone using a combination of three hardware keys. These keys may vary from phone to phone, obviously because of different model forms factors and button placement. This can be equated to the CTRL, ALT and DEL sequence found on computers, but with more dangerous consequences.
On the Nokia N8 the key combination is achieved by pressing the volume down button, the camera key and the menu key together. While holding these keys down, press on the power button to power up the phone and keep holding until your phone vibrates.
An alternative to using the "three finger" reset is using the following key code:
*#7370# when your phone is powered up.
Word of Caution
Using the "three finger" reset key sequence on the Nokia N8 is strongly discouraged by Nokia unless it is a serious emergency and it is being used as a last resort. The reason is you will lose everything on your phone including Ovi Maps and Ovi Store. You will not be able to restore these two apps once you lose them.
You can attempt to restore your apps by going to Menu > Applications > SW Update or downloading them using Ovi Store if you manage to restore it. When doing a hard reset on your phone make sure your phone is either connected to the power source or is on full battery charge.
If any of the methods above do not work then you will have to take your Nokia N8 to the nearest Nokia Care point to have the firmware flushed. There you have it. You now know how to do a hard reset on a Nokia N8.
References
Source: Nokia Support, europe.nokia.com/support/search?page=1&fullcontent=true&cat=support&cnt=1&qt=n8+reset)
Image Credit: Nokia Press, press.Nokia.com