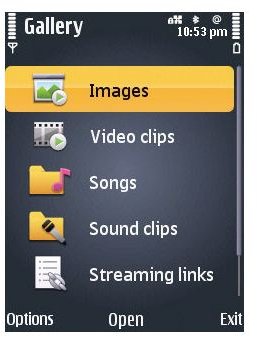 Qik Video Camera
With Qik Video Camera you can record videos with your Nokia 5230 Nuron and share them with your friends, family and generally anyone you wish. You can also post and share your videos on social networking websites like Facebook, Twitpic and YouTube. Not only can you share pre-recorded videos but you can also share real-time videos with your friends.
Qik Video Camera also supports private video messaging through e-mail or MMS. With the Qik Video Camera on your Nokia 5230 Nuron you can have Geo tagging set up for saving your current location on the Qik website which is accessible to your phone, other phones and even your computer. Qik Video Camera supports high quality video recording, monetization of Qik on Brightcove, localization and plug-ins for Wordpress, Blogger and Tumblr. Qik can be installed through your Nokia Ovi Store application on your Nokia 5230 Nuron mobile.
Google Mobile App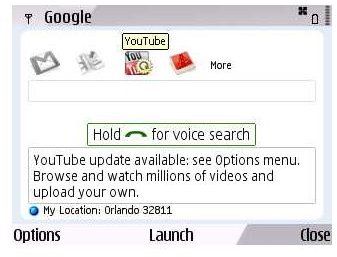 The Google Mobile app is an aggregation of Google applications, You can use this application to perform voice activated searches using your Nokia 5230 Nuron. With it you get localized search results based on where you are. In addition to access to the Google search engine, you have access to other related applications such as YouTube with billions of videos at your disposal. You also have a Gmail client and access to Google Maps. You can download your copy of Google Mobile app for Nokia 2030 Nuron by pointing your phone to m.google.com and following the instructions.
Opera Mobile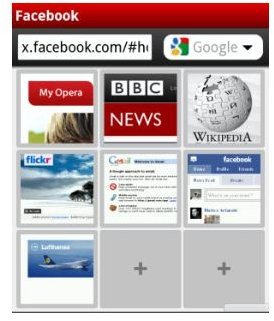 Popularly known as Opera Mobile 10, this web browser for Nokia 5230 Nuron is a versatile browser that has a sleek user interface. Opera Mobile supports browsing history and compression of web content to speed up web surfing. It also supports large memory web pages and therefore will not crash when surfing heavy web pages in full desktop versions. The home page of Opera Mobile can have customized shortcuts to your favorite websites. It also comes with a dedicated Google search field for easy access to Google search engine. With Opera Mobile you also get a speed boost feature as well as the ability to save web pages. Opera Mobile can be downloaded for free by pointing your Nokia 5230 to m.opera.com and following the instructions.
Best Screen Snap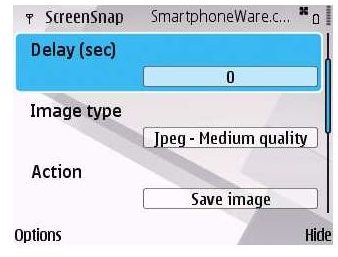 Best Screen Snap is a free application for the Nokia 5230 Nuron. It can be used to take screenshots of any application or screen environment on your Nokia phone. Best Screen Snap is a Nokia utility that runs in the background. You can take screenshots at any time by pressing the key combination you configure into the application settings. It can take pictures in either BMP or JPG formats and save them to your phone's memory, email them or send them to another device via Bluetooth. You can install Best Screen Snap through the Nokia Ovi Store application on your Nokia 5230 Nuron mobile.
Snaptu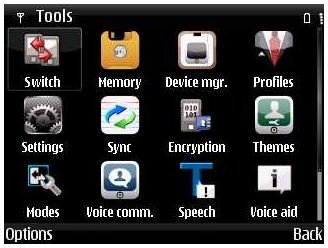 Snaptu could be described as a bunch of applications that function collaboratively on your Nokia 5230 Nuron. With this multi-function application, you can, with a single download, enhance the functions of your Nokia 5230 Nuron. Snaptu contains applications that allow you to keep up with the weather in your area, access social network websites like Twitter, Faceboook and Last.fm. You can also keep track of major soccer and cricket leagues. Also available on Snaptu is movie schedules and sharing of photographs on Picassa. You can install Snaptu through the Nokia Ovi Store application on your Nokia 5230 Nuron mobile.
Best Answering Machine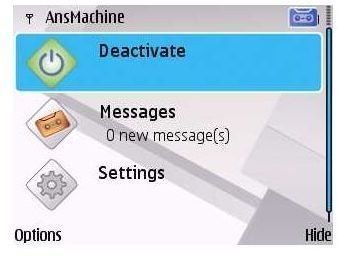 Best Answering Machine for Nokia 5230 Nuron is an application that can save you a bundle on voice mail costs. This Nokia 5230 Nuron application from Smartphoneware allows you to set up an answering machine on your Nokia phone. Best Answering Machine is flexible enough to configure the way it handles calls from users in your address book as opposed to unknown numbers. This application allows you to record custom messages that you can use to respond to incoming calls. You can even integrate this answering machine to work only with certain profiles and not others. Best Answering Machine works in the background and is therefore unobtrusive and friendly to the user. You can install Best Answering Machine through the Nokia Ovi Store application on your Nokia 5230 Nuron mobile.
Nokia Internet Radio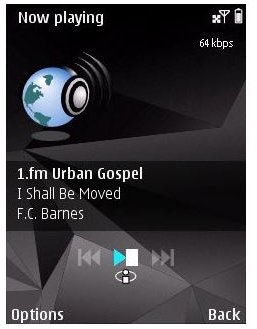 With the Nokia Internet Radio app for the Nokia 5230 Nuron you can access your favorite music through the cellular network be it GPRS, EDGE, 3G or through the air using Wi-Fi. Depending on the Internet speeds you can set up the bit rate to improve your listening experience. That way if your Internet connection is slow you should still be able to enjoy your favorite radio stations. Nokia Internet Radio gives you access to hundreds of radio stations from all over the world. You can search these radio stations to find the appropriate one by genre, name and location. Nokia Internet Radio also provides a list of popular radio stations for you to try out. You can install Nokia Internet Radio through the Nokia Ovi Store application on your Nokia 5230 Nuron mobile.
Fring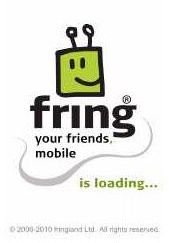 Fring is a social networking aggregation application that you can use on your Nokia 5230 Nuron. Fring gives you instant messaging from itself as well as a host of other instant messaging services such as MSN Messenger, Yahoo Messenger, Google Talk, ICQ and other major chat services. You also have access to Facebook and Twitter through Fring. With Fring's built-in client you can make VoIP calls as well as video calls through your cellular network or Wi-Fi. Fring can be downloaded onto your Nokia 5230 Nuron by pointing your phone's web browser to the Fring mobile download location at m.fring.com.
Ovi Maps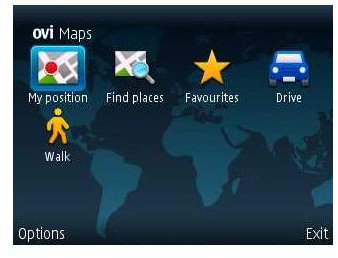 Nokia Ovi Maps is a location aware mobile map application that provides free turn-by-turn voice guided navigation on your Nokia phone. It makes use of Assisted-GPS services for GPS accuracy. Ovi Maps also provides traffic updates, information on hotels and restaurants, weather and road conditions as you use the service. You can also use Ovi Maps to get Walk directions. All Maps from Ovi Maps can be downloaded and stored on your Nokia 5230 Nuron. You can install or upgrade Nokia Ovi Maps through the Nokia Ovi Store application on your Nokia 5230 Nuron mobile, if it is not already on your phone.
WorldMate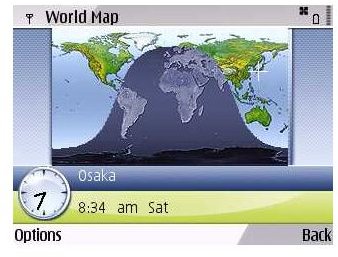 WorldMate is an application available for the Nokia 5230 Nuron that lets the user convert world currencies. These currencies are kept up to date with regular online updates. WorldMate also keeps track of several world clocks that can be customized by the user. With WorldMate you also get up-to-date weather reports.
This application allows the user to organize their travel plans before and during trips. The user can receive travel alerts on their next flight such as cancellations, delays and schedules. These apply to over 350 airlines worldwide. To get the airline related services you would need to cover the premium cost of about US$49.95 paid directly on your phone. WorldMate comes preinstalled on your Nokia device.
As we end the round up of the Noka 5230 apps, you can also take time out to read this Nokia 5230 review. Also check out these Nokia 5800 XpressMusic applications.
References
All content in this article is based the author's experiences with these applications.
All images are taken from screenshots taken by the author, and from Nokia Ovi store https://store.ovi.com