Download Nokia 7610 Software Applications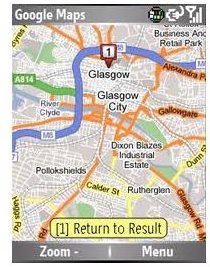 Introduction
If you want to download Nokia 7610 software applications, you should look for apps that are compatible with the Symbian platform and the Nokia 7610. Most of the popular apps available are compatible with all kinds of phones, so there's no problem there. With hundreds of Nokia 7610 apps available, it could be hard to determine which ones to install, especially for beginners. Here are some recommended apps that could add a lot of functionality to your Nokia 7610.
Google Maps
One of the most useful tasks you can do on your mobile phone is to get information about your current location and directions to a place where you want to go, and one of the best tools for this is Google Maps. With an extensive amount of data available including descriptions of places, driving and walking directions, traffic conditions and establishment listings, Google Maps is a great source of information if you love discovering what kind of services are available in a particular area or if you simply want to get to where you are going in the fastest way possible. It includes tools for establishing where you are currently, discovering if you have friends nearby and even street-level imagery so you will see exactly what the streets and buildings look like while you are navigating.
Trapster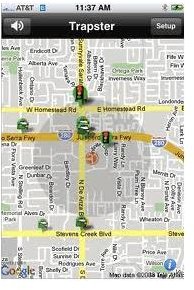 Like Google Maps, Trapster is a great tool for navigation, but it helps you in a different way. You can set this app to alert you for speed traps, DUI checkpoints, speed cameras, red light cameras and even live police reports. You can get these alerts even if the app is not open, thanks to its push notification support. This is very useful if you are driving and you want the best route you can take, avoiding unnecessary slow downs. It is fully customizable, letting you set how often the alerts are sent to you.
ShoZu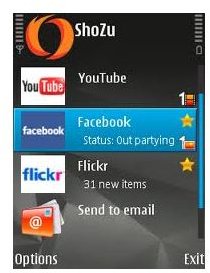 If you are going to download Nokia 7610 software applications with communication and social networking in mind, ShoZu should be on top of your list of apps to check out. Supporting several popular Internet services like Facebook, Twitter, YouTube, Flicker and Blogger, ShoZu provides a way for you to update your online accounts with photos, videos and text in a very efficient manner. It lets you customize which services you want to update, so you can have any of the more than 30 available web services as your recipients. The best thing about this is you only send your content once and it gets posted on your accounts at the same time. If you always want to share content while you're on the go, this is a great app to have in your collection.
TuneWiki Social Music Player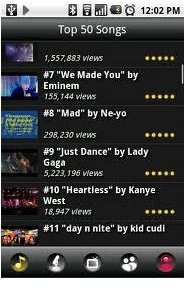 TuneWiki is not your average multimedia player. It plays music of course, but it also offers information on the latest popular music. It even pulls in song lyrics and displays them as you are playing that particular song. There is also a search feature for song lyrics in TuneWiki's own library. As you are listening to music, you can use the Blip feature to send an update to Twitter about what you are currently listening to, which is a great tool if you are a fan of both music and social networking. The app also plays YouTube videos that stream with lyrics so you can sing along with your favorite video using only your Nokia 7610.
Opera Mini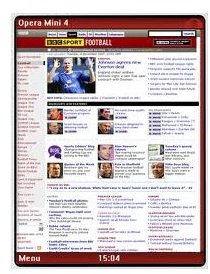 Opera Mini is the gold standard in mobile web browsing, thanks to its great performance and its extensive set of useful features like tabbed browsing, speed dial, intuitive user interface, URL auto-completion, history, bookmarks and more. Its best asset, though, is its ability to display web pages quickly without sucking your data plan dry. This is thanks to its compression technology that minimizes the amount of data transferred to your phone while keeping the quality of web pages intact, which means you still get to see the formatting of web sites in a quick manner. It is definitely one of the must-have Nokia 7610 apps out there.