Nokia 6350 Edit Voice Mail Number Guide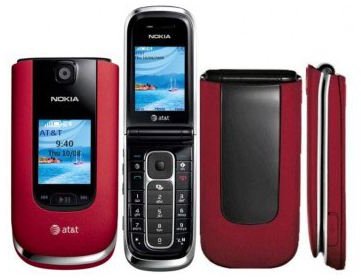 Getting Started
The Nokia 6350 is a phone from Nokia geared towards users on the AT&T network. It therefore carries some of the AT&T network specific features and using the Nokia 6350 edit voice mail number features is quite easy, as is accessing other phone functions.
Getting voice mail on your Nokia 6350 is quite simple. Once you subscribe to the voice mail service, AT&T will automatically set up your voice mail number which can be accessed from the Nokia 6350 address book as an entry will be added there.
You can also access voice mail on your Nokia 6350 using the alphanumeric keypad button "1". This button has the symbol of the voice tape reel on it. Pressing and holding the button will give you access to your voice mail network service. You can also gain the same access to your Nokia 6350 voice mail by going to Menu > Messaging > Voice mail > Listen to voice mails on your phone.
Editing the Voice Mail Number
Unfortunately the AT&T voice mail number is pre-programmed onto the Nokia 6350 during activation and therefore cannot be changed. If you are having problems you will have to call the AT&T customer services. You can view your voice mail number by going to Menu > Messaging > Voice mail > Voice mailbox No. on your phone.
When you are using the voice mail service you may be prompted for a pass code. In case this happens your default pass code is your seven digit phone number without the area code.
Other Nokia 6350 Tips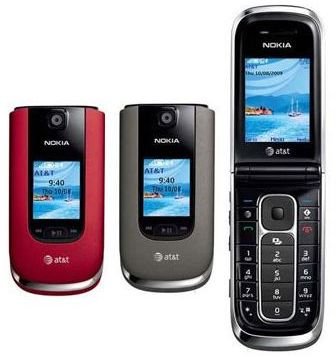 The Nokia 6350 gives you access to the AT&T Navigator for GPS driving directions and traffic alerts. You can set up and access this feature by going to Menu > AT&T GPS > AT&T Navigator. Be sure to use Assisted GPS which involves some data transfer through the cellular network. Without Assisted GPS there is going to be limited accuracy.
Multimedia and other exciting features on the Nokia 6350 can be found under the My Stuff menu item by going to Menu > My Stuff.
The AT&T Media mall can be accessed from your Nokia 6350. The AT&T media mall is a place where you can purchase and download games, ringtones, graphics, applications and multimedia. You can access the AT&T mall website by going to Menu > Media Mall.
You can use the Push to Talk two way radio service available over a GSM cellular service to talk to another or several other users with the Nokia 6350. To access this feature you can go to Menu > My Stuff > Tools > Push to Talk.
The Nokia 6350 gives you access to the YPmobile or Yellow Pages Mobile website which has a selection of local and national business search options, maps and directions. You can access this service by going to Menu > YP mobile.
To catch up on video clips from TV shows, news, weather and sports, you can use the Cellular Video feature on the Nokia 6350 to access this content by going to Menu > Cellular Video. This feature comes with additional costs.
For those that may want to take self portraits on the Nokia 6350 you can easily do so because this Nokia phone has been designed to make it easy to do so. To take a self portrait all you need to do is select Menu > My Stuff > Multimedia > Camera. Close the folds and take the photo when ready using the key marked PTT.
Nokia 6350 Manual - Further Reading
To get the best out of what has been discussed in this Nokia 6350 manual and more including the Nokia 6350 edit voice mail number features be sure to consult regularly with AT&T customer services for any changes.
Have a look at these other interesting guides for the Nokia 5800 and the Nokia C6 to get more information on how to set up additional features on Nokia phones.