Top Five Free Applications for Nokia E71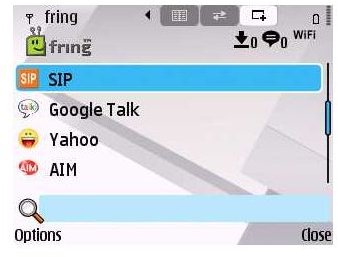 Fring
Fring still happens to be one of the best free applications for the Nokia E71 for instant messaging and social networking. It has a vibrant development team and community at large that keep this Nokia E71 app stable and fresh. With Fring you can connect to Google Talk, AIM, ICQ,Yahoo, MSN while also having access to your Facebook, Twitter and Last.fm accounts. Use Fring to share photos, chat and best of all, make free voice and video calls using the built-in VOIP calls feature. You can also access the Fring API and develop your apps to run within the Fring infrastructure. You can download Fring directly to your Nokia E71 by going to Fring.com with your Nokia phone.
Ovi Maps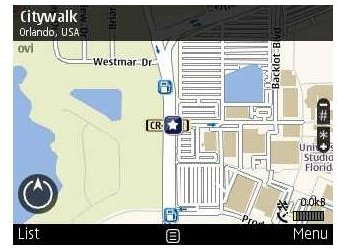 Nokia Ovi Maps 3 is available on the Nokia E71 with free for life turn-by-turn navigation in over 75 countries worldwide. This service is ideal for both driving and walking navigation. With Ovi Maps on the Nokia E71, you can also get updates on weather conditions at your destination. Included in this app are updates on current road conditions and road event notifications. With Ovi Maps you can download regional maps to suit the location where you will be needing the service. Also available on Ovi Maps is information on hotels and restaurants within your available cities. There is also a preinstalled library of points of interest, which you can customize. To have Ovi Maps on your Nokia E71 you are required to do a firmware upgrade so as to support the latest version of Ovi Maps. Ovi Maps can be installed onto your Nokia E71 using Ovi Suite with the Map loader. You can follow this article on activating Navigation on Nokia phones.
Google Mobile App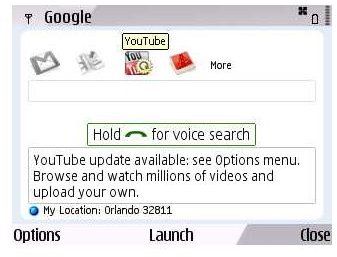 The Google Mobile app is sort of an aggregate app for the host of Google apps out there. You can use this app to access the other Google apps such as YouTube, Gmail, Google Maps and Google search among others. You can search by voice using the Google Mobile app, not only in English but also in Mandarin and Japanese. Google Mobile app is a free app which is location aware and will therefore serve up local addresses and businesses whenever you make a search on the go. To download Google Mobile app you can point your Nokia E71 mobile browser to m.google.com and follow the steps provided.
Opera Mobile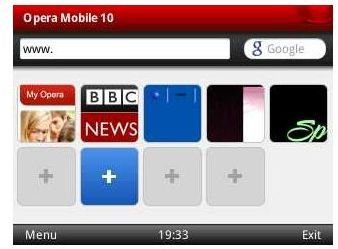 Opera Mobile is a replacement or complementary browser to the native Nokia browser that comes with the Nokia E71. This browser improves web surfing speeds. It handles larger web pages and rich content really well, therefore giving you the ability to opt to access web pages in either full HTML or WAP versions. Opera Mobile also keeps track of browsing history and has a home screen for easy access to your most popular websites. Opera Mobile for Nokia E71 has also got fluid transitions for a better browsing experience. Opera Mobile can be downloaded for free from m.opera.com.
Best Screen Snap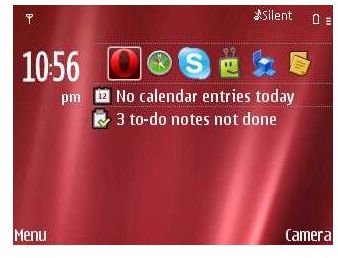 Best Screen Snap is another free application for the Nokia E71. With Best Screen Snap you can capture screenshots of your Nokia E71. Use it by configuring hotkeys that you can use to take the screenshot any time you wish. Best Screen Snap runs as a daemon and is therefore unobtrusive and friendly to work with. Images captured with Best Screen Snap can be saved or emailed as BMP or JPG files. You can download Best Screen Snap from here.
This completes the list of the top five free applications for the Nokia E71. You can check out more Nokia E71 applications here.