Top 10 Reasons to Buy a Nokia N8 Smartphone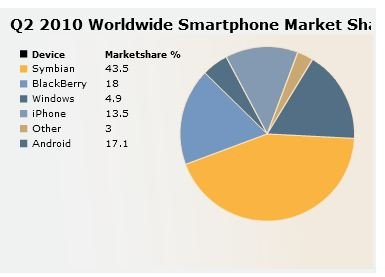 Nokia N8 and Symbian 3
Nokia has been delivering new smartphone models but obviously having trouble in competing with the iPhone's popularity. This is due to the neatly tailored design of the iPhone. However, when it comes to features and software in smartphones, a Symbian-based phone is not to be under-estimated because it's proven to have the largest market share*.
The Nokia N8 is one of the newest smartphones by Nokia. It is using Symbian 3 with 2D and 3D graphics architecture and HDMI support. Those features in a mobile operating system do not exist in earlier version of Symbian OS.
* Juniper Global Threat Center reports Symbian devices market share is 43.5% while iPhone, BlackBerry and Android devices only have 13.5%, 18%, and 17.1 market shares, respectively.
Why Purchase a Nokia N8 Phone?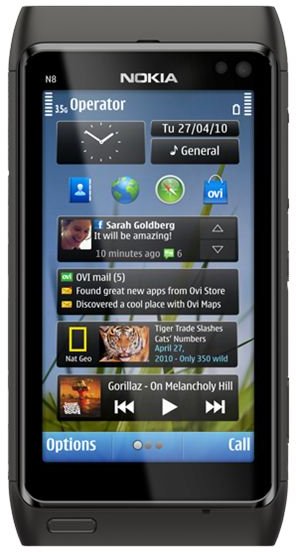 The Nokia N8's features are difficult to ignore especially if you enjoy taking pictures, videos and if you're always on the go and rely on a small device to communicate. We're not talking of the common 2 or 5 megapixel camera sensor size but a huge one, and actually the first smartphone to introduce a large camera sensor. It is aimed at people who want to create amazing videos and photos in HD while enjoying WebTV and other applications.
Reasons to buy Nokia N8: Connectivity?

The large 12 megapixel camera sensor on the Nokia N8 smartphone is not the only reason to consider buying it there are also the following features to consider:
Integrated GPS – there's no need to buy a GPS device like Garmin because the Nokia N8 offers free voice-guided navigation which is free for life. Also included is free Ovi Maps navigation.

USB on the go – there's also no need to depend on a built-in memory card or removable SD card using a smartphone because with the Nokia N8, everyone can connect a flash drive or any USB peripheral to the phone which means you have unlimited data capacity (media or any form of data).

HDMI support, Bluetooth and Wi-Fi – there's not only USB connectivity to check out in the Nokia N8 but also the ability to connect the phone to your home theatre system, Bluetooth 3.0 and Wi-Fi 802.11 b/g/n.

Pentaband 3.5G radio – the Nokia N8 features an FM transmitter and radio.

5-band WCDMA technology – no need to struggle in choosing which mobile network to choose e.g. AT&T or T-Mobile because Nokia N8 supports both carriers. It's rare that a smartphone will support any carrier you prefer subscribing to.
More reasons to buy a Nokia N8: Features?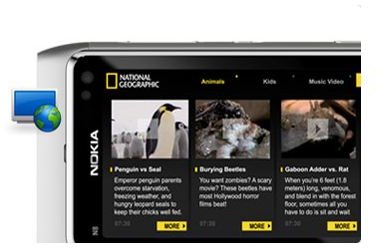 What else should you consider about the new Nokia smartphone, the N8? You'll enjoy the following features or options:
12 megapixel image sensor in HD – this gives the Nokia N8 the ability to take pictures or videos in amazing high definition.

5 colors in aluminum casing – you won't have to choose between a black or white phone casing, you can choose any of the available 5 colors – silver, black, blue, green or orange.

Capacitive touchscreen – the Nokia N8 uses HID technology, it is more responsive to use and more sensitive than other touchscreen devices or technology. See also comparison of capacitive touchscreen on iPhone and BlackBerry smartphones.

Full QWERTY keyboard – you can use the N8's full touchscreen QWERTY keyboard.

Symbian 3 – Nokia followers will now enjoy 250 new features in the Nokia N8 for it uses Symbian 3. Some features include 3 home-screens, multi-tasking, better user interface, HDMI support, 2D and 3D graphic architectures and much more.
Final Words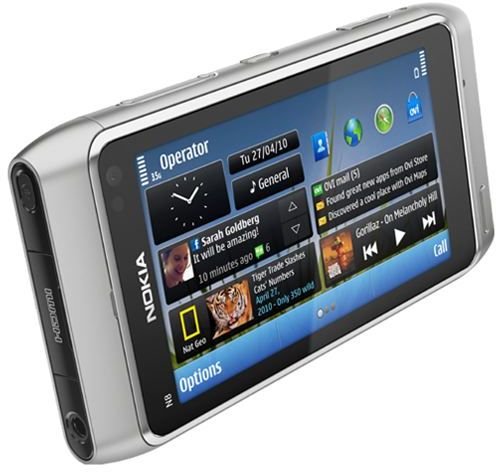 Some people may find the iPhone 4 to be a better phone when it comes to design (see iPhone 4 vs. Nokia N8) but don't forget that with the Nokia N8 you can chat, email or use social networking to stay in touch with friends and family in addition to enjoying the above connectivity and features. Browse the net or read RSS feeds, play games or manage and organize contacts and get full navigation support with the Nokia N8. You can also enjoy an electronic compass, edit documents, and enjoy WebTV! Did you just buy the Nokia N8? Check our Nokia N8 tips and tricks!