Top 10 Nokia Phones - Best Nokia Phones Ever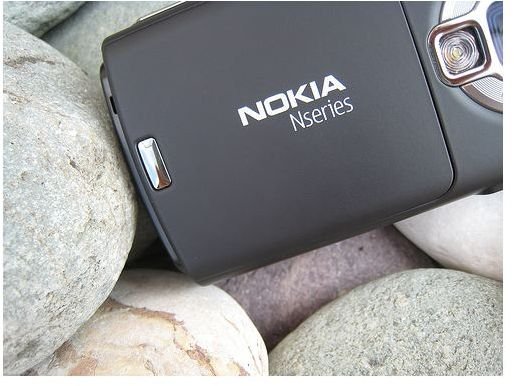 List of Top 10 Nokia Phones Ever
Nokia 1100 - The cell phone that can stand it all. The Nokia 1100 had the tagline 'Made for India' and it is truly, in all senses, made for India. Available for a very cheap price that can be afforded by those who previously couldn't dream of owning a cell phone, the Nokia 1100 was made for rough handling and aimed to serve the basic purpose of making calls, sending text messages, etc.
Nokia 6110 - The Nokia 6110 introduced the legendary snake game and was one of the first cell phones to introduces games in cell phones and it was an instant hit. It was really compact (for cell phones of that time) and helped Nokia gain market share in the cell phone industry.
Nokia N-Gage - The Gameboy of cell phones. The Nokia N-Gage was more of a portable video game console that functioned as a cell phone. Aimed at hardcore cell phone gamers, this cell phone was an out of the box model and with its sturdy build it is one of the best gaming phones ever.
Nokia E71 - A business phone from Nokia for those who could not afford BlackBerry and other business phones. The Nokia E71 is better than the E63 in a couple of ways, but worth the money when compared to the E72 that offers almost the same features.
Nokia 5800 Express Music- The first touchscreen phone from Nokia, the Nokia 5800 was much cheaper than other touchscreen phones of its time. Although not as good as the iPhone, it was much more affordable.
Nokia E5 - Probably the best high end phone from Nokia. Its Wi-Fi connection is fast and the phone itself is very responsive. However, the main drawback is the outdated S60 OS with the outdated user interface that many Nokia users have gotten used to. In all, the Nokia E5 is a fantastic business class phone.
Nokia N8 - A recent phone from Nokia that boasts of a 12MP camera, it is great for the photo enthusiasts out there. But when it comes to surfing and ergonomics of the keyboard, an avid Nokia user should think twice before buying this cell phone. The Nokia N8 qualifies in the top 10 Nokia phones ever because of the hardware that the phone runs on.
Nokia N97 - An N Series phone with a QWERTY keypad, the Nokia N97 is truly a wonderful cell phone that offers both complete entertainment with vast multimedia support as well as support for users with business needs.
Nokia N900 - The Nokia N900 is the first cell phone built on the new Maemo platform. The touchscreen along with the QWERTY keypad is really fast and the Maemo platform proves to be a good successor of the Symbian platform.