Review of the Samsung Contour Mobile Phone: Basic & Inexpensive
The Samsung Contour is an entry level 3G, flip phone with pedestrian features. It is a user friendly device especially with its large and spacious keypad that makes accessing the controls easy and convenient. If you don't need a smartphone and just want a reliable, cost effective phone for calls and texts then the Samsung Contour might suit you.
Design (3 out of 5)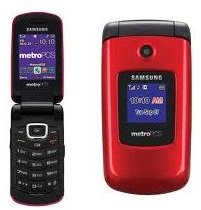 Because it is a very basic phone, the Samsung Contour comes with a simple design. Its frame is colored red and matte black. It has a square head design and is rounded towards its bottom part. Holding the phone feels comfortable because of its smooth plastic chassis. Being lightweight at 3.8 ounces, it definitely will not be a nuisance when slipped into a purse or pocket. It measures about 3.8 inches in length, 1.9 inches in width and 0.7 inches in depth. Although this particular device will not wow everyone with its very simple design, it still looks and feels good for the not-so-demanding mobile phone user. It also helps that the phone comes with a sturdy hinge so it can easily be flipped open.
User Interface (4 out of 5)
The phone comes with an external display that measures about 1 inch. The screen shows basic information like battery life, signal strength, data speed, date, time, and unread messages. The screen is capable of showing graphics and images at a resolution of 176 x 220 pixels. When the phone is flipped open, it reveals a 2 inch internal display that has a resolution of 128 x160 pixels. The internal display can display up to 262,000 colors. Users will find it bright enough although the sharpness still leaves a lot to be desired. The internal screen has customizable settings like dialing font size, theme, clock format, backlight time and brightness.
The menu is designed in such a way that even first time users will have no trouble navigating it. There is a soft keypad and a menu dominated by icons. A dedicated shortcut button shows a list of featured applications for easier access on the part of the user. A set of navigational controls featuring a couple of shortcut keys, the familiar four-way navigational key with the central OK button, clear key, and the Talk and End button is found below the internal screen. The keys are large enough for users to operate easily. The keys are also backlit and manufactured of high quality rubber that feels great to press. This makes the Samsung Contour an ideal phone for the typical tasks of texting and calling.
Features (3 out of 5)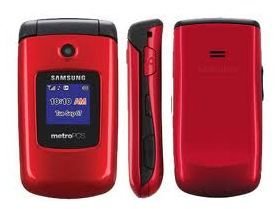 The Samsung Contour features an address book that can store up to a thousand contacts. Each entry can have multiple phone numbers and email addresses. Contacts can also be customized into caller groups or assigned with any one of the 22 preinstalled polyphonic ringtones. Contacts may also be assigned with a photo caller ID.
The typical phone features are integrated into this phone. These include text messaging, Bluetooth, alarm clock, memo pad, calendar, world clock, stopwatch, calculator, and unit converter. There are bundled add-ons providing additional functionality to the Contour like applications for Web e-mail and instant messaging, voice commands and contact back-up, as well as social networking and navigation. These are very basic apps that should be good enough for a regular mobile phone user.
The device is equipped with a 1.3 megapixel camera just like most budget phones have these days. The camera is capable of capturing photos in three different resolutions from a minimum of 128x96 pixels to a maximum of 640x480 pixels. The camera surprisingly has other settings like color effects, night mode, white balance, shooting modes, image quality, and self timer. Photos taken using the camera can be sent as a picture message, or through Bluetooth. Of course, they can also be stored and used as a wallpaper and caller photo ID. The problem is that it has minimal internal storage of 55MB, and there are no expansion slots for microSD cards to expand this storage. As such, users have to make do with the minimal memory space of this device.
Performance (4 out of 5)
As a phone for sending out text messages and making voice calls, the Samsung Contour won't disappoint. Users will have no problems hearing their friends or loved ones on the other line using this device. Voice calls made using the speakerphone are also audible and loud enough. Making text messages should also be a breeze because of the spacious keypad of this phone.
However, the phone cannot be relied upon when it comes to taking pictures. This is not surprising because the camera is very basic. Photos are dim and washed out even when taken under good lighting conditions.
For such a basic phone the talk time offered by a fully charged battery is disappointing at 3.3 hours, however, you should get up to 200 hours of standby time.
Verdict (3 out of 5)
The Samsung Contour is clearly a limited phone, but for those in need of a device for the basic tasks of text messaging and voice calling, the Contour should suffice. At just $49 with no contract it is certainly a budget option.