Samsung T301 Slider Phone Review
Introduction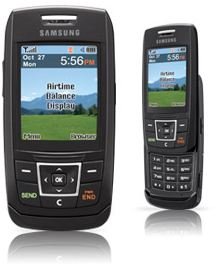 The Samsung T301 slider phone is rich in features such as Bluetooth, web browser, integrated games, and a good array of multimedia features. This is a great alternative to other higher priced handsets but it falls well short of the latest smartphone releases.
Design (3 out of 5)
The plain looking Samsung T301 slider phone comes with a small screen and has a size of 4 inches in length, 2 inches in width and 0.5 inches in depth. It weighs about 2.88 ounces. On the left side are two buttons while a small cursor pad is located on the front part of the phone, just below the LCD screen. The LCD screen has a resolution of 128 x 160 pixels and supports up to 65,000 colors. On the right hand side is a camera button and a cover over the power button and accessory plug. The phone slides up revealing its hidden keypad located just below the screen.
Whenever the phone is closed, keypads such as main menu, browser, power and end button, cursor and clear buttons are locked. In unlocking the phone, one has to press the menu button located on the upper left side and then press on the OK button. The easier way is to slide the phone open to reveal the numbers keypad.
Features (3 out of 5)
There are 9 items available on the main menu - prepaid, contacts list which also include a reject list, a recent calls history that lists history of calls and call time, and data volume usage. There is also the messages item, the browser, games and apps which include Steamhouse Jumpboy and Sudoku, as well as My Folder where audio and photos can be stored. There is also the tools item where organizer-related functions like alarm, calendar, calculator, notes, converter, timer, and stopwatch are put together. Finally, there is the settings function.
The phone has an internal memory of 2.4 MB and is capable of storing up to 100 contacts. It also displays up to 30 entries of missed, incoming and outgoing calls. Hands free communication is also easy with this device thanks to its speaker phone. The phone also supports Bluetooth connectivity and has profiles for handsfree and communication headsets.
Of course the Samsung T301 slider phone is built for text and multimedia messaging. The phone's VGA camera can support pictures of up to 640 x 480 pixels. Texting is also easy as it comes with predictive T9 text technology, so users can easily type in their messages with the phone offering options for choosing the right words.
Likewise, the phone comes with 20 minutes of airtime upon activation via the Tracfone website.
User interface (3 out of 5)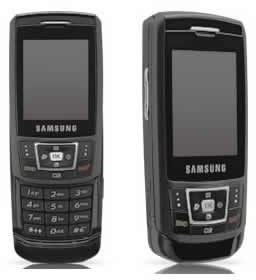 Like with most phones, the Samsung T301 slider phone needs some acclimatization on the part of the user. For instance, the send button can be very sensitive to the amount of time you hold it down. Pressing on the button for too long will result in the call not going through. A short and quick press is required to get connected to a call.
The phone features a rather small keypad that may also take some getting used to. The smaller keys mean some difficulty in inputting text messages, so this is not the best unit for those with large fingers.
Performance (3 out of 5)
The phone can deliver excellent voice calls as ambient noise is significantly reduced, resulting in crystal clear audio. The phone camera works well, with its resolution comparable to other previous Samsung models like the W376 and 600G. The VGA camera has a good resolution capable of producing detailed pictures, although the resolution is not enough for good printing.
The camera however cannot record videos, so this is quite a downside. But the camera has good options such as the ability to change the resolution to enable the photos to fit in the phone's memory. Users can also set a time delay of either 10 seconds, 5 or even 3 seconds, as well as changing the white balance to various modes like daylight, cloudy, fluorescent, incandescent, and auto. The camera also comes with special effects like negative, black and white, emboss, sepia, sketch, moonlight, antique and fog, and supports night time photography.
A disadvantage, however, of using this phone is its lack of Bluetooth support for sending files, so one has to send a photo taken with the camera via MMS. The phone does support a Bluetooth connection but it is limited to audio.
Given its lack of external storage like mini SD expansion, users can clear up to 40KB in the phones memory by deleting some games and applications. This may be critical given the lack of memory expansion of this device.
Verdict (3 out of 5)
The Samsung T301 slider phone is no stand out. It comes with minimal features and a very simple design that will not exactly capture the imagination of many potential users. The phone is pretty decent, offering basic text and multimedia messaging capabilities. Overall, this phone is not the best but still a good buy for those in need of a no-frills mobile handset.