Samsung Galaxy 551 Review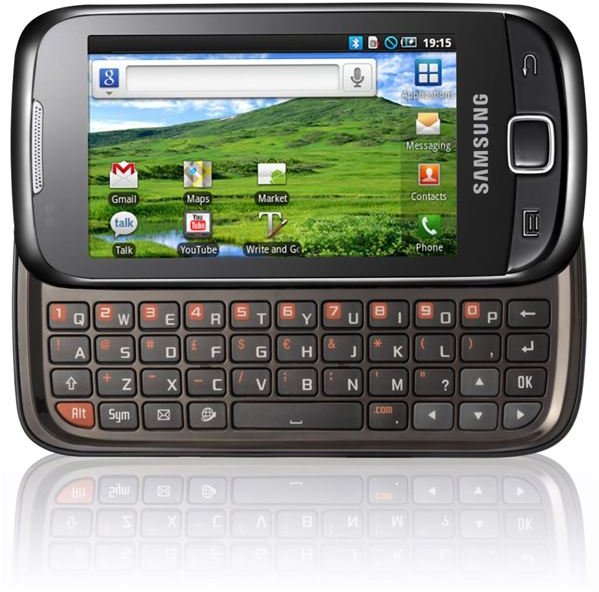 It seems Samsung has decided to take the "Smartphones for everyone" policy a bit further with the release of their new budget Android phone that comes with a full sliding QWERTY keyboard. The Samsung Galaxy 551 is a budget phone that seems to have been put onto the market just before the technician in charge of finishing the product was done adding the final touches.
When we hear a budget smartphone is up for grabs we usually don't expect a very powerful camera, super powerful display such as Retina or AMOLED. Nor do we expect a full range of multimedia support, metal or any other strong build material. Sure enough, the Samsung Galaxy 551 does not have any of these features.
However, we do expect a relatively good display quality, decent inbuilt features such as a document editor, live wallpaper and if the phone is running on Android at least some decent Flash support. Unfortunately the Samsung 551 does not have any of these features either.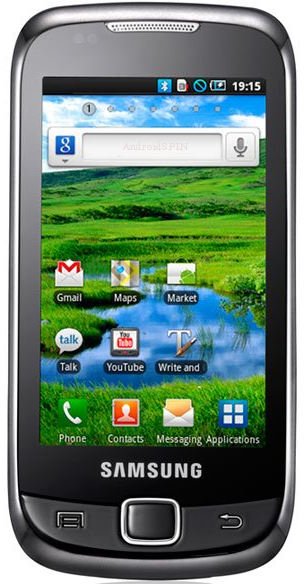 The Samsung Galaxy 551 is a very attractive offer at first glance, but let us wipe off the makeup and see what lies beneath.
Design (3 out of 5)
At first glance the 551 looks almost exactly likes it predecessor, the Samsung Galaxy 3. It looks almost identical at the back as well, as a matter of fact the only distinguishing feature is… you guessed it, the QWERTY keyboard. It is solidly built and securely fitted, and the sliding action is smooth without any clicks or annoying snapping noises.
The QWERTY keyboard is made of a rubber based material and the keys don't have enough lift, so it always feels like you're pressing into the keyboard instead of simply pressing buttons. Having said that, however, the QWERTY keyboard is well designed. The key travel is good and not at all taxing to the fingers. The number buttons are colored in orange along with the ALT key, for distinction. Even a complete novice can get used to the keyboard in a couple of minutes.
Now moving on to the rest of the phone, let's start with the dimensions. The phone is 111 x 55 x 15.2 mm thick, with a weight of 117 g and features a 3.2 inch TFT capacitive touchscreen with a resolution of 240 x 400 pixels that is capable of showing 16 million colors.
On the right side we have the power button, on the left we have the volume rocker, while on top we have the USB port and 3.5 mm audio jack. The microSD slot is under the battery cover, why do Samsung insist on placing it in such a inconvenient area? While the SIM card slot is under the battery itself.
Behind we have the square 3.15 MP camera lens and loudspeaker grill.
User Interface (2 out of 5)
The user interface on the Samsung Galaxy 551 is a run of the mill combination of its new 3.0 TOUCHWIZ infused with Android 2.2 Froyo, which mean you will be scrolling sideways in the main menu instead of vertically. It works spectacularly well in terms of processing speed. The capacitive screen adds to the experience as all touches and swipes are registered with barely a flick required. Loading times are quick and transitional animations do not slow down the phone's performance.
However, there are some elements in the UI that baffle common sense and are a big letdown in terms of expectations.
First of all there is the horrible WQVGA resolution which renders pixels onto the screen when reading texts. Secondly the phone has very poor sunlight legibility and turns into a reflective mirror when the sun hits directly onto the screen. Thirdly and perhaps most annoyingly is when scrolling through any list on the phone, fonts start to become lighter and lighter to the point they become illegible to the eye. This is unforgivable in a phone of this level. Fourthly there is no live wallpaper support, you're stuck with static wallpaper. There are Android phones that are much cheaper and have less processing power that easily support live wallpapers.
Features (5 out of 5)
The Samsung Galaxy 551 is a well stocked phone, most features perform from average to very good. The only features that turn towards the bad end of things are the battery life and the screen resolution.
Let's start with connections, the phone has a 2G GSM network support of 850 / 900 / 1800 / 1900 and 3G HSDPA network support of 900 / 2100. Local connections are Wi-Fi 802.11 b/g/n with DLNA, Bluetooth v2.1 with AD2P support and finally microUSB v2.0.
In the multimedia department we have a 3.15 MP camera with a resolution of 2048x1536 pixels that actually has auto-focus but not flash, it can also shoot videos at 15 frames per second. Video files supported on the phone are MP4, WMV and 3GP. While the supported audio files are WAV, MP3 and eACC. There is also an FM radio with RDS.
On the memory end we have internal memory of 160 MB and a 667 MHz processor with 256 MB capacity. The phone supports a 32 GB microSD card.
The phone also comes with GPS and A-GPS support, social networking apps, Android Market, Google integration with Gmail, Gtalk, Google maps, Picasa, Calendar and YouTube.
Performance (3 out of 5)
First we have the phonebook. It is the usual Samsung TOUCHWIZ 3.0 phonebook, which is a great thing. The phonebook has unlimited capacity and both video and photo tagging to contacts are supported. A very interesting feature is the left-right swipe feature, a swipe to the left dials the contacts number while a swipe to the right starts a new message interface.
The messaging department is also well stocked and all messages are shown in threaded view, while the native Gmail client supports multiple Gmail accounts only, there is a secondary native mail client that supports any mail account. The great thing is all your e-mails are brought into one home inbox so you can just check you newest e-mail without having to open each e-mail app.
In landscape mode you have to use the physical QWERTY keyboard, but there is a voice input option available if you don't feel like typing.
On the telephony end everything looks good as well. Calls come through clear and crisp and the network bars always stay high in well covered areas, while in low coverage it stills holds on well and the call quality remains intelligible.
Next we have the browser, and as per the usual combination of TOUCHWIZ 3.0 and Froyo, it is excellent. It is fast, smooth and supports three zooming options, namely; dedicated on-screen buttons, tap zoom and the famous pinch multitouch zoom. The UI is compactly minimal, but very powerful. The browser is capable of text re-flow, tabs, copy, paste, cut, and almost anything else you could ask from an excellent web browser. Unless you asked for Flash support that is, apparently Froyo's Flash capabilities are not useful here because the phone's processor cannot handle Flash content. Talk about flashy letdowns.
There is inbuilt YouTube support which can sort of compensate for the lack of Flash, but you will have to do without all the other video based websites.
Performance Continued (3 out of 5)
Now let us examine the multimedia, we start off with the 3MP camera and we are happy to announce that it is one of the best 3MP snappers around on any phone. Photos are rendered clear with noise and saturations levels kept low, while colors are bright and there is almost no pixelation. One of the great features of the camera is its auto-focus, a true rarity on mid-range phones. However, as usual, there is no flash. There is no dedicated camera key only the virtual snap button. Unfortunately the video capture is limited to 15 FPS, barely worth MMS purposes.
The video player is decent but not one of the best out there, as long as videos are kept at the phone's native resolution everything works smoothly and all looks great. The music player is actually very good in terms of UI but rather terrible in terms of sound quality despite the DNS being onboard. Songs can be organized by album, artist, most played and various other filters that can be re-organsied to suit your taste.
The pictures are all downsized version of their originals, which is a pity as the rest of the gallery looks cool, works well and the pinch zoom is a joy to use.
Finally we arrive at the battery performance, which is very poor. The phone has a 1200 mAh Li-Ion battery that gets zapped in five hours on heavy use. The quoted standby time for the phone is 520 hours on a 2G network, it is actually 490 hours. While on 3G the standy by time is quoted to be 370 hours it is actually less than 278 in reality.
The 9 hour battery life on a 2G network claimed by Samsung is actually about 7 hours in real time while the 5 hour battery life on a 3G network can barely muster 4 hours.This is one phone you will be charging very frequently, from twice to once every day depending on usage.
Verdict (3 out of 5)
The Samsung Galaxy 551 is like a Ferrari with wooden wheels, or a 5 star restaurant with paper plates. As promised we took off the makeup and discovered that perhaps this model is not as beautiful as it appeared at first glance.
The QWERTY keyboard is finally here but it is not raised enough, the screen is large enough but the resolution is terrible, it has the power but not the live wallpaper, it has the music player but not the great sound quality we have come to expect from Samsung, it has a great camera but no flash, it has the awesome web browser but again not the Flash.
As mentioned at the beginning of this review the Samsung 551 does not feel like a complete phone, rather it feels like Samsung made the wrong sacrifices in an effort to keep a low price tag on this phone. But we have to ask, was it worth the fading fonts? The nearly useless battery life? Bad music quality? Downgraded pictures? Ultimately the decision lies in the hands of the consumer, so it's up to you to decide if this phone is really worth its price tag.
References