Samsung Impression Review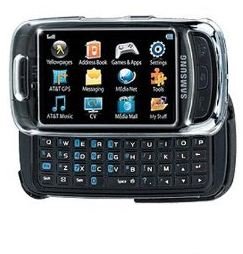 Introduction
The Samsung Impression is a medium priced handset with a good array of multimedia features, a roomy keyboard, and an impressive design. Many mobile phone experts agree this could be one of the best handsets that Samsung has released in recent years. Learn more about the pros and cons of this particular device from this Samsung Impression review.
Design (5 out of 5)
The Samsung Impression has dimensions of 4.48 inches in length, 2.28 inches in width and 0.6 inches in depth. It weighs about 5.3 ounces and comes with an ergonomic design. It feels sturdy when held in hand. The device comes in a dark blue color with curved edges, giving it a sleek and very contemporary appeal.
Without a doubt, the main attraction of the phone is its touchscreen. The AMOLED capacitive touchscreen can display brilliant colors and graphics and realistic animations. The screen size is 3.25 inches, a bit larger than typical touchscreen phones, so users will have plenty of room to operate. The bottom part of the screen comes with three touch controls for the contacts menu, phone dialer, and the main menu. The phone dialer interface has large alphanumeric keys and a contacts menu shortcut. Users may also resort to the 10 button keypad for composing messages. The physical keyboard slides out and measures about 4 inches across. Just below the screen are controls for Talk, End, and Clear, all controls are tactile and roomy. The upper part of the phone features the headset jack and charger port, while the backside of the phone features the speaker and camera lens.
User Interface (4 out of 5)
The phone features a menu interface which makes use of icons for a very advanced and user-friendly feel. The menu interface is very intuitive, and users can easily find their contacts by making use of the power search feature. They can also adjust display settings like backlight time and font size. The phone makes use of the TouchWiz interface of Samsung which is also found in most handsets from the company. While the interface is very usable and comes with shortcut widgets, it lacks in customization options.
The Impression gets good grades for its tactile and easy to press keys. Texting should be easy with this handset, although those with large thumbs might find the space bar a bit small. The keyboard also has good backlighting so texting in the dark should be a breeze.
Features (4 out of 5)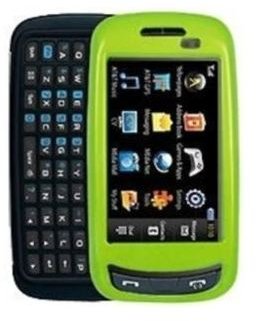 The phone has an address book capable of storing up to 2,000 contacts. Each contact can have up to four phone numbers, URL, e-mail address, and other details like birthday, home address and nickname. Customization can be made by grouping callers and assigning them a photo and a polyphonic ringtone.
Other basic features of the phone include alarm clock, vibrate mode, task list, calendar, calculator, memo pad, timer, currency converter, world clock, stopwatch and speaker phone. The Samsung Impression also has a voice recorder, PC syncing, stereo Bluetooth, file manager, full HTML browser and GPS support. Of course it supports text messaging, instant messaging and multimedia messaging too.
The phone has a 3 megapixel camera capable of taking pictures in five resolutions, with a minimum of 400x220. The phone camera also supports editing options like scene selections, exposure metering, quality settings, white balance, brightness adjustment , and color effects. The camera is very easy to use, with the camcorder bringing in a similar set of options.
The phone also has a multimedia player capable of supporting popular audio and video formats. It also has several good features like playlists, album art, repeat and shuffle modes. The Impression can be personalized with a variety of sounds and wallpapers. It also has demo versions of five games like Pac-Man and Diner Dash 2.
The phone has an internal memory of 190MB but supports external memory for additional storage space.
Performance (4 out of 5)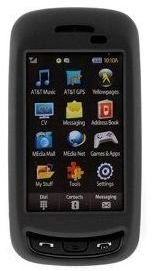 The phone camera can be relied upon to deliver decent quality photos with bright colors and minimal image noise. The camcorder records video which are not exactly exceptional, but definitely better than those taken using other camera phones.
Voice calls made using this device are also impressive. Audio is loud enough and clear, so users will have an easy time understanding the voice on the other line. The HTML browser is not the most amazing feature- it still pales in comparison with other mobile phone browsers, but it is fairly smooth and functional.
Verdict (4 out of 5)
The Samsung Impression scores big with its excellent design, user friendly interface and good array of multimedia features. There are few things to frown about with this phone, making it a highly rated handset. It may have been surpassed by some more recent releases but this is reflected in the price and if you want a phone that combines a touchscreen with a full QWERTY keyboard you could do a lot worse than the Samsung Impression.
You may also be interested in the best Samsung Impression cases and a list of must-have Samsung Impression accessories.