Top 5 Apps for Samsung Vibrant Mobile Phones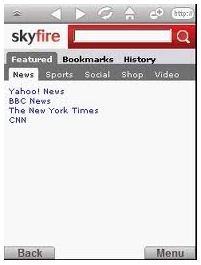 Samsung Vibrant
The Samsung Vibrant is one of the most powerful and fastest smartphones available. Aside from its intuitive interface and useful basic features, you can install apps to enhance your experience with the smartphone. If you are looking for the best Samsung Vibrant apps, here is a list of 5 must-have apps for Samsung Vibrant phones.
Skyfire Browser
The Samsung Vibrant has a built in web browser, but for some people, it may not be enough. Skyfire Browser is one alternative that is very popular because it supports Flash and it is very fast. It also offers several customization options as well as the ability to explore similar content to what you are currently viewing. Its real strength lies in the ability to play videos in great quality without sacrificing the speed and the performance of the web browser or the operating system. If you are one of those people who are not satisfied with the built in web browser, this one's a keeper.
Evernote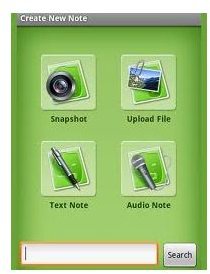 Do you find you're always forgetting things and you always rely on taking notes and creating reminders so you won't forget the things you need to remember? Evernote offers you a way out of that predicament by giving you several tools to remember things. You can create notes, take snapshots of web pages or record things, and you can sync it all to your computer or your web account from your mobile phone. You won't have an excuse to forget stuff thanks to Evernote's set of useful tools.
Lookout Mobile Security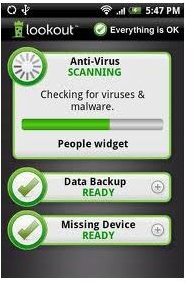 The Android platform offers freedom to users, but it also brings with it openings for malicious software to invade your phone and potentially cause data loss. It may even lead to identity theft. This Android locator app protects you from that threat by guarding your phone against spyware and viruses. It also gives you the chance to regularly back up your data, including photos, call history and contacts, to an online account. Aside from protecting your phone from software threats, it also provides a degree of protection from physical threats by letting you locate your phone using a map and a loud alarm feature.
Places Directory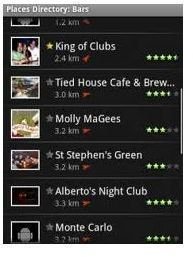 If you like going out, especially to places you are not familiar with, the Places Directory app can assist you in discovering the establishments in your area. It gives you access to maps and reviews of places so you can find out exactly what is in store for you if you decide to go to those places. It also has a compass that shows you the direction of your destination. There is a photo gallery as well to give you a better idea of what the place looks like.
Barcode Scanner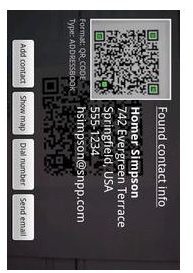 Sometimes, you see a product or an item and you just have to find out more about it without bothering other people. This app turns your Samsung phone into a barcode scanner. By scanning the bar codes of an item, you will get access to information about it like reviews and prices. You can also use it to scan QR codes that can provide several types of information like contact information, URLs and even calendar events. It's definitely one of the coolest apps for Samsung Vibrant phones.