What is the Samsung Bada OS? Learn All About this Mobile Operating System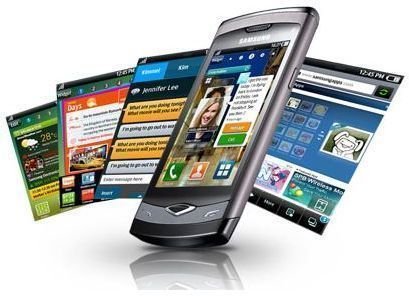 Samsung Bada is an operating system for mobile phones developed by Samsung Electronics. This operating system is aimed at covering high end smartphones along with lower end feature phones. The word 'bada' in the Korean language stands for ocean. A beta version of Bada OS was released in May 2010 and its first version was unleashed in August 2010. The Samsung Wave S8500 was the first mobile phone to be based on this operating system.
First Impression
In the already saturated mobile OS market, Samsung's move to launch Bada was considered to be a bold one. However, the first impression about it hasn't been all that positive. Some features that can be expected from a modern smartphone were found to be missing from mobile phones running on Bada. Some applications just refused to run and some major flaws in usability were reported.
The Samsung Wave, the first phone with Bada OS, was devoid of any type of tutorial or welcome tour. A first time user looks like a child being dropped at school for the first day without any instructions. After asking for time and date, there isn't anything on display and the user is left in the lurch to figure stuff out on their own. Some information about its major features is provided in the following lines.
Interface
The interface provided by Samsung Bada isn't too fresh, as it is somewhat similar to that of most smartphones. The 'information bar' does have various notifications including time, battery level and others. An icon to indicate a Wi-Fi connection seems good enough at first glance. But, it goes on flashing which becomes irritating and distracting later on.
Another feature that can be distracting is the presence of an icon for indicating an SD card. It is probably the first time that an icon for the presence of an SD card has been displayed on a mobile phone and it isn't a smart move either. It is just adding clutter to the information bar that could have been used for more useful purposes.
At the same time, there are a few positive notes about Bada OS as well. An indicator about the battery is useful and eye-catching. There is a notification for new email or text messages, which catches attention and prompts for action. The touch screen is fairly responsive, blending well with the interface. Also, it was good to see the ease of calling and sending text to a contact by sliding right and left, respectively.
Applications
There is a support for a wide range of applications like Twitter and Facebook. Logging on to both of these seemed to be an issue for a while as some strange errors like 'Facebook server not stable' kept popping up while trying to login. Worse, the Facebook website reports login from a mobile while the user struggles with it.
Samsung Bada has support for various email accounts including Google, though some problems with viewing the entire contents of email have been reported. Apart from that, it has support for connecting to computer, viewing maps and so on.
Conclusion
With all such ifs and buts about this OS, the price tag of $500 with the Samsung Wave may prove to be a dampener. However, if Samsung is able to remove the negative points, it can still prove to be a game changer.