Top Five Samsung Rogue Apps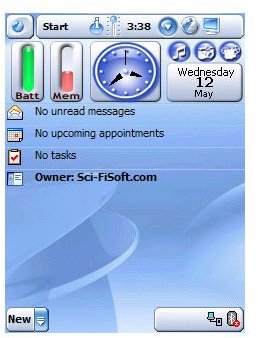 There are not many Samsung Rogue apps available for download on the internet as Rogue uses the BREW platform which does not support the majority of applications. BREW (Binary Runtime Environment for Wireless) is an application development platform that can download and run small programs. Here are the top 5 Samsung Rogue apps.
Sci-Fi Bar
Sci-Fi Bar is a must have voice feedback application that presents system information through onscreen pop-up bubbles. The application features memory status meter, battery meter, analog clock, calendar and shortcuts to music, pictures and videos. Tapping on the memory meter brings you the memory information pop-up. Likewise the battery meter takes you to the power information pop-up. The functions of this Samsung Rogue app are very easy to understand. This great looking app comes for $4.99. You can download it from here.
Do Not Disturb
Do Not Disturb is a clever Samsung Rogue app that sends an SMS reply to any caller whose call is unanswered. The device user only needs to set after how many rings or unanswered calls they want to send an SMS reply. The user can also set the device to send text messages when it receives missed calls from specific numbers. The Do Not Disturb application runs in the background and can be easily turned on and turned off according to the user's requirements. You should consider downloading the application for $19.75 as the free trial only allows three text message replies for missed calls.
Bible Commentaries With You (SCO)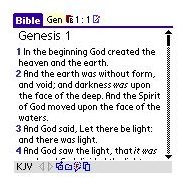 Bible Commentaries With You is a bundled application that includes a Bible With You reader and Scofield Reference Notes, 1917 edition. It is a wonderful assistant in studying and reading the KJV translation with the help of Bible With You reader and Scofield's comments on the text. The KVJ Bible With You is an extremely handy tool for reading the most popular version of the Bible on your mobile. This invaluable Samsung Rogue app can be downloaded for $12.50.
Pocket Lingo Thesaurus – Roget's Thes.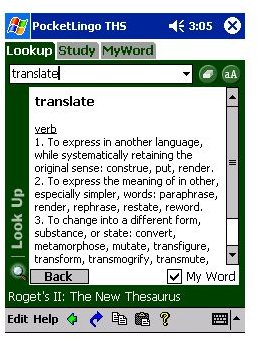 Pocket Lingo Thesaurus is more than a Thesaurus. It combines Roget's II: The New Thesaurus with powerful learning features like study card and My Word. These features help you develop and master your vocabulary. Pocket Lingo is the best thesaurus for your Samsung device and it offers more than 244,000 up-to-date synonyms and related words. Its multi-dictionary feature allows you to access multiple dictionaries from one application. Other advantages of this Samsung Rogue app are select and go instant word look-up, easy to use interface, adjustable font size, color and style. You can purchase this application for $19.95 from here.
JOCA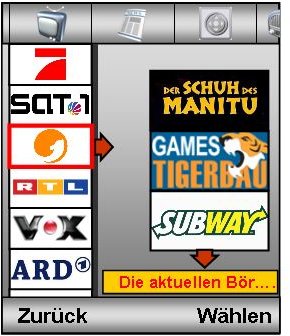 JOCA is a Java ME based freeware mobile application. JOCA is designed to screen mobile friendly pages and its features are an online Wikipedia browser, a television EPG, RSS Reader, radio playlists, traffic information, weather forecasts, horoscopes, mobile lottery etc. You can download this application from here.