Preview of the Samsung Wave 2 S5250: Inexpensive Smartphone Running Bada OS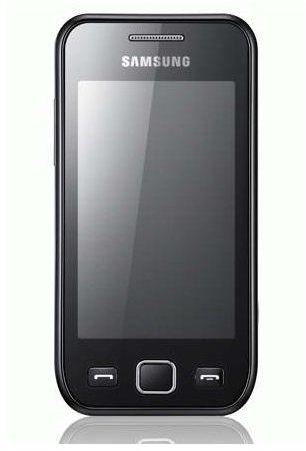 The Samsung Wave was released about 2 months back with a lot of fanfare along with the Samsung Galaxy S. While the Wave and the Galaxy S had almost identical specifications, the Android powered Galaxy S was priced quite high and the Bada powered Wave was priced much lower. It is a very capable smartphone with great hardware. Now, Samsung is back and has set its sights on the lower end of the smartphone market which is ruled by Nokia.
The Samsung Wave 2 offers nice specifications barring a few omissions and looks like a great buy from what we know so far.
Design
The Samsung Wave 2 has a design which is very similar to the Samsung Star. The front face houses just the display and the 3 standard keys - the D-Pad, Call and End. It has a 3.2 inch TFT capacitive touchscreen display with a resolution of 240 x 400 pixels. The resolution is much lower compared to the Wave. It is very compact; it has dimensions of 109.5 x 55 x 11.7 mm.
Hardware and OS
The exact hardware specs of the Samsung Wave 2 haven't been revealed yet. It will run Bada OS, but will probably not offer the kind of performance that the Wave did. It also has the same UI - TouchWiz 3.0.
Multimedia
The Samsung Wave 2 isn't as capable as the Wave when it comes to multimedia. The Samsung Wave 2 had an excellent 5 MP camera as well as superb audio and HD video playback. The Samsung Wave 2 will have a 3.2 MP camera with a maximum image capture resolution of 2048 x 1536 pixels. It lacks autofocus and flash.
It also doesn't support HD video playback. It supports only a few video formats - 3GP and MP4. It does have an FM Radio with RDS and FM recording support.
Connectivity
The Wave 2 sports almost all connectivity options like GPRS, EDGE, Wi-Fi 802.11 b/g/n, Bluetooth 2.1 with A2DP etc, but it surprisingly lacks 3G. It also has a GPS transceiver with A-GPS.
It is powered by a standard Li-ion 1200 mAh battery.
Conclusion
The Samsung Wave 2 S5250 is a nice option if you are looking to buy a low cost smartphone which has most of the features you would need in one. The only gripe I have with the phone is the lack of 3G. Nevertheless, it should do quite well in its price range. It will compete with phones like the Nokia 5230 and the Nokia 5233. If you can afford to buy it, I would still recommend the Samsung Wave. It is undoubtedly one of the best smartphones one can buy on a budget.