Samsung Fascinate Preview - A Look Into Verizon's Version of the Samsung Galaxy S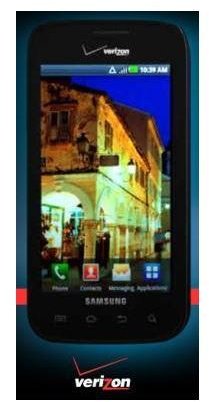 Samsung Fascinate Preview
Announced on June 28, 2010, the Samsung Fascinate is Verizon's exclusive version of the Samsung Galaxy S phone series. There has been no official release date announced for when the Samsung Fascinate will be released. From the current media releases, the Samsung Fascinate will have the same feature specs as its brethren that are currently on the market, the T-Mobile Vibrant and the AT&T Captivate. There has been no reason given by Verizon as to why it's being released so late into the market after their competitors have released their versions of the Samsung Galaxy S. Whenever it does come out, it will no doubt be a hot seller and a rival to the other smartphones in the market.
Samsung Galaxy S Specifications:
Display: 4.0 inch AMOLED capacitive touchscreen display, 480 x 800 pixels
Memory: 16 GB + 32 GB MicroSD
OS: Android OS 2.1 (Eclair)
Processor: ARM Cortex A8 @ 1 GHz
Camera: 5 MP camera, 2592 x 1944 pixels, Autofocus w/ LED Flash
Network: CDMA dual band (800/1900 MHz)
WLAN: Wi-Fi 802.11 b/g/n with DLNA
Bluetooth: Bluetooth 3.0 with A2DP
GPS: GPS with A-GPS
Radio: Stereo FM with RDS
Battery: Li-Ion 1500 mAh
Samsung Fascinate - Samsung Galaxy S Differences
All four major U.S. carriers, Verizon, AT&T, Sprint and T-Mobile have gotten their own exclusive version of the Samsung Galaxy S phone series. Each one is the same when it comes to the operating system, Android 2.1, and they all feature the four inch Super AMOLED display, but they all differ in design and feature sets. So what sets the Verizon Samsung Fascinate apart from the other phones, the T-Mobile Vibrant, the AT&T Captivate and the Sprint Epic 4G?
The Samsung Fascinate, unlike its currently released brethren, will have LED flash, something that is severely lacking from the other Samsung Galaxy S phones. While the Vibrant and Captivate rely on night mode to capture scenes in the dark, the Fascinate has an LED flash to light up your pictures. We'll have to wait until it's released to see if there's that big of a difference. Another notable piece of the hardware design is that it will have a metallic body, unlike the other released versions of the Samsung Galaxy S which use plastic.
From the exclusive applications, Verizon will offer its usual set of Verizon specific applications,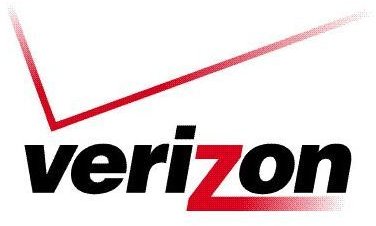 such as V-Cast, and VZ Navigator. There has been no news regarding any other games, movies or applications that will be offered exclusively on the Samsung Fascinate.
One item to note is that the Fascinate will be on Verizon's network. One feature unique to Verizon's network is the ability for their smartphones to be used as mobile hotspots. The Samsung Fascinate is no different, and is set to come with a feature and application that allows the user to use the phone as a mobile hotspot, able to hand out wireless connectivity to up to 5 devices.
Previewing The Samsung Fascinate - Expectations
Verizon already offers a powerhouse of Android phones under the Droid line, including the Motorola Droid and the HTC Droid Incredible. One has to wonder if the Samsung Fascinate has space in such a crowded house of powerful smartphones. It could be possible that Verizon has not yet released a date for the Samsung Fascinate because of the other smartphones that have recently been released on its own network. Time will tell if the Samsung Fascinate will be able to shine through in Verizon's line up, but being the only phone with a Super AMOLED touchscreen may entice people into buying one.