Preview of Sprint Samsung Epic 4G: The Most Anticipated Samsung Galaxy S Series Release From Sprint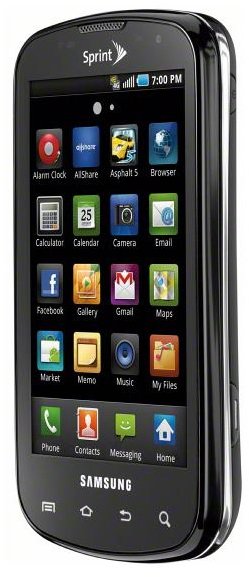 The Samsung Galaxy S series of phones from Samsung has been a fantastic addition to T-Mobile and AT&T. Every carrier is set to have the Samsung Galaxy S series, each slightly different from the next. Sprint's version of the Samsung Galaxy S has been dubbed the Samsung Epic 4G and like the other Galaxy S brethren, the Epic 4G packs quite the punch. Set to launch on August 31st, 2010, for $249 on contract (after rebates), the Samsung Epic 4G looks to be a sure fire hit.
Samsung Epic 4g Specifications:
Dimensions: 124 x 65 x 14 mm (4.90 x 2.54 x 0.56 inches)
Weight: 155 gms (5.46 oz)
Display: 4.0 inch AMOLED capacitive touchscreen display, 480 x 800 pixels
Memory: 16 GB + 32 GB MicroSD
OS: Android OS 2.1
Processor: ARM Cortex A8 @ 1 GHz
Camera: 5 MP camera, 2592 x 1944 pixels, Autofocus (2 Cameras, 1 front facing)
Connectivity: CDMA Dual Band (800/1900 Mhz)
Data: 1xEV-DO rev.A/WiMAX (Sprint's 4g)
Bluetooth: Bluetooth 2.1, Stereo Bluetooth
GPS: GPS with A-GPS
Battery: Li-Ion 1500 mAh
Samsung Epic 4G - Samsung Galaxy S Series DIfferences
With 4 different U.S. carriers and 4 different phones for the Samsung Galaxy S series, what makes the Sprint version,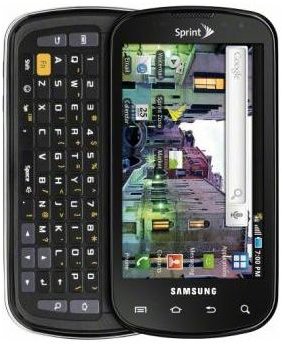 the Samsung Epic 4G different? Are there any differences between the Epic 4G and the currently released Vibrant and Captivate? The first difference you'll notice immediately is the QWERTY keyboard, which no other Samsung Galaxy S phone has. This added keyboard puts a tiny bit of extra width on the phone and a small addition of weight. The other big difference is that this phone offers a front facing camera in addition to the rear facing 5 megapixel camera. This means that this phone can actually compete with the iPhone when it comes to video chatting.
The software is virtually the same as the other Samsung Galaxy S phones, and the Epic 4G will be released with Android 2.1. There's no doubt that this phone will receive Android 2.2 (Froyo), as this is the new flagship phone series that Samsung is releasing. Due to the Samsung Epic 4G being released on Sprint, this particular series of the Samsung Galaxy S phones is actually the first in the series, as well as being one of the select few Sprint phones, that can use Sprint's 4G/WiMAX network. This means blazingly fast speeds on top of the impressive hardware and Android OS.
While the T-Mobile Vibrant exclusively came with Sims 3, the Sprint Samsung Epic 4G comes with a demo of Asphalt 5, a racing game, and a media hub store. The media hub store offers videos to buy and rent, similar to having Blockbuster Online or Netflix on your phone.
Previewing the Sprint Samsung Epic 4G Expectations
Being one of the first phones to be released that will utilize Sprint's WiMAX 4G network, expect the Sprint Samsung Epic 4G to be one of the most popular phones coming out this late summer. Samsung has hit a homerun with the Galaxy S series, and the Epic 4G is among the most modified. Some people may consider the QWERTY keyboard as going a bit too far, especially considering that the digital keyboard and Swype are already two features on the phone, but I disagree. Adding the QWERTY keyboard only enhances the phone and allows it to reach out to an even greater audience. 'iPhone killer' is a term that's thrown around for pretty much any new phone released nowadays, so let's just say the Samsung Epic 4G is going to be homerun for Sprint and leave it at that.