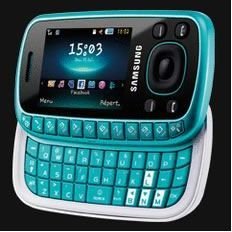 Samsung B3310
The Samsung B3310 mobile phone is a basic, no-frills phone that is best suited for individuals who need a simple phone to communicate with their family and friends, and for occasional Internet surfing. The phone comes with a unique design and a variety of features that match up well with other mid-priced handsets.
Design (4 out of 5)
The phone is compact enough to be slid into a pocket or bag. It measures just 10.3 cm, with a width of 5.5 cm and depth of 1.2 cm. It weighs just 78.2 grams. Even if the phone is small and slim, it boasts a fairly large, 2 inch screen capable of displaying images at a resolution of 240 x 320 pixels.
On the lower part of the phone is a five way navigation control, and keys for answer, select, and end calls. There is also a volume control located on the left side of the phone, while the USB port and camera button are located on the right.
Noticeably lacking is a 3.5 mm port for the headphones. There is also a camera plus a portrait mirror located on the back of the device. The Samsung B3310 comes in four different colors: pink, blue, green and black.
User Interface (3 out of 5)
The Samsung B3310 phone has a strange design, with its numeric keys placed alongside its screen. There are people who even liken the configuration of the keys to teeth, especially when the phone is held sideways. The design admittedly requires a lot of time to get used to. Most left handed individuals find the design more to their liking, as typing text in here is easier. But right handed individuals may find it more difficult to use this phone since the hand gets in the way of the screen as you press the buttons. Likewise, you need to have a long thumb to reach the upper keys of this phone.
The full QWERTY keyboard slides open to align with the numeric keypad. Samsung gets a lot of rave reviews for the comfortable and easy to use keypad, however, which more or less makes up for the weird design of the phone. The keypads are responsive, with a click that sounds off every time a key is pressed.
The phone features simple menu navigation, which makes it easier for users to find the function they are looking for. The home screen displays a quick access bar for six functions - messaging, message inbox, music, alarm, organizer, and social networking apps. The user has the option of customizing the quick menu option, adding or deleting apps according to their preferences. Most critics have bashed Samsung for not adding "Camera" to the default settings, but to be fair, the full customizable quick access menu can be configured to add a camera launch control. The navigation shortcuts available on this phone can be customized according to the preference of the user.
Features (4 out of 5)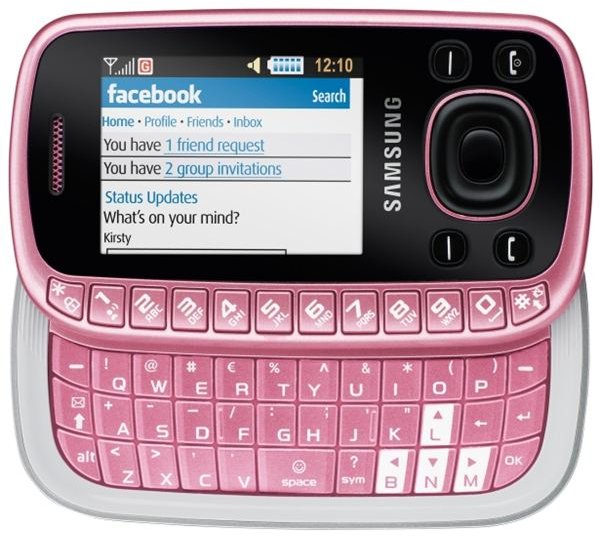 The phone also includes an MP3 player which is compatible with most popular music formats, an FM radio and Bluetooth functionality. It also comes with a 2 GB memory expansion. The phone has an internal memory of 40 MB, although there is a provision for a microSD card in this device.
However, what is noticeably lacking in this phone is 3G support, although it does support GPRS and EDGE data. This may turn off many potential buyers as many of the mobile phones that are in the same price range of the Samsung B3310 do have 3G support.
Performance (5 out of 5)
The Samsung B3310 makes up for the lack of 3G support with its excellent call quality functions. Calls made using this phone are crystal clear, with minimal ambient noise. Music listening functions are also top notch, with the audio quality crisp and clear. Music played through the device speakers is good enough. Even making calls using hands-free is easy, and the call quality is superb.
The 2 megapixel camera captures average quality photos, although this is a given in most camera phones. But users will be surprised that photos taken with the camera phone are good enough to be used or posted online. The camera does, however, lack night time photography since there is no flash feature present.
The phone also comes with a long lasting battery and for light to moderate phone use it will last for up to 96 hours. The manufacturer says that the battery life can provide talk time of up to 9 hours with 800 hours of standby.
The Samsung B3310 mobile phone's performance surely deserves an excellent score of 5 out of 5.
Verdict (3 out of 5)
Overall, the Samsung B3310 is a decent phone in terms of performance and features and especially suited to heavy texters. Notwithstanding the weird design of this phone, the Samsung B3310 is highly recommended to users of all ages. Its cute design make it an ideal phone for younger users while its nice features make it particularly good for adults who don't mind having a phone lacking 3G and Wi-Fi support.