Best Five Samsung Impression Apps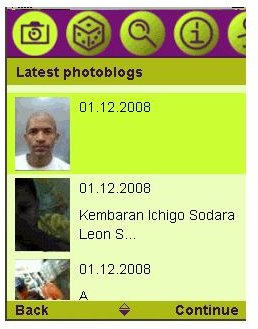 Samsung Impression
The Samsung Impression features the first ever commercially available AMOLED, or Active Matrix Organic Light Emitting Diode, giving it a clear and bright display. Its intuitive touchscreen user interface makes it easier and more fun to use. These features heighten the experience of applications. Check out the following recommended Samsung Impression apps.
Qeep: The Free Mobile Community
Qeep lets users keep in touch with their friends through this free mobile community. This community-based application includes social features like photo sharing, instant messaging, and mobile games. Users also get the chance to meet new people through these social features. The colorful and vibrant user interface of the app is highlighted by the clear and crisp display of the Samsung Impression.
Free News: Mobile News and Blog Reader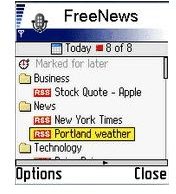 FreeNews is a full featured mobile RSS reader. Some of its features include manual addition of RSS or Atom feeds, choice of adding feeds from FreeNews database of more than 50,000 feeds, customized keyword news feeds, import and export of OPML files, and link sharing. FreeNews also stores articles locally. That means even when the user is not connected to the Internet, they can still read the locally stored article. All of these features are contained in one compact app, leaving you more room for other Samsung Impression apps on your phone.
Snaptu

Snaptu is an app that consolidates several services into one compact application. These services include Facebook, Twitter, Picasa, an RSS feed reader, sports news, live updates, and more. If you don't want to have several apps that deal with only one service each, you might want to go with Snaptu. It keeps your phone installation folders more organized with less apps installed. Even with several services supported, the interface of Snaptu is well organized and does not intimidate new users. You could say that Snaptu is the ultimate communication and entertainment app on the market.
PhotoBlaster

This app focuses on your phone's ability to take pictures. With PhotoBlaster, you can organize photos into albums, view them in an intuitive and pretty interface, and edit them with built-in image effects like kisses, slime, mud and tomatoes. The main goal of using this app is to take photos of your friends and family, add fun image effects and share them with the rest of the world. It's one of the most useful and entertaining Samsung Impression apps out there.
Hangman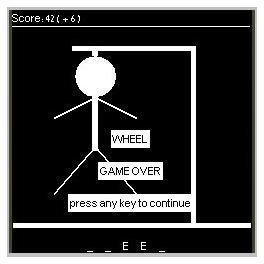 There are many Samsung Impression games, one of which is the Hangman. Based on the classic word game of the same name, Hangman employs most of the classic rules plus some additional fun ones. One change in the rules is that for every 20 points a player has earned, they get to buy a letter. It's a simple game that's not just fun, but it can also improve one's vocabulary. Players can submit their scores to an online hall of fame if they feel really competitive.
References
Mobilerated, https://www.mobilerated.com
Umnet, https://www.umnet.com
Mobile Heart, https://www.mobileheart.com
All images remain the copyright of the respective developer.