Best Ringtones For a Samsung: Ringtones Worth Your Money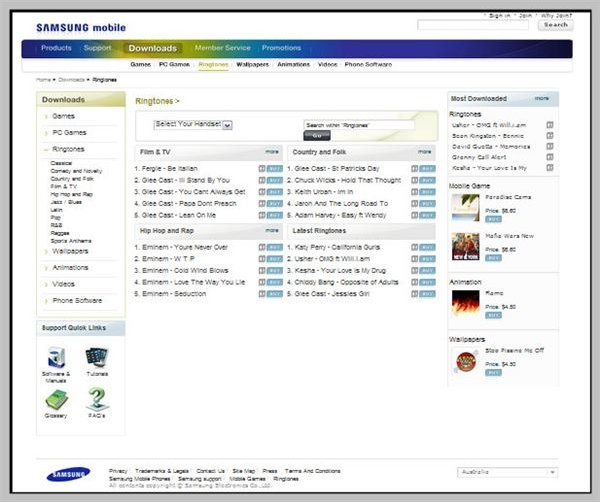 Samsung Premium Ringtones
Premium ringtones for a Samsung phone are usually downloaded straight to the phone via the over the air service of mobile carriers. However, users have another option that may be cheaper and more effective. Ringtones for a Samsung phone can also be purchased and downloaded through websites. Here are 5 great sources of premium Samsung ringtones.
Samsung Mobile
The Samsung Mobile site offers several types of premium content like games, applications, wallpapers, videos, and ringtones. If you have doubts on the compatibility of ringtones with your Samsung phone, you don't have to worry about that with the Samsung Mobile site because everything is guaranteed to be compatible with Samsung mobile devices. You can even narrow down the compatibility to specific phone models. You can preview premium ringtones, which are arranged by category, before you purchase them. There's also a list of the most downloaded ringtones that you can refer to in order to get an idea of what's hot and popular.
TamingTheBeast.net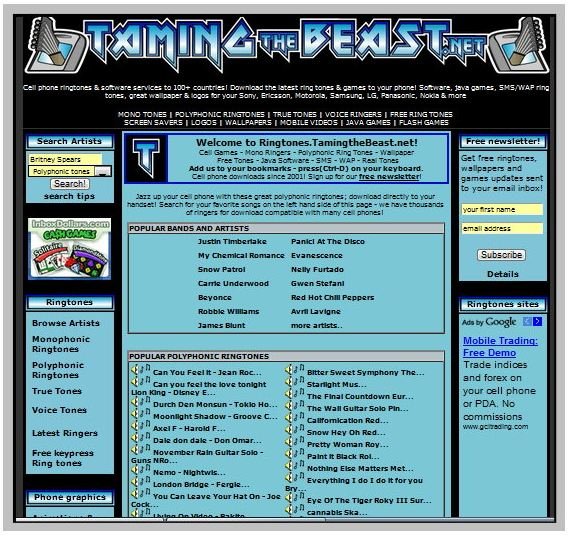 TamingTheBeast.net features both free and premium ringtones. Its selection of premium ringtones are mostly composed of pop tunes by top pop artists. The ringtones are grouped into categories, the most prominent one being the most popular downloads. Before purchasing a ringtone, you get the chance to preview it. Once you decide on purchasing it, you just pick your phone model, provide some information about yourself, and wait for the ringtone to arrive to your phone.
Mtogo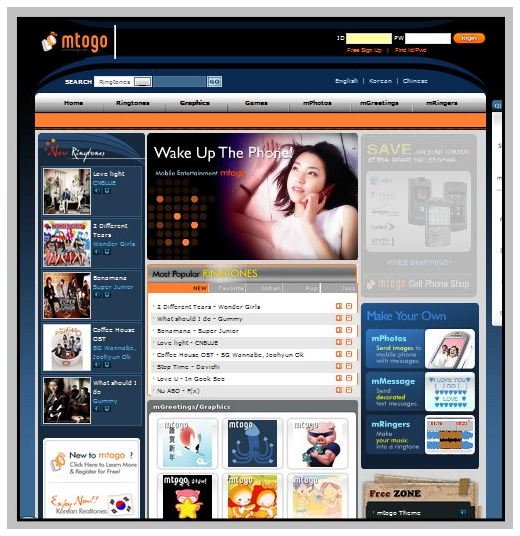 Mtogo's selection of premium ringtones include Asian songs, which makes their library more friendly to users in Asian countries. They do have a considerable amount of non-Asian content so people around the world can still appreciate the website. As usual, ringtones can be previewed before a purchase is made. There is also a second option for purchasing an item called Couple Order. In this ordering option, the user can purchase 2 copies of the ringtone that can be sent to 2 different mobile phone units.
Myxer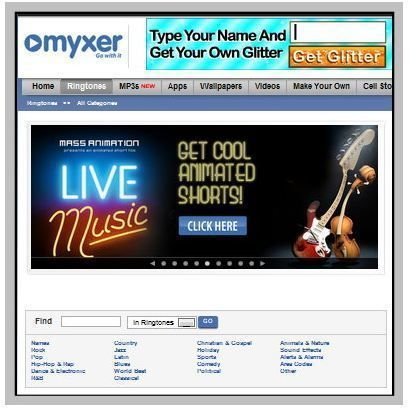 Myxer is a website that offers both free and premium ringtones that are compatible with a wide range of mobile phones, including Samsung phones. The site focuses more on funny and cool original ringtones instead of ringtone versions of songs. They often feature themed ringtones that are relevant to current events and pop culture trends. This is why younger people, especially the college crowd, prefer this website over the others. It has that right mix of edginess and provocativeness that appeals to young minds.
TagTag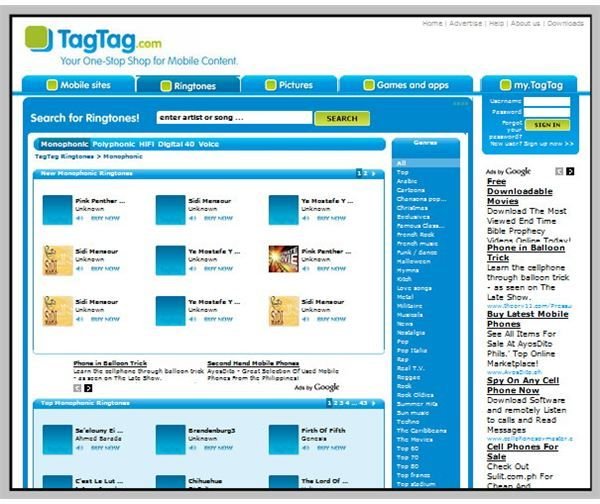 TagTag claims to be "Your One-Stop Shop for Mobile Content," which is a valid claim since they offer a wider array of premium mobile content like games, apps, and ringtones. Their ringtone collection is divided into 5 categories: polyphonic, monophonic, Digital 40, voice, and HiFi. You can search through their library by artist or song. There are not a lot of non-song ringtones in their collection and this may throw off people who are looking for fresh and unique content for their mobile phones.
Samsung Downloads
For more Samsung enhancement downloads, check the following articles: