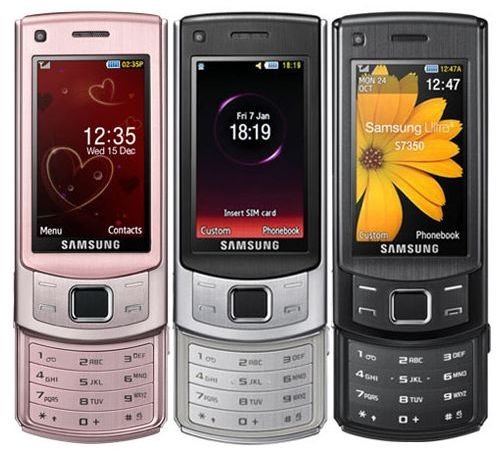 Introduction
Defined by its name the Samsung Classico hauls us back to the era when the slider form factor ruled and created Samsung's place in the market. When one describes their choice for a new phone the words durable, strong, chic and reliable come to mind but these words are not necessarily the prescribed benchmarks for most clients. To some a phone that has that breath taking effect is the "one" but one glance at the Samsung S7350 Classico can bring all those emotions rushing to your mind and heart. A brilliant invention the Samsung Classico promotes a sleek design featuring quality materials and state-of-the-art components. When the Samsung Classico was unveiled there were very few mobile companies that were offering devices with similar properties but as time went by several mobile phones were introduced with comparable qualities. With a nice, solid exterior the Samsung S7350 has a tasteful shade that has the capability to lure anyone into buying it. Incorporated with a 5 MP camera the Samsung Classico may not be the best of the lot but still does justice to its name and features.
Design
A sleek slider phone, the Samsung S7350 Classico is enclosed in an elegant brush metal body. Available in a unique silver blue casing the Classico flaunts a clean and exquisite design with a large display screen which rotates with the assistance of its accelerometer for an astounding wide screen multimedia experience. Boasting a façade that measures 113mm X 50mm X 12mm the only thing missing is a highly advanced touchscreen and the phone would score a 10/10.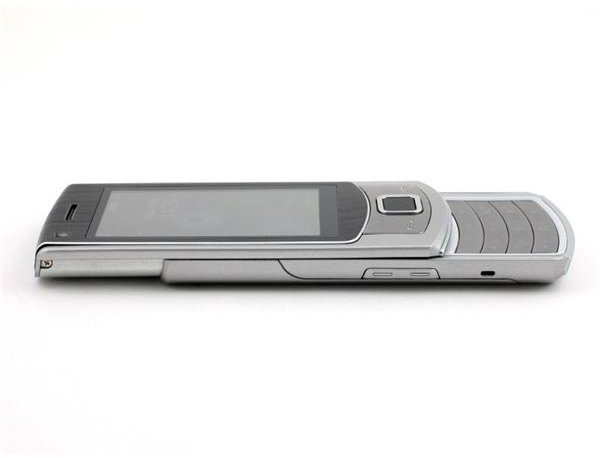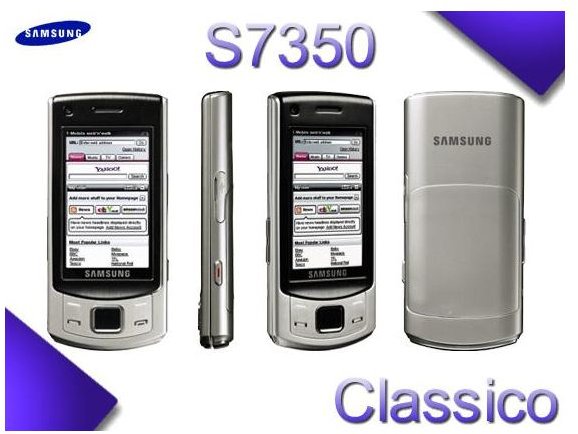 Image Credits:
phoneslimited.co.uk
User Interface
Though the Samsung S7350 Classico is a unique innovation in itself the sleek slider requires a bit of strength to open but there is no need to be concerned, the movements are smooth and fluid. Featuring a standard keypad the Samsung S7350 numerical keypad is laid out in a spacious manner so you can compose a message quickly. Maneuvering the menu on the S7350 phone is quite an easy thing to do and dedicated users of Samsung devices will find the Classico an interesting device. The Samsung Classico S7350 offers a Flash based menu with awe-inspiring graphics with the option of menu customization.
Features
The Samsung Classico S7350 features a 5.0 mega pixel camera with a resolution of 2592 x 1944 pixels and consists of several technologically advanced options such as auto focus, LED flash, Geo Tagging, face detection, smile detection, image stabilization and wide dynamic range. Integrated with a second camera the Samsung Classico allows you to make video calls. Providing you with an innovative music player that supports DviX, XviD, WMV9, MPEG, H.263 and H.264 formats and, if that wasn't enough to entice you, the Samsung Classico has an exquisite sound quality.
Additional features include GPS, EDGE technology, an integrated FM radio, Bluetooth and a USB port. The web browsing features of the Samsung Classico offer WAP 2.0 technology which runs on a quad band 2G network. Furthermore the Samsung S7350 provides an amazing virtual management system that includes call functions, calendar, world time, to-do list, convertor, calculator, speaker phone and many more.
Performance
When it comes to the performance of the Samsung S7350 one can state without a doubt that this is the only phone that carries a decent sized screen featuring 16 million colors and an auto rotate option. Showing you the pictures in their original form it becomes quite easy for the user to select the image that they want and discard the ones they don't. The self portrait mirror helps in achieving composed images which will never put a frown on your face when you view the result. Flaunting a battery life that lasts for quite a long period of time, the Samsung Classico has the capability to store innumerable music tracks, photos and videos in its 16 GB memory. The Samsung S7350 Classico has a sleek look and is stylized in a manner that will suit the personality of its owner. With a built in GPS receiver the Classico is worth all the money you can spend.
The Verdict
Oozing reliability, durability and class the Samsung S7350 Classico consists of high quality features that simply make you ache for this revolutionary innovation. Putting to shame the high end multimedia phones the Samsung Classico is a worthy opponent but what it lacks is a touchscreen. Apart from that the Samsung Classico is not your mundane mobile set; it features an amazing 5 mega pixel camera, an astounding web browsing speed and great sound quality. Elegant in design the Samsung Classico is a great and entertaining device that simply makes you smile.
-- Hate it or love it? Leave a comment letting us know what you think about this phone.