How Do I Back Up My Contacts on My Samsung Omnia?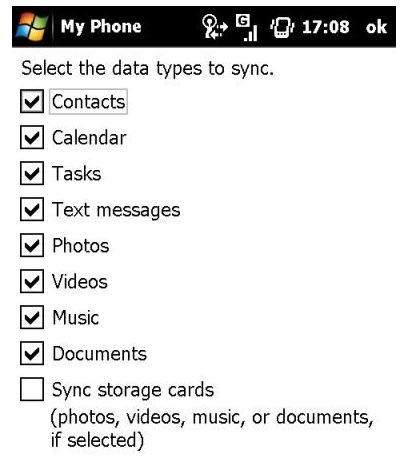 Contact Management on the Samsung Omnia
If you're using a Windows Mobile phone, you may know that there are contact management methods available for your device via ActiveSync and Microsoft Outlook, enabling you to back-up your contacts index so that you don't lose them. Keeping a backup of your contacts is wise – if your phone breaks or is stolen at any point, having an additional source of data to refer to is a good idea, and this will allow you to save your phone numbers to a new device when one becomes available.
As one of the many Windows Mobile 6.1 devices released in 2008, the Samsung Omnia has various built in and third party tools available that enable the contacts to be easily backed up and stored either online, on your PC or on your phone's storage card.
Each of the following methods of backing up your contacts is free, and can be performed in just a matter of minutes.
Backing Up Contacts to SIM
The first thing you should check out is backing up your contacts to your SIM card. Natively, this cannot be done in bulk, but if you only have one or two people that you want to keep hold of, this method is useful.
To copy a contact to your Samsung Omnia SIM card, open the Contacts list on your phone and select the name of the person you wish to keep. Their details will be displayed on screen, and in the Menu you should see the option Save Contact To SIM. Select this and click Done to confirm.
However, backing up your contacts to your SIM card will prove ineffective if you have lots of email addresses saved. Also, SIM cards typically store 200 names and numbers, so if you have more than this you will need to find an alternative backup solution.
Backing Up with Microsoft My Phone
Possibly the easiest way of backing up your contacts on a Samsung Omnia is to use My Phone, a service provided by Microsoft. My Phone allows you to backup data from your phone to a website that you can log in to with your Windows Live account details, thereby providing cloud storage for your Samsung Omnia Windows Mobile device.
This system is really easy to use, too. Begin by visiting myphone.microsoft.com/install on your Omnia in order to download the installer file, and run this. Once installation has completed, launch the app from the Programs menu and open Menu > Options.
Here you will see a list of data that can be backed up, which includes Contacts. Select this and anything else you wish to back up and click OK to proceed. You can also set a Schedule from the Menu. One drawback of this method is that if you have a limited mobile Internet package, you might be charged for excessive date use, so limit your backups and minimize the data that you back up by sticking to contacts.
Sync Contacts with ActiveSync or Windows Mobile Device Center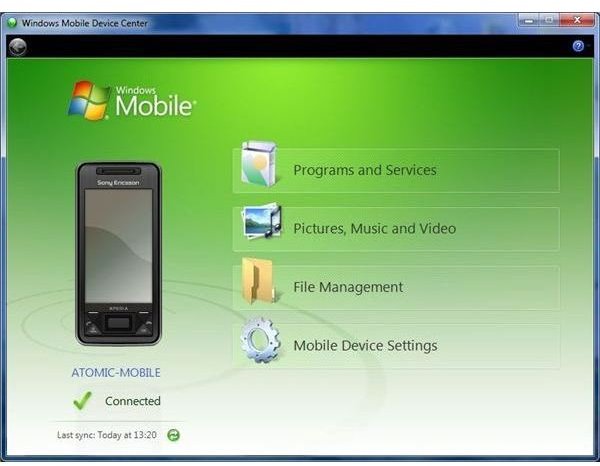 If you are syncing your Samsung Omnia with your PC, then ActiveSync (for Windows 2000 and XP) or Windows Mobile Device Center (for Windows Vista and 7) can be used to ensure you have a copy of your contacts synced to Microsoft Outlook.
To do this, you will ideally need a USB cable, although it is possible to sync via Bluetooth.
To use this form of sync, insert the disc that came with your Omnia and install the ActiveSync or Windows Mobile Device Center software. This will also install the drivers required to sync your phone with your computer. You can also download these tools via Microsoft – the final version of the now-discontinued ActiveSync is designed for 32-bit systems, while Windows Mobile Device Center is available in two versions, for 32-bit and 64-bit computers.
After this has installed, your contacts can then be synced with your PC, allowing you to keep a local copy of them. Note that if you choose ActiveSync, you may run into sync issues (duplicates are common) so avoid this by not syncing too often.
References
Author's own experience.
Screenshots by author.