Samsung Galaxy s II vs. Motorola Atrix - It's Dual Core War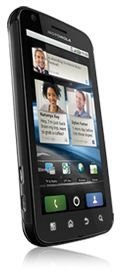 Not An Easy Choice
The original Samsung Galaxy S was a smash hit for Samsung when it was released last year, and the S II has taken things to the next level – already a contender for this year's best smartphone award. Motorola should never be discounted though, being a market leader for so long, and their latest innovative phone, the Atrix, putting them back on track in the modern world of smartphones.
These two are such seriously desirable devices, it's going to be a tough choice.
Is It All About Looks?
You know when you get a new car and all your grandma wants to know is what color it is? Well, some people are that way about their smartphones too – going for style over substance. I'm not knocking that, as long as you remember what's inside is important too. Of course your phone says a lot about you – gadgets seem to have taken the place of cars in that they are becoming real status symbols, so of course what the phone looks like has to be a consideration.
The S II emulates the shape of the iPhone, but is slimmer and lighter than both the iPhone and the Motorola Atrix. In fact measuring a ridiculously slender 8.49 mm thick and weighing only 116g, the S II is the supermodel of the smartphone world. The screen is stunningly large, so much so that it could be considered a mini tablet. It's not a showy phone though; it definitely gives off a sleek and sophisticated air with its subtle design.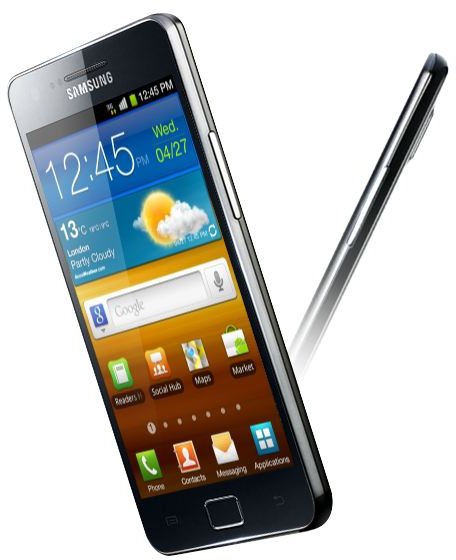 The Atrix is beautifully curved and nice to hold. Although thicker than the Galaxy S 2, with a depth and weight of 10.95 mm and 135g respectively, you certainly wouldn't consider this a bulky phone. The screen is smaller and there are four buttons along the bottom of the phone so it's not quite as sleek looking. There are three on the S II but two of them blend seamlessly into the phone's body.
The debate doesn't end there though, as there is one important thing we are missing out here. The Samsung, although beautiful, is backed up by a cheap feeling plastic back that really lets down the rest of the phone. The Atrix gives a real air of quality, which is as it should be given these are both high-end devices.
What's Under The Hood?
With both phones offering super speedy dual core processors for your hectic enjoyment, we need to dig a little deeper under the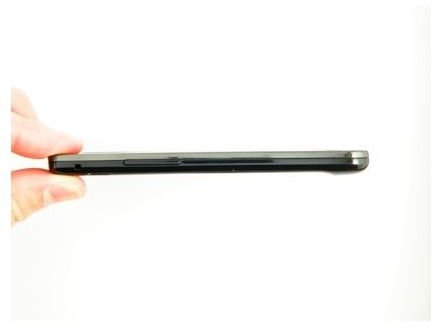 battery compartment to decide the winner of this round. Although the Galaxy offers 1.2 GHz versus the Atrix 1GHz in its processor, this is a slim difference. Frankly both devices load web pages so quickly there's little to grumble about, and in fact when it comes to games, developers are playing catch up to make the most of what these phones have in processing power.
The Atrix has a mega 1930 mAh Li Ion Polymer battery which definitely beats the Galaxy S 2's 1650mAh offering. The pay off of course is that you get a slightly thicker phone in line with the larger battery, but maybe that works better for you.
The memory of both phones can be extended using a micro SD card, which they both have over the iPhone. With the Galaxy S2 you also get the option of either a 16GB or a 32GB model to begin with; the Atrix comes ready with 16GB only.
What's On Display?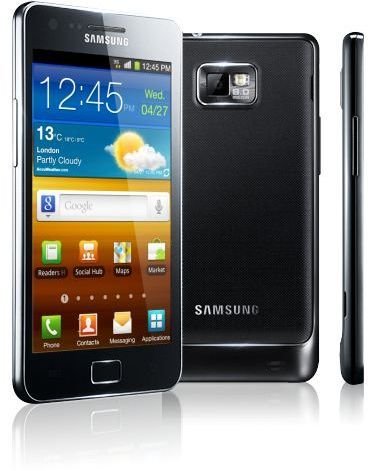 So we already mentioned that the Samsung Galaxy S II has an almost tablet sized screen, but of course bigger doesn't necessarily mean better. Or does it?
The 4.3 inch Super AMOLED Plus display, definitely beats the 4 inch Gorilla glass display of the Motorola Atrix. The display of the Galaxy is just superb – even leaning in to within an inch of the screen you can't noticeably detect individual pixels. The iPhone's retina display screen is the only device that can beat the display qualities of the S II at the moment.
What's Your Android Flavor?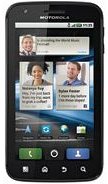 There is no need for a Android vs Apple debate in this round, although there are some distinguishing features between the Android operating systems of these two phones. Not only does the S II ship with the more recent 2.3 Gingerbread version of Android, versus the Atrix's 2.2 Froyo, both have been tweaked by Samsung and Motorola respectively, with their own touches.
Samsung's TouchWiz UI allows you customize your homescreen and widgets really easily. In fact you can bring up a grid formation on your homescreen and select how big and what ratio you want your widgets to be, so you really can take control.
The MOTOBlur UI on the Atrix though, is not highly regarded by most who use it. It does offer some nice touches and is better than its predecessor, but has a long way to go to catch up to the HTC Sense UI. In fact both the handsets are way off being as good as Sense.
Say Cheese!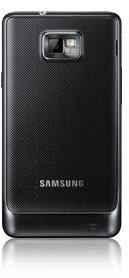 Where the Nokia N8 leads the way in smartphone cameras with its 12MP offering, there are many other devices hot on their heels. One such rival is the Samsung Galaxy S II offering a super 8 MP camera as well as the ability to take video at a frankly astonishing 1080p HD quality. There is no way the Atrix's 5MP camera is getting anywhere near the S 2 on this round. Even when we compare the front facing cameras of each, the S 2 comfortably trumps the Atrix by 2 MP to 0.3 MP.
What About The Extras?
Both these phones are feature packed, so it's hard to compare every single area, however, some notable comparisons to take note of are:
The S2 has a FM radio where the Motorola Atrix joins the iPhone in shunning this medium and opts for just Internet radio.

Both devices can be used as Wi-Fi hotspots. Although this drains the battery really quickly it also means you can use your phone's Wi-Fi to connect your laptop or iPad to it when you're out and about.

Using Kies Air on the Galaxy S 2 allows you to wirelessly sync between your PC so you can view your contacts, access phone logs, upload and download photos.

The Atrix has a biometric fingerprint reader on the back negating the need for inputting a password to up your security.
Great as these features are, they are not nearly so impressive as what happens to the Atrix when pretty normal looking docks come into play. It can turn into an alarm clock and charger (normal so far), or a multimedia center (getting better, especially with the keyboard and mouse), or why not go the whole way and purchase the lightweight lapdock (pictured). Yep, your phone really can turn into a notebook with relative ease. It's not going to run as slick as a regular notebook, but it's still a great feature to have available.
Who Wins? The Verdict
So who wins in the Samsung Galaxy S II vs. Motorola Atrix battle? Honestly, if you buy either of these phones then you win. With phones this good it's really hard to pick fault with either.
For business use and frequent travelers then the Atrix can't be dismissed – those lightweight docks, although adding to the overall price, would definitely come in pretty handy. The fact that any phone has enough power in its small form to transform into a laptop is impressive stuff.
However, my winner is definitely the Samsung Galaxy S II. Superb screen size and display, exceptional camera at stills and video, and just plain desirability puts it ahead for me. What about the plasticky back panel? Grab yourself a superb case for your S 2 to add your own style – who wouldn't want to protect the best smartphone out there anyway.
References