How Good Are Boost Mobile Phones?
Monthly Unlimited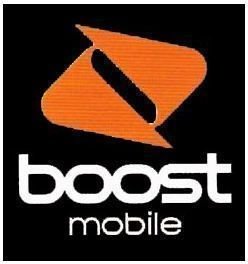 Boost Mobile's monthly unlimited calling plan consists of features such as Internet service, e-mail service, text messages, instant messages and unlimited nationwide phone calls. The contract-free plan offers additional calling features including call waiting, walkie talkie service, long distance, directory assistance from 411 and voicemail. One of the benefits of this plan is being able to, at any time, add additional funds to your cell phone account in order to continue service. Members of the monthly unlimited plan are also provided an incentive to make their payments on time. With consecutive on-time payments, customers are rewarded with lower monthly charges. The plan is known as "Shrinkage." Receiving international text messages is completely free, while sending costs 50 cents.
Daily Unlimited
For individuals that do not wish to have any commitments at all, Boost Mobile also offers a daily unlimited cell phone plan. The plan offers unlimited video, audio, picture and text messages, nationwide phone calls (including cell-to-cell calls), instant messages, e-mail service, call waiting and forwarding, long distance phone calls, voicemail, walkie talkie and 411 service. For a much lower rate than the monthly unlimited plan, users of the daily unlimited plan are granted access to all of the same features, with the convenience and flexibility of only paying for one day at a time. This plan is beneficial for those that travel frequently and people that only occasionally need phone service.
BlackBerry Monthly Unlimited
A BlackBerry Monthly Unlimited plan is also available from Boost Mobile. This plan features all of the conveniences and highlights of the standard monthly unlimited plan combined with all of the features of the BlackBerry smartphone and personal digital assistant. International connect is available for a small monthly fee, and is equipped with unlimited phone calls to areas of Canada, Mexico (more than 150 Mexican cities) and the Dominican Republic. For an extra fee, the plan also allows for unlimited international text messaging.
International Connect
International Connect is an option with every "Monthly Unlimited" plan under Boost Mobile. For nominal monthly fees, customers are allowed endless text messages and phone calls with friends and family members worldwide, from Luxembourg and Panama to Papua New Guinea and Zimbabwe. This plan permits phone calls exclusively to landline numbers. "International Connect Plus" is also provided for an ever larger selection of countries.
Phones
Boost Mobile offers a multitude of different phones manufactured by brands such as Sanyo, Motorola and Samsung. Some standout options from Boost Mobile are the the Motorola i1 (which features Wi-Fi and a five megapixel video camera), the Motorola Bali (with an enhanced MP3 player and a 1.3 megapixel video camera) and the Sanyo Juno (which has a high resolution screen and one-click keys).
Summary
Boost Mobile is an affordable and low-commitment way for people to have access to a cell phone and Internet service. With flexible pay-as-you-go options that even include the option to pay for a single day, Boost Mobile is definitely one of the best no contract solutions available. However, as with all types of phone providers, some common complaints are also associated with Boost Mobile. Common problems that are linked with the phone plans include bad reception, poor customer service and lack of insurance (even with some of the pricier phones). With the freedom of the cell phone plan, however, the pros seem to outweigh the cons.
References