Find Out Where You Can Get the Best Deal on HTC Evo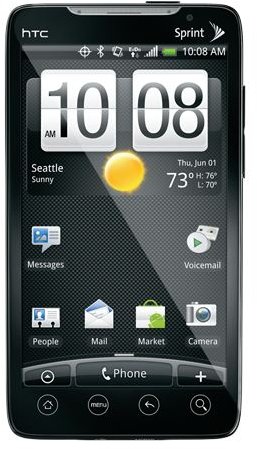 Introduction
The HTC Evo 4G, carried by Sprint, is an ideal alternative to Apple's iPhone. Although the HTC Evo is strictly a Sprint phone, there are numerous sources through which the HTC Evo can be purchased. In order to find the best deal on the HTC Evo, you must examine popular cell phone websites for consumers. Here we seek out the best HTC Evo deal by examining a few options, including the official Sprint homepage, Newegg , WireFly, and LetsTalk.
Purchasing the HTC Evo from Sprint
At Sprint, the regular price of the HTC Evo 4G is $449.00 with a new two-year contract. However, Sprint offers an instant $150.00 rebate as well as a $100.00 mail-in-rebate. As such, the total price of the phone comes down to $199.99 with a two-year contract. Current Sprint subscribers eligible for upgrade can qualify for the same price of $199.99.
Price - $199.99
Purchasing the HTC Evo from Newegg
Newegg.com, a popular consumer electronics and devices website, offers Sprint's HTC Evo, originally $650.00, for $189.99. The individual contract is from Sprint, featuring 450 minutes for a monthly rate of $69.99. However, this plan includes unlimited data and unlimited messaging.
Price - $189.99
Purchasing the HTC Evo from WireFly
Wirefly.com, which generally offers promotions such as free Bluetooth headsets and memory cards, offers the HTC Evo for the same price as Newegg.com–$189.99. Offering a 3-5 day free shipping policy through Fed Ex, Wirefly also requires a new contract or upgrade eligibility. For individual phones, the plan rate is $69.99, while a family plan including two phones is $129.99 for 1500 minutes, unlimited data, unlimited messaging, and unlimited mobile to mobile. For each additional phone on the family plan, there is a $19.99 per month rate increase.
Price - $189.99
Purchasing the HTC Evo from LetsTalk
Letstalk.com is a prominent website geared for top of the line cell phones. It offers a $250 Letstalk Instant Discount for eligible upgrades, which has a product price of $449. For new contracts, the phone is valued at $299.99, however, a $120 Letstalk Discount is applied, bringing the price down to $179.
Price - $179
Conclusion
The HTC Evo is one of the most prominent phones in the market right now. As such, consumers should expect competitor prices to remain fairly steady and consistent. Therefore, the best deal on the HTC Evo is currently offered by Letstalk.com. Although it is only $20.00 less than the carrier, Sprint, Letstalk.com offers free shipping. Potential customers may call customer service with a request to sweeten the offer by adding a complimentary memory card or Bluetooth headset. While this does not always happen, it is certainly a possibility so it's well worth a try.