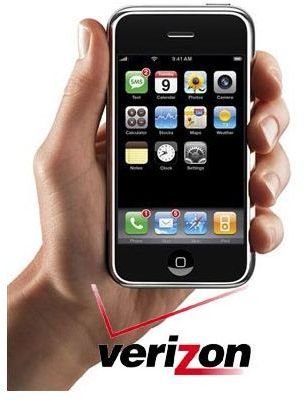 Why There is No iPhone for Verizon
The iPhone is produced by Cupertino-based Apple and is currently a GSM only phone. GSM technology is used by many large carriers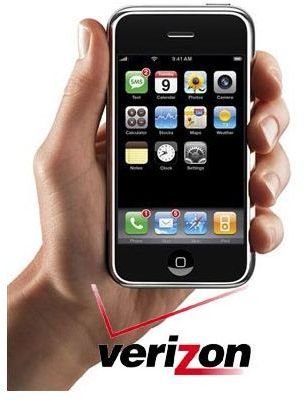 including some major players in the USA. The largest GSM compatible carrier in the USA is AT&T and that is the current home of the iPhone. iPhone after iPhone has been released and they are all GSM. iPhone, iPhone 3G, iPhone 3GS and the iPhone 4 do not support CDMA technology.
CDMA technology is the backbone of the Verizon cellular network and therefore it is not possible for a GSM iPhone to run on Verizon. There is currently no CDMA version of the iPhone available nor officially announced therefore making it impossible to enjoy the iPhone on the Verizon network.
So that probably leaves you wondering, When – if ever will it be possible and why would Apple consider bringing the iPhone to Verizon?
Whats in it for Apple
Obviously there is not going to be an iPhone for Verizon if there is nothing in it for Apple. Apple made the decision to sign a contract with AT&T for many reasons including their base of subscribers and their expressed interest in smartphones.
Apple would only consider producing a CDMA version of the iPhone and bargaining with Verizon if there was something in it for them. Fortunately Verizon has been a big player in the smartphone market lately which means there could be an iPhone for Verizon. Yair Reiner of Oppenheimer project said that Apple would have the potential to sell as many as 12 million iPhones during the first year with Verizon and each subsequent year.
The additional 12 million iPhone sales would equal an estimated $7 billion dollars of additional revenue for Apple on a yearly basis. Some analysts have even gone as far as to say that these numbers are on the low side. An iPhone for Verizon would open up a huge sales potential for Apple and provide them with access to 83 million Verizon subscribers.
Of course, Apple would need to renegotiate the contract with AT&T and possible even lose their contract with AT&T should they pair up with a secondary provider. These decisions are likely not easy ones for Apple in the ever-changing wireless market.
The Question is When
There was lots of speculation for a Christmas release of the iPhone for Verizon in 2009. Christmas came and went and there was no iPhone to be found on the Verizon network. There have been many rumors that the iPhone for Verizon was announced yet they are just that: rumors.
There is no official iPhone for Verizon announced nor is there a CDMA version of the iPhone announced. Many people quickly began speculating for a January 2010 release of an iPhone for Verizon. This rumor was quickly shot down when John Johnston, the Verizon Spokesperson stated that Verizon has "no plans to carry the iPhone in the immediate future". Johnston quickly began to praise Android after making that statement.
In the world of technology the phrase "immediate future" could mean a lot of things. It could be as simple as a few months or a few years. More than likely there will be no iPhone for Verizon in the year of 2010. With the recent statement it also looks ever grimmer for the possibility of a 2011 iPhone for Verizon as well. Fans of the Verizon network will likely have to wait until 2012 or so based on current projections before Apple may consider mass producing a CDMA version of the iPhone. Once the CDMA version begins production, Verizon may have a shot at getting an iPhone contract.
Take a look at this for information about iPhone Service Providers. Also be sure to read the article asking Will my iPhone Work with Other Providers?