Comparison of iPhone 4 Service Plans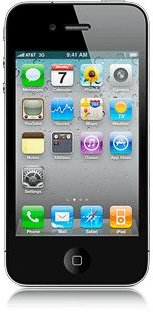 AT&T-Apple Exclusivity Arrangement
All iPhones including the latest, iPhone 4 are available in the U.S. only through AT&T. This is because of an exclusivity arrangement between AT&T and Apple which continues through 2010. There are rumors that other carriers including Verizon and T-Mobile will soon be allowed to offer the iPhone. No confirmation to this effect has come from Apple or any of the rumored carriers. There are ways of circumventing the AT&T-iPhone exclusivity by tweaking your iPhone but this is not for novices.
The iPhone 4
The iPhone 4 is Apple's latest iPhone and it is quite different from the previous phones with more advanced features such as HD video recording with playback and retina display. It also has a 5.0 megapixel camera. The SIM card used is also different. It is a micro SIM so SIMs from other AT&T-compatible devices would not fit into this phone. It comes in two forms, the iPhone 4 - 16 GB ($199) and the iPhone 4 - 32 GB ($299). It can be purchased online on the AT&T website and requires activation with a two-year service contract for new customers. Existing AT&T customers can check with customer service to see if they are eligible for an upgrade.
Check out our iPhone 4 review for more details.
AT&T iPhone 4 Plans
In order to use the iPhone 4, you will need both a talk plan and a data plan. There are so many individual voice plans offered by AT&T and they range in price from $30 (senior plan with 200 anytime minutes and 500 night and weekend minutes) to $220 (U.S. plus Canada plan with 6000 anytime minutes and 1000 night and weekend minutes). All AT&T talk plans come with unlimited calls to other AT&T cell phone customers.
There are two data plans to choose from for the iPhone 4 service plan. These are the AT&T DataPlus and DataPro plans. The DataPlus plan costs $15 a month and comes with 200 MB of data per month which can be used for web surfing, emailing and visiting social networking sites. If you exceed your allocated 200 MB in any given month, you automatically get an additional 200 MB for $15. The DataPro plan comes with 2 GB of data each month for $25 and is suitable for more extensive web use like downloading and streaming video and music. If you go over your data allocation, you are automatically given 1 GB of data for $10.
Both data plans come with unlimited Wi-Fi use, which can be accessed with any other device such as your laptop computer, as long as you are close to an AT&T Wi-Fi hotspot. This has the added advantage of helping you economize your data usage on your phone so you never go over your the data allocation for your monthly plan. You can also tether your iPhone 4 for use as a modem if you subscribe to the AT&T DataPro with tethering plan, which costs $45 a month. You can then share your 2GB of data between your phone and your computer.
Image credit: AT&T Wireless