Cell Phones: New Contract Guide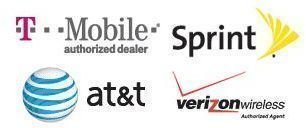 Why is it so hard to choose a cellular phone plan?
There are many factors that can make choosing a new cellular phone plan a daunting task for consumers. Some decisions that must be made include factors like, what carrier will you use for your telecommunication needs? Is pre-paid or post paid monthly service the best option for your situation? Which type of phone will you choose? There are a variety of phones which allow the end user to do everything from making a call to finding the location of a new restaurant in an unfamiliar community.
Coverage needs, plan features like text and picture messaging and costs of the monthly service plan, are other important factors that can weigh into the decision of which carrier to start and/or continue service with.
This article will review what types of cellular plan, phone selection and carrier are right, for your needs. So people with cell phones seeking a new contract should check out this guide before making a decision.
Which carrier should I choose?
In the United States, there are four major carriers Sprint-Nextel, Verizon Wireless, AT&T and T-Mobile USA. Each of these carriers offer post and prepaid options, with individual and family plan options. All of the carriers offer nationwide coverage, but each of the coverage areas of the four major carriers might be different in scope and reach in certain areas of the county. Lets' discuss the four major carriers.
What phone should I choose?
Each of the carriers has a variety of options for cellular phones to choose from. Phones range from basic cell phones, smartphones and PDA's. Let's discuss the types of phones available in the market today.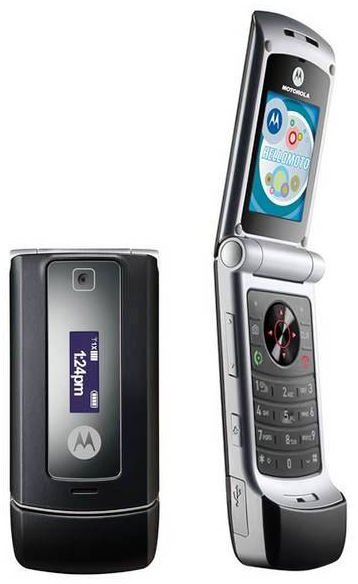 Basic Cellular Phones- These phones are for the casual user who does not require continual access to e-mail and web browsing capabilities. For these end users, a cell phone is mainly used for talking to others, similar to a phone in the home. Basic cellular phones still allow the customer to use web or e-mail on the handset, if the consumer chooses these options on their handset. It should be noted, that typing and text, probably will operate on the T9 model and web browsing might be limited.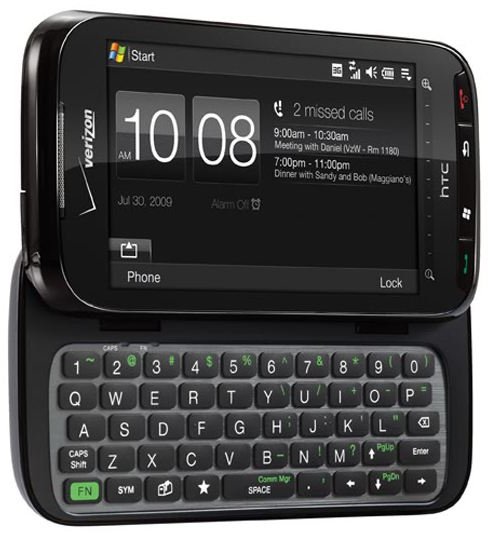 Smartphones/PDA's- Smartphones and/or PDA's are normally suited for business consumers and heavy web users that need to have regular broadband availability for e-mail, web browsing and social networking functions. A large majority of these phones operate on the QWERTY based typing model, which offers a full keyboard option, instead of T9. Smartphones/PDA's can be touchscreen or stylus model based.
What type of Cellular Plan is best for me?
Post-paid and pre-paid plans offer two different types of options, for customers to choose from. Sprint-Nextel, Verizon, AT&T and T-Mobile USA offer nationwide coverage with either type of plan. We will discuss the differences between the plans available, within this section.
Post-Paid Plans- Usually requiring the agreement of a cellular contract agreement for one to two years, post-paid plans offer a variety of minute based and unlimited usage options for the customer. Additional features like text and picture messaging and web browsing are normally available in these plans but, can be in the form of separate usage options, if the customer desires to save costs on their monthly services. Discounts on cellular phones are regularly available, if the customer signs a contract agreement.

Pre-Paid Plans- In order to satisfy customers that prefer not to sign a contract agreement and are willing to pay full price for a phone model or obtain a user-owned handset, pre-paid plans have evolved recently. Known for only offering low talk minutes, pre-paid plans frequently offer unlimited talk, text, picture and web browsing features for a set monthly cost. Minute based plans are still offered for the occasional cellular user.

Family v.s. Individual Plans- Family plans usually offer shared minute options for two or more end users. Usually family plans are less expensive for a number of end users than obtaining a separate batch of individual plans. An individual plan is for one end user with a set number of minutes each month or unlimited talk time. Text, picture and web browsing feature can be added to both types of plans.
What to Consider
It is best for customers to review all of the options above to truly know which cellular carrier, phone and plan is best for their needs. Hopefully, this article will assist consumers with their selection process.
This post is part of the series: Articles about Cellular Plans and Options
Read these series of articles to learn about cellular plans, options and features available for you.