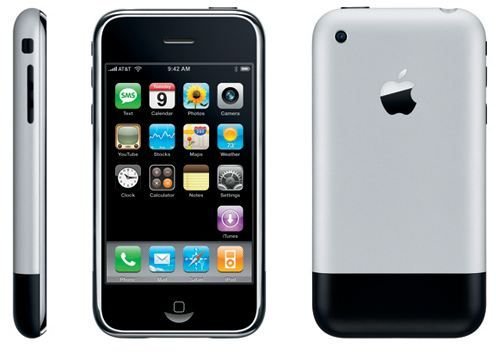 The iPhone in the U.S.
The iPhone is currently (as of this writing in July 2010) available in the United States through only one carrier because of an exclusivity deal between iPhone maker, Apple and telecommunication provider, AT&T. The arrangement places AT&T as the sole carrier for the iPhone through 2010. However there has been some speculation that AT&T is trying to extend this until 2011. There is also some speculation about whether other telephone companies like T-Mobile and Verizon wireless will become providers for the iPhone. T-Mobile is currently the iPhone service provider in a number of countries including Austria, Croatia, Macedonia, the Czech Republic and Germany. There is no official word yet from Apple as to when other providers will be let into the iPhone market in the U.S. With some creativity and know-how, it is possible to manipulate your iPhone so it can work on other networks.
AT&T Voice and Data Plans
Today you can purchase an iPhone either from Apple (online or in-store) or from AT&T (also online or in-store). Once you get your phone you will need to activate it on a plan that suits your needs. Activation information for the iPhone is available on the AT&T website. Bear in mind that you will be required to have both a voice and data plan to use the iPhone on the AT&T network. The plans you ultimately choose of course will depend on where you live, so you should perform a customized search using your zip code. Here are the plans available.
Voice Plans: AT&T has a variety of voice plans to go with your new iPhone. You can choose from several individual and family plans. Prices for individual plans range from about $40 to $70. These come with minutes that range from a specific number of daytime as well as evening and weekend rollover minutes, to unlimited nationwide calling day or night.
Data Plus Plan ($15/month): This plan gives you 200 MB of data usage each month and is suitable for web surfing, emailing and use of social networking sites. You also get access to the AT&T Wi-Fi service at no additional cost once you are close to an AT&T hot spot. If you go over 200MB you get an additional 200MB for $15. Unused data allowance does not rollover to the next month.
Data Pro Plan 2GB ($25/month): The Data Pro Plan 2GB comes with 2GB of data usage each month and is especially useful to those who download and stream music and videos, or download files, apps and other media. If you go over your data allocation you get an additional 1GB for $10.
Data Pro Plan 2GB with Tethering ($45/month): This plan gives you everything that comes with the Data Pro Plan but also includes wireless Internet service on your laptop or netbook computer. You share the 2GB data between your phone and your computer. Going over your monthly data allowance will result in an automatic extra 1GB for $10.
The iPhone in other Countries
The iPhone is currently available in several countries in North America, South America, Africa, the Middle East, Europe and the Asia Pacific region. The specific kinds of service and whether online or onsite Apple stores are available in these regions vary from country to country. For example the telecom company Orange, dominates the market in Africa and is the provider in a number of European countries. Here is a link to a list of iPhone service providers by country in countries where the iPhone is available.
Image Credit: Businessweek.com