Best Pay as You Go Nokia Phones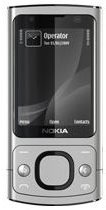 Pay as you go Nokia Phones allow owners to give advance payment only for the airtime or minutes they need on a daily, weekly or monthly basis. With no contract and frequently no sign-up fee required, they are very appealing to consumers. Select the phone that will perfectly fit your needs and lifestyles from this wide variety of colours and designs. Here are some of the hottest pay as you go Nokia Phones in the market.
Nokia 6700 Slide Phone
This Nokia 6700 slide phone is an evolution of the famous 6300 with a classic look and modern features, it is an attractive prospect. Its features include a 5 megapixel camera with a powerful flash, 16m colour screen and Bluetooth and EDGE technology. It is a 3G device with video shooting and GPS navigation capability. Its music and game features are another add-on attraction which you and your family can enjoy. It costs £129.95 only. Buy it now.
Nokia 5230 - White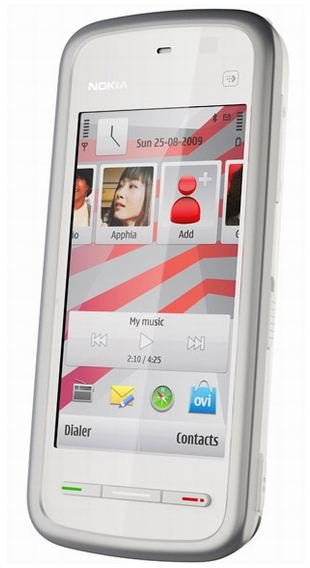 The pay as go Nokia 5230 is a one of a kind smartphone. It is designed with a 3.2 inch touch screen that gives impressive colours and images, perfect for editing photos taken with its 2 megapixel camera. The Nokia 5230 has up to 16GB external memory. It provides a variety of options ranging from a simple text, to instant messaging, to emails, and to Facebook. It has multimedia features, Bluetooth technology, GPS capability, USB connectivity, EDGE technology and more. It is also known as the Nokia Nuron. You can enjoy this Java enabled phone with exciting games to choose from for only £84.95. Buy it now.
Nokia C3 - Black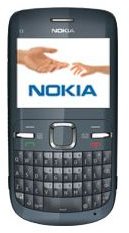 The Nokia C3 is a top notch phone packed with attractive features. It is designed with a full QWERTY keyboard, vibrating alert, 3.5mm audio jack, 2MP camera, photo call and a micro SD memory card. It also has Wi-Fi connectivity which will give you easy access to your emails, Facebook, and Twitter no matter where you are. Get this pay as you go Nokia phone for only £79.95. Buy it now.
Nokia 7230 - Pink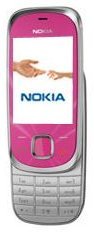 The sleek and fashionable Nokia 7230 has remarkable features with simple functionality. It has a 3.15 megapixel camera, 3.5mm audio jack, vibration alert, USB connection port and a micro SD memory card. It also comes with a Nokia Maps which can be a great navigational tool. Try this ultimate feminine phone for only £79.95. Buy it now.
Nokia 2680 Slide Phone – Black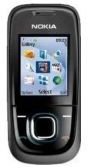 The Nokia 2680 phone is known for its simplicity yet it has extraordinary features. It is so simple to use that even your grandparents could easily operate it without fuss. It is designed with an FM radio, built-in camera, 65,000 colour screen, video capture and video playback capability. This elegantly black coloured slide phone is yours for only £34.95. Buy it now.