Top Ten Cheap Cell Phone Plans That Will Save You the Most Money

There are a number of cellular plans within the market. Many of which offer unlimited talk minutes, family share options, text messaging capabilities and of course, web or internet views. When searching for the most affordable plans, other factors like coverage area, available phones and the carriers' ability to take care of its' customers, if a situation arises, are equally important.
With this article, we will examine the BEST cheap cell phone plans by looking at the nationwide coverage and overall costs.
Page Plus Cellular (5 out of 5)
Page Plus Cellular, headquartered in Toledo, Ohio is a vendor of prepaid wireless services in the United States. They are a Mobile Virtual Network Operator (MVNO) using the Verizon Wireless network.
The company has a wide range of cheap cell phone plans. One of the plans is offered for only $25.00 a month or .4 cent per minute, and users can have 400 anytime minutes that last up to 120 days. This is a perfect plan for those that mainly use their cellular phones for emergencies or are limited minute users. Cheap text messaging, with this service, only costs .08 cent per message sent or received.
An alternative option for Page Plus Cellular plans for $10.00 includes 100 minutes. Both plans include nationwide coverage off of the network and do not require any contracts, to sign up for their services.
T-Mobile Family Plan (4 out of 5)
T-Mobile USA is a post-paid subsidiary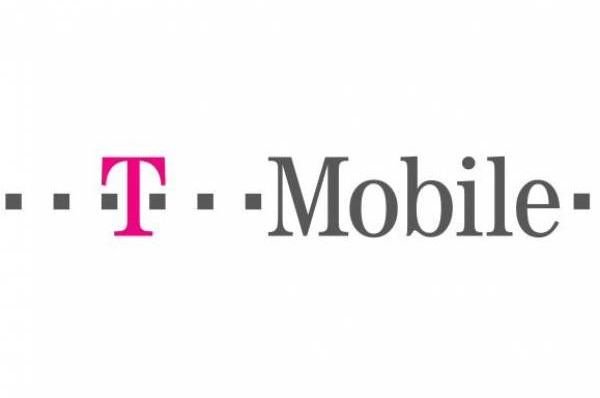 of Deutsche Telekom AG of Germany; operating on one of the largest Global System for Mobile Communications (GSM) Networks worldwide. In the United States, T-Mobile offers a nationwide network that easily allows its' customers to switch plans to fit into both their coverage and minutes, at a low cost point .
The T-Mobile Family Plan is one of the cheapest shared minutes cell phone plans in the market. For the low cost of $49.99 a month, two users can share up to 750 anytime minutes of talk, with unlimited night and weekend minutes. With the average price per user of approximately $25.00 a per month (before taxes and fees), this cell phone plan is hard to beat.
Customers can add unlimited text messaging for an additional $19.99 a month, or $10.00 per user. Additionally, end users can choose to go with "on demand" text messaging for .20 per text message sent and received.
The best part is the 750 minutes plan, does not require the customer to sign any 2 year contracts for services. Customer must purchase their own eligible GSM handset but, many used phones are available on sites such as Craigslist, for as little as $20.00.
Net 10 Wireless Individual Plans (3 out of 5)
Net 10 Wireless is a Code Division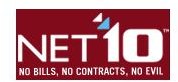 Multiple Access (CDMA) network pre-paid subsidiary of Tracfone Wireless; they offer a very simple, cheap, nationwide and low cost talk cellular plan. All calls are .10 per minute and text messaging is .5 cent per messages sent and received.
Of the three Minute Plans buckets available, customers can choose between 150, 250, or 400 minutes for only $15.00, $25.00 and $40.00; for the carrier automatic monthly refills plan. These plans are bill onto customers debit or credit card on a 30 day basis.
They also have two additional Web-exclusive cards in $45.00 and $60.00 dollar denominations for 600 or 900 minutes per month. With the carrier on lower card/minutes plans, customers will have less days to use the allotment available. Days of usage timelines can range anywhere from 30-90 days.
Pure Talk USA Wireless Individual Plans (4 out of 5)
Pure Talk USA offers two nationwide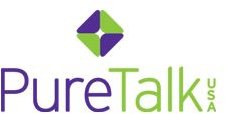 flexible GSM pre-paid network plans. Customers of the carrier can choose between an Unlimited Talk and Text and a Flex Plan, which adjusts, based on minute usage. The carrier does not require the customer to sign a contract to maintain service.
The Flex Plan starts with 101 minutes of talk time for only $10.00 a month. End users can adjust this plan for up to four additional levels including, 226 talk minutes for $20, 376 talk minutes for $30.00, 551 talk minutes for $40.00 and 756 talk minutes for $50.00, monthly. There is not a text messaging feature available with the flex plan.
Customers that desire no restrictions on talk time or text messaging, can sign up for the Unlimited Talk and Text plan for only $50.00 a month. Payments on either of the plans are billed on a monthly basis using a credit or debit card, tied to the end users account number, with Pure Talk Wireless.
Top Ten Cheap Cell Phone Plans Wrap-Up
As discussed within this article, customers have a large variety of options on Pre-Paid and Post Paid plans with carriers that offer nationwide coverage for truly affordable rates. Shared family based and individual plans offer more flexibility, still while keeping costs maintained.
Since all of the plans reviewed do not require the end user to sign a contract for service, customers can change within each of the carrier's plans, if their talk minutes, text and or picture messaging options or web usage, are less than what an "Unlimited Plan" would offer.
This post is part of the series: Articles about Cellular Plans and Options
Read these series of articles to learn about cellular plans, options and features available for you.