Best Mobile Phone Plans Comparison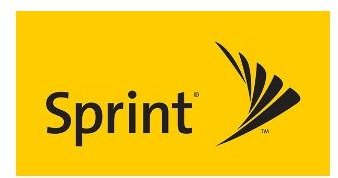 Best Mobile Phone Plans
Mobile phone plans in the cellular phone access market, range from minute bucket based plans, to unlimited talk, text and web services. All of the major four carriers in the United States, AT&T, T-Mobile, Sprint and Verizon carry a wide variety of cellular options from unlimited talk, text, picture messaging and web access plans, with 3G and 4G broadband speed coverage. Each of the carriers' plans, can be tailored for individual and family usage.
This article will highlight two of the "Best Mobile Phone" plans that offer the most flexibility, features, coverage area and unlimited usage for the most affordable prices. In addition, we will discuss two alternative plans that offer similar features to our "Best Mobile Phone" plans, but for slightly higher monthly costs to the consumer. Read on for a best mobile phone plans comparison.
Sprint Nextel Best Plan (5 out of 5)
Sprint-Nextel offers natio
nwide CDMA (Code-Division Multiple Access) coverage, 4G mobile wireless internet speeds, a wide variety of handsets and an alternative iDEN (Integrated Digital Enhanced Network) SIM card based network. On the 4G network, Sprint allows its customers to have average download speeds between 3-6 megabits per second; with peak download speeds of 10 megabits per second. Customers can stream video, browse the web, email, chat with other users and watch live television on the 4G network.
The best plan that Sprint-Nextel offers is $69.99 and it includes unlimited any mobile phone talk, text, web access, 3G broadband speed and picture messaging. Customers are required to sign a two-year agreement with the carrier to obtain this plan. 450 minutes of off-network roaming access is included.
To add 4G access, customers must add the 3G/4G Mobile Broadband Connection Plan for an additional $59.99 a month.
T-Mobile Best Plans (4 out of 5)
T-Mobile offers a

nationwide GSM (Global System for Mobile communication) network, which operates with a SIM (Subscriber Identity Module) card chip within the phone. T-Mobile offer limited 3G mobile broadband access, a wide variety of carrier branded handsets and the option to use any unlocked GSM based phone within the network.
The carrier offers "Even More" plans with a 2-year contract and discounted phone handset prices. Another option includes "Even More PLUS" plans that are without a contact, with handsets offered at full retail prices.
Starting with the "Even More" plan, the customer can receive unlimited talk, text and limited 3G access for $99.99 a month. The alternative "Even More PLUS" plan offers the same level of services as the "Even More" plan for $79.99, or a $20.00 monthly cost savings for purchasing the handset at full retail price. Also customers on the "Even More PLUS" plans do not have to sign any agreement to stay with the carrier for a specific time period.
Alternative Mobile Phone Plans (3 out of 5)
Other alternative plans include Verizon's unlimited tal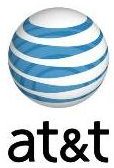 k and text messaging plan for $89.99. For $29.99 a month, customers can add unlimited 3G web access, picture messaging and e-mail for any smartphone with the carrier. Also, $9.99 a month for similar features with a multi-media type of handset.
AT&T offers unlimited talk service for $69.99 and to add 3G web, e-mail access and picture messaging for an additional $30.00 a month on all handsets the carrier has available. Both Verizon and AT&T require a two-year contract agreement to sign up for either of the plans.
This post is part of the series: Articles about Cellular Plans and Options
Read these series of articles to learn about cellular plans, options and features available for you.