What is the Best Contract for iPhone 4S?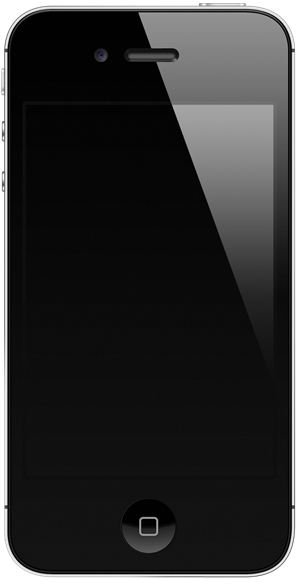 Following news of the release of the iPhone 4S in October 2011, mobile phone chains and networks have been inundated with inquiries about the new device in the popular series of phones from Apple, which first launched back in 2007.
Available with the iOS 5 version of Apple's mobile operating system preinstalled, the iPhone 4S has the benefit of a faster processor than previous versions, comes in 16 GB, 32 GB, and 64 GB versions and also features an improved antenna in an attempt to finally overcome those troublesome call dropping issues caused by holding phones in a particular manner.
In the USA, the iPhone 4S is available to order from the usual trio of AT&T, Sprint and Verizon. Each offers slightly different price plans, so choosing a contract will require that you spend a few moments to assess which one is right for you.
What to Look For
So how do you pick the best price plan for your iPhone 4S? Well, it all comes down to how you plan to use the phone, and what you expect to get out of it.
For instance, if all you need are the minimum requirements for making calls and sending text messages, then you should find that you can get a phone for a very low monthly payment. On the other hand, if your requirements demand that you have as many text messages, call minutes and data credits as possible then you can reasonably expect to pay quite a high monthly tariff.
So, choosing a contract means finding the best price for the features you need. Let's take a look at what the big three have on offer…
Top iPhone 4S Price Plans
With the iPhone 4S available from AT&T, Sprint and Verizon, you would expect them to be offering very competitive deals to entice as many customers as possible. Let's take a look at what each provider has on offer for this new Apple phone.
AT&T
For 450 minutes and 200 MB of data use with text messages billed per item, you would be looking at a lowest price of $54.99 with a free iPhone 4S. Meanwhile, 900 minutes are also available for $59.99 or you might opt for unlimited phone call minutes for $69.99. Add on $25.00 for 2 GB of data or 4 GB to take advantage of the mobile hotspot option for $45.00 and you'll be looking at a monthly fee of as much as $134.99 (which includes the $20.00 fee for unlimited text messages). These fees include nights and weekend minutes, while additional data charges are also applicable.
Sprint
With Sprint, meanwhile, the options are a little more rigid. The 450 minute option is $79.99 and gives you unlimited data and messages; the 900 minute option is $99.99, and the completely unlimited Sprint iPhone 4S tariff is $109.99. For the mobile hotspot option, you would be looking at $29.99 for a 5 GB limit, and 5 cents for every additional MB that is used.
Verizon
The third of the big hitters is of course Verizon, and their prices are probably the most expensive. Starting with the 450 minute option, you can get this for $39.99 and pay an additional $30.00 for 2 GB of data. This is of course a more flexible option than Sprint and while more expensive than AT&T, it is more realistic than their 200 MB for $15.00!
Verizon also offers 900 minutes at $59.99 with unlimited minutes available for $69.99, and these can be used with the 2 GB data, the $50.00 5 GB data or the $80.00 10 GB data plan. Text messages are available on a pay per use basis or you might select from the 250 for $5.00, 500 for $10.00 or unlimited for $20.00 options. You could be paying as little as $69.99 with Verizon, or as much as $169.99, and that is before you take the wireless hotspot option of $20.00 for 2 GB, with each additional GB charged at a reasonable $10.00.
Note that contract-free devices are not expected to be available until the end of November 2011. Remember also that these are single user prices for non-business use – you should check the business departments for each network to find out what is on offer for such purposes.
Do You Really Need to Upgrade?
While finding a new phone and choosing the right contract is good for those of us who aren't currently tied into a previous arrangement, those of us who are will have the big question to answer – do I really need to upgrade?
The chances are that if you have an iPhone 3G or older, then yes, you have a compelling case for an upgrade, and you might feel justified in paying any associated fees.
However, if you already own an iPhone 4 then upgrading to an iPhone 4S really isn't worth it unless you're able to afford to cancel your arrangement. While as stylish and impressive a device as its predecessor, the iPhone 4S doesn't really offer an awful lot to justify paying to break a contract. The iOS 5 update is available to iPhone 4 owners, while the processor speed improvements can be taken with a pinch of salt – how many people do you know who complain that their iPhone is too slow? Here's a look at exactly what is new with the iPhone 4S.
Ultimately, the choice of contract is yours, as is whether or not you choose to upgrade – but with the iPhone 5 likely to arrive in 2012, the iPhone 4S might be nothing more than an expensive diversion.
References