Flip Over These Verizon Flip Phones - Offerings From the Nation's Network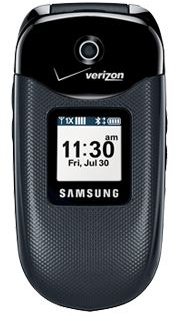 Mobile technology continues to grow and astound us as we gain faster speeds, faster downloads, faster page loads, and more. Smartphones have enabled us to stay in touch when we're away from the office or even the home, plus giving us apps that keep our daily lives in check.
But sometimes too much of something is…too much. Sometimes simple is best and, for many people, the style of the flip phone is great to them. Allowing an ease of answering a call by just flipping open the phone, viewing any missed calls or messages from the front outer screen, and having a small, compact phone in your pocket can be better than a huge smartphone.
But where can someone find flip phones?
Why The Clamshell?
So why are flip phones so great? Around 2009, flip phones and clamshell phones were pretty popular - the design is a mobile phone that can fold in half, being about half the size of some of the bar phones that were around and being easily slipped into a pocket or purse. A big upside with having a flip phone was the avoidance of accidentally calling someone while in said pocket or purse. "Butt dialing" someone is the act of the buttons on a bar phone being hit while a person might be moving around, though it can result in some hilarious moments.
The flip phone of course changed that, with the dialpad being on the inside of the phone. Some flip phones even offered two screens - an internal, which calls could be made and the menu options are seen, and an external screen that was on the outside that allowed for quick notification of an email, a missed call, or the time.
The emergence and popularity of smartphones has pushed the flip or clamshell out of favor for some, but others still enjoy a good flip phone and Verizon is still able to offer some.
Samsung Gusto
The Samung Gusto is a standard clamshell phone, with a VGA camera, Bluetooth capabilities, speakerphone, and coming with Verizon's
own VZ Navigator for directions when you need them. The phone also includes a download center, so that you can download music, ringtones, and games to your phone.
The regular price of the Gusto is $199.99, but with a two year contract and an online discount, you can receive the phone for free.
Motorola Barrage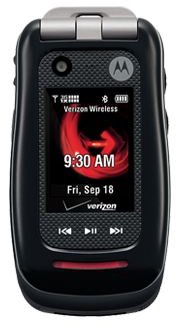 The Motorola Barrage is another offering from Verizon, with a 2.0 mega pixel camera, push to talk technology, Rhapsody music as part of Verizon's VCAST, and a family locator option.
Normally $299.99, with an online discount and a two year contract, consumers can purchase the phone for $129.99
LG Accolade
A simple phone for simple uses, the LG Accolade has a nice form factor, featuring a 1.3 mega pixel camera, the ability to locate your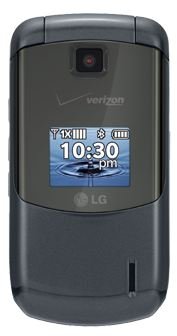 family when need be, media center for downloads, and Verizon's VZ navigator.
Normally $199.99, with a two year contract and an online discount, the phone is being offered for free.
Where Can You Get One?
Flip phones may be going out of fashion, but you can still find them. Verizon flip phones that are currently being offered range from the incredibly low price of free to upwards of $200.
If you're a classic flip phone fan, like with the Motorola RAZR, sadly those types of flip phones have been discontinued by either Verizon itself or that of the manufacturer. Never fear however, as some of the older flip phones may be found through online retailers, such as Amazon.com or eBay.
References
Samsung Gusto, https://www.verizonwireless.com/b2c/store/controller?item=phoneFirst&action=viewPhoneDetail&selectedPhoneId=5452&deviceCategoryId=10
Motorola Barrage, https://www.verizonwireless.com/b2c/store/controller?item=phoneFirst&action=viewPhoneDetail&selectedPhoneId=5028&deviceCategoryId=10
LG Accolade, https://www.verizonwireless.com/b2c/store/controller?item=phoneFirst&action=viewPhoneDetail&selectedPhoneId=5150&deviceCategoryId=10
Images by author via Verizon