The Cox Mobile Phone Service Explained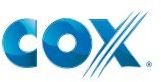 Earlier in the year, AT&T announced plans to buy rival mobile carrier T-Mobile and while plans are still going on, the implications are huge; from having four major cell phone carriers going down to three, many cell customers are wondering if there will be another big name in the heart of the mobile arena.
Cox Communications, which has been at the forefront of both the cable age and Internet services, is introducing their new platform for mobile phone service. But what will the company offer? What are the prices and plans like? Will Cox offer the same types of features that the others offer?
Here, we'll look at Cox mobile and what it can offer to customers.
What is Cox Mobile?
Cox Communications has actually been around since the early 1940s and is currently the third largest provider of digital cable,
telecommunications, and wireless services. The company has been providing these services to customers for several years, with their switch from analog to completely digital cable during the country wide switch to the medium.
Cox can currently be used in several states in North America and caters to 6.2 million customers, the total of subscribers for telephone service, Internet service, and digital cable combined. The company's new mobile service is currently only offered in three states - California, Virginia, and Nebraska, though the thought is that Cox will expand this new provision to the rest of the states it services.
Features of Cox Mobile
The Cox mobile phone service will offer a series of plans that should compete with the current major cell phone and service providers. Features for plans include -
Variety of Features - voice, text, and mobile; voice starts at $39.95 for a basic plan with basic features, allowing for the addition of the text or mobile offerings. There are plans for individuals and families.
MoneyBack Minutes - similar to AT&T's rollover minutes (something acquired with the purchase of Cingular); unused minutes for the month are given back on the next month's bill, saving up to $20 for a user.
Bundle - as with most of the regular features from Cox, mobile services can be bundled into a Cox's customers existing services, such as Internet or cable.
Cox mobile will also offer a variety of different phones, including the LG Axis, the HTC Desire, the HTC Wildfire, the Motorola Milestone and the Samsung Finesse. The most expensive phones are being offered at $99.95 and the least expensive being offered for free with a two year contract.
Conclusion
The new service being offered by Cox mobile is still in its infancy, only being available to three states at this time. Only time will tell if Cox will emerge as another force within the mobile arena and if its customers will feel as though the popular cable and Internet company is ready to combat the giants of Sprint, AT&T, T-Mobile, and Verizon.
References