Windows Phone 7 at Verizon: Phone and Plan Options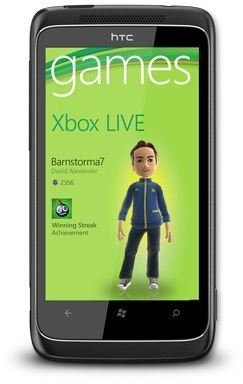 Windows Phone 7
Unless you have been under a rock or in a cave, you've certainly heard about the new mobile operating system coming from industry leader Microsoft. Windows Phone 7 handsets began appearing in the US in November 2010 and so far, are being offered by T-Mobile, AT&T, and Sprint. But for customers of the largest wireless network (Verizon), their time has yet to come.
The phone OS itself is unrecognizable from the previous Windows mobile setup, making use of homepage tiles, an alphabetized application list, and "hub" pages, for easy navigation. Overall it is much more intuitive, and is becoming extremely popular.
Windows Phone 7 at Verizon
Despire the popularity of the Windows Phone 7 OS, the largest network in the nation has yet to announce an official US release date. It was thought they were going to wait for the first update to the operating system before a final decision was made. The reasons however could be many, though Verizon has not come out and stated them as such.
So while Verizon waits, what can the company's current customers look forward to in a new Windows Phone 7 handset? Look no further than that of the HTC 7 Trophy, which is rumored to be the favorite contender to hit Verizon stores before any other.
HTC 7 Trophy
What is the HTC 7 Trophy? One of the first Windows Phone 7 carriers, HTC has been a part of the smartphone spotlight. Launching one
of the first Android phones, HTC has already launched a number of Windows Phone 7 handsets to various carriers in both the US, Asia, and Europe. The Trophy was first introduced to Europe, landing in the UK, France, Germany, Switzerland, Spain, and Austria last year.
So far the reviews for the HTC 7 Trophy have been positive. Features of the Trophy include a slim phone structure, not bulky like some other smartphones handsets. It's powered by a 1GHz Snapdragon processor, has a 8GB internal storage capacity, 5 megapixel camera, and has a talk time of up to 7 hours. It is also one of the phones that allows for CDMA compatibility, which will come via a Microsoft update.
Along with these phone features are also those that come with having a WP7 phone - the ability to stay connected and view friends, family, and contacts through the phone, Facebook, and Twitter; XBOX Live account access for users; quick access to those features that most users check on a regular basis - contacts, missed calls or messages, and email inboxes.
Release Date
As mentioned, there has currently been no official release date or announcement for the HTC 7 Trophy, nor of any other Windows Phone 7 handsets that might be offered by Verizon. Rumors though have the Trophy being offered for $199.99, which will probably include the standard two year contract, as well as the added data plan that all smartphones need to have in order for email and other Internet based functions.
References