A Look At Verizon LG Phones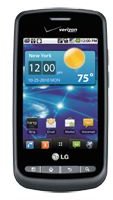 Introduction
LG Electronics has a long history of being in the business of providing their customers with the knowledge and equipment they need in order to, as they say, make life better. LG has been involved in everything from TVs to radios and of course cell phones. In 1997, the company created the first CDMA mobile handset, as well as the first IC for DTV.
For customers of LG, their selection of phones at Verizon has a listing for everyone - those who enjoy flip phones, bar phones, and even smart and touch phones. This is especially great for those LG fans who are also Verizon customers, as many of the Verizon LG phones are offered for free as promotions, whether online or by coming into the store.
Here, we'll take a look at a variety of a Verizon LG phones.
Verizon LG Phones
If you're looking for a Verizon LG phone, there are a few choices that a customer of the cell carrier can choose. Many are offered as free, with either a special online promotion or that of a mail in rebate, with the most expensive devices (the Ally and the Octane), offered at $99.99. All phones can be viewed and priced at Verizon's main website.
LG Vortex Smartphone
Built on the Android platform, the LG Vortex offers potential buyers a low price smartphone - currently offered for free if getting a
refurbished phone online, or for $79.99 for a new version - with a 3.2 megapixel camera, visual voice mail, a mobile hotspot, Wi-Fi, and Skype mobile preinstalled. The Vortex is available in two different colors, purple and grey.
More information on the LG Vortex can be seen here - [Link to Buy]
LG Cosmos Touch Smartphone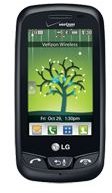 Featuring a slide out keyboard for fast typing and social network site posting, the Comos is offered by Verizon at $79.99 after a $50 online discount and by signing a two year contract. The phone features a 1.3 megapixel camera, mobile networking to popular sites Facebook and Twitter, mobile email, touch screen interface, and the mentioned slide out keyboard.
For a new smartphone and LG user, this is a good introductory phone to try. More information can be found here - [Link to Buy]
LG Cosmos
The predecessor to the Cosmos touch, the LG Comos also features a 1.3 megapixel camera, both a front and slide out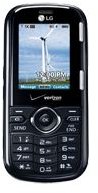 keyboard, Bluetooth connectivity, and speakerphone. This is a simple bar phone that allows for quick closed typing, or a slide out keyboard for typing instant or text messaging.
Currently, this phone is being offered for free with an online discount. For more information, check the Cosmos page - [Link to Buy]
LG Octane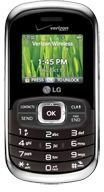 The Octane is a smaller phone, for anyone that doesn't want to carry a big and heavy smartphone. Easily fitting in the palm of a hand, the LG Octane features both a front and slide out QWERTY keyboard (much like the Cosmos), as well as a 3.2 megapixel camera, Bluetooth capabilities, and the ability to add or remove a memory card.
Currently, the Octane is offered at Verizon at $99.99 with a two-year contract. More information can be found here - [Link to Buy]
On the next page, we continue to look through more Verizon LG phone offerings.
LG Fathom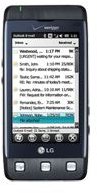 The LG Fathom is another smartphone offering from Verizon, including features such as a touch screen interface, Bluetooth capability, a 3.2 megapixel, Wi-Fi, and visual voice mail. The Fathom is being offered at Verizon for the low price of $49.99.
For more information, check out the phone's page at Verizon - [Link to Buy]
LG Ally
The Ally is another Android platform offering such features as 3.2 megapixel camera, Skype mobile, touch screen interface, and a slide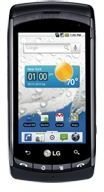 out QWERTY keyboard for quick messaging for IMs, texts, and social networking.
The Ally is currently priced at $99.99 after a $50 online discount and signing a two year contract.
Find out more about the LG Ally, by reading our full length review.
LG Accolade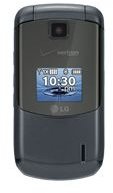 The LG Accolade is a standard flip phone offering, with the basics for text, picture, and voice messaging, as well as mobile email, a 1.3 megapixel camera, family locator, speaker phone, and a LED front display to see the time, when messages have been received or missed, as time display.
The Accolade is being offered for free, with an online discount and a two year contract on the Verizon website - [Link to Buy]
Conclusion
The Verizon LG phone offering is varied, offering smartphones and standard phones for users on what they are looking for in a cell phone. Verizon has several different phones that a person can chose, whether just for plain talking, messaging, or data use. All smartphones from Verizon will need to have a data plan added on top of whatever plan has been chosen and the price of the phone.
All of the LG phones listed on the site are eligible for free shipping and a good majority are offered for free or at a medium range price of $99.99. It should be noted that all of these phones require a two year contract with Verizon in order to get the special, and that for most, ordering the phone online also includes a $50 discount. These are of course the phones that are listed on the main Verizon website and may or may not reflect phones that are offered in a Verizon store or a Verizon product provider.
The best way to check out Verizon LG phones is to get information, features, and looks by consulting some of Bright Hub's reviews, and then going into your local Verizon store and getting in person information in regards to the phone you like.
References
LG Electronics - History, https://www.lg.com/us/about-lg/corporate-information/overview/history.jsp
Verizon, www.verizonwireless.com
Image content via Verizon